Gobsmacked: Waco Dance Company Explores the Risk and Beauty of Self-Discovery
Interview by Ty Hall
Have you ever been Gobsmacked? Utterly astonished and astounded? On April 6 you have an opportunity to explore what it means to be "Gobsmacked" through an evening of modern dance, music, food and wine presented by Brooke Schlecte and Waco's Out on a Limb Dance Company.
Out on a Limb
L. Brooke Schlecte, founder and artistic director of Out on a Limb Dance Company, was born and raised in Waco, Texas. After graduating from Reicher Catholic High School in 1999, she attended Kilgore Junior College, where she performed with the world-famous Kilgore College Rangerettes. After graduating from Kilgore in 2001, she continued her dance education at the University of Texas in Austin where she graduated with honors in 2003 with a Bachelor's of Fine Arts in Dance. "I have always danced. It has always been a part of me." Says Brooke, "It has continued to guide me, teach me, excite me, challenge me, and keep me curious. I just keep searching and digging for the areas I love most and the ideas I want to explore with choreography."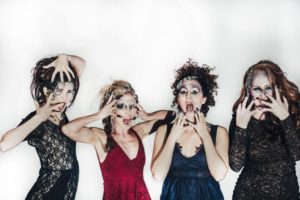 Schlecte graduated with a Master's of Fine Arts in Dance from TWU in 2007. That same year she moved back home to Waco and founded Out On A Limb Dance Company. Since its formation, Out On a Limb Dance Company (OOLD) has choreographed and performed across the nation, including Texas, Oklahoma, California, and New York.
Schlecte and Out on a Limb bring the dynamic element of modern dance to Waco's coalescing arts scene. According to their website, "OOLD is passionate about investigating new ways of thinking about movement and dance-making, without abandoning the rich traditions of formal dance. We believe that the creative mind and body at every age is intuitive and worth sharing with others, therefore, we aspire to redefine the body in motion and propose a new model for dance in the community of Waco and beyond."
But how does all that lead to being gobsmacked?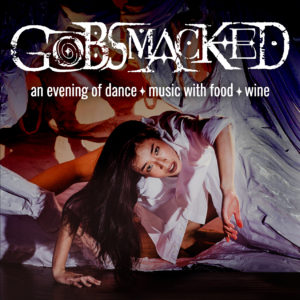 In the winter of 2018 Schlecte discovered and quickly immersed herself in an ancient tool for self-exploration that is enjoying a renaissance in recent years — the Enneagram. The Enneagram — from the Greek words "ennéa," meaning "nine" and "grámma," meaning something "written" – helps us understand the human psyche by mapping and explaining nine interconnected personality types.
Through the healing and journey brought about by studying the Enneagram, Schlecte realized she uses the art of dance to develop understanding, clarity, healing, and as an agent for change. She found she feels strength in this space because it is the thing in her life that is risky and "out on a limb" and somehow that risk balances her other, more safe, way of living.
In the process of developing Gobsmacked, she began collaborating with dancers, musicians, costume designers, photographers and videographers and very quickly a small dream percolated into the giant vision that you will have the chance to experience on April 6.
Gobsmacked is about the beauty that lies in the deep, unearthed cervices of our being. It is about finding the people around you who are willing to show you who you are and see who you really are. Finding the unmasked self is scary and sometimes ugly. When we pull off the veil it is easy to feel gobsmacked.
Brooke and her company have been developing Gobsmacked for the last two years.
What's the creative process that leads to a "Gobsmacked?"
"My creative process as a choreographer changes with each new project," says Schlecte. "So many variables influence me: life situation, time, money, how many dancers I have, how the dancers engage in the process, music, or music collaboration, concept, vision, venue, and audience (probably more things).
"So, I gather what I know about what I have and what my vision is and start there. Improvisation and collaboration with dancers and musicians really help create the pallet of the movement language and from there usually a story unfolds (abstract or not). I try hard to follow the piece without imposing insecurities or judgements and really let the dance live for a while. We take lots of videos and have many discussions about the piece that is unfolding."
"From there, it really is all about editing, feedback, refining, and clarifying dynamics that really bring the piece to life. During the process a lot of context questions get answered: where are we, who are we, what do we see, what are we wearing, what world do we live in, what is our relationship to each other, what are the sounds, and finally how would we name this world (i.e. dance title)."
"In my opinion, modern dance is the dance form that keeps asking questions, keeps evolving, and allows the choreographer and performers to grow and flourish with each new dance process. It is a dance form that has the human experience in mind. We are not just dancers pretending to be dancers. We are people, moving, exploring and understanding a movement language and creating new ideas with it."
"Modern Dance is a form that has infinite ways of developing when each person interacts in the process. I love how modern dance is never the same, there is never a code to follow, there is less good vs. bad in measuring dance, and more of a life-long process. I believe that no dance is every really finished. There are times that products are presented to the audience, but there are always more places to explore and dig in each piece."
How to see Gobsmacked…
You can get tickets to Gobsmacked here: Tickets. You can learn more about Out On A Limb Dance from their website: www.outonalimbdance.com or Facebook page: https://www.facebook.com/outonalimbdancecompany/. "The show has something for everyone," says Schlecte, "with food, drinks, dance, theatrical elements and music. I really try to create an experience that is new and engaging with one that is comfortable in familiar."
What's next for Schlecte and Out On a Limb?
"I am completely consumed in Gobsmacked and cannot think about anything else at the moment," says Schlecte. "And after this show, it will be a process of recovery and reflection. My plans are to not force my next idea or what that concept will be. But, I do know that I want to do something like Gobsmacked again in the future. Gobsmacked has probably been the most fun creative experience so far and I very much intend doing it again.
---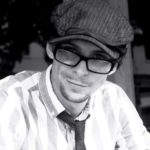 This post based on an interview conducted by Ty Hall. Ty Hall lives in Texas, makes up stories, and tries to be good.
The Act Locally Waco blog publishes posts with a connection to these aspirations for Waco. If you are interested in writing for the Act Locally Waco Blog, please email [email protected] for more information.