By Darius Brown
My goal is to be the person I needed when I was younger.
MENTORSHIP is a relationship in which a more experienced or more knowledgeable person helps to guide a less experienced or less knowledgeable person. An effective mentor can provide training, advice, motivation and support. I believe in the process of mentorship because It worked for me.
I understand that it's hard trying to become something that you've never seen! Growing up in Waco, I found most of my mentors at church or in the community. Positive relationships create growth, they push you unto your full potential! Mentors are most effective when the mentee is open to change by choice and not by force. Studies show that young people with mentors are 55% more likely to enroll in college, 90% more likely to become a mentor, and 130% more likely to hold a leadership position!
In 2016, I launched a non- profit called "Saved and Successful" to benefit at risk youth in Waco. I honestly had very little knowledge about starting an organization, but I had a deep passion for youth.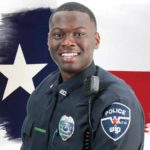 My passion started with teaching students at the church and seeing families seeking help with disciplinary issues. Being a police officer, I had a positive influence with both children and families, so I used that as an advantage.
The non-profit "Saved and Successful" held monthly gatherings in my apartment lounge for both youth and young adults discussing various topics such as Respect, Love, and Courage. Every meeting was a safe environment for everyone to share over punch and pizza! My first meeting had about 7 people and in a few months we had about 50 people attending our monthly gatherings. We also host community events several times a year to benefit families (Easter, Career Day and Back to School).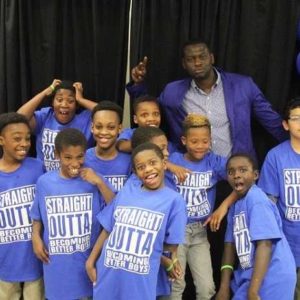 Stepping out in faith allowed us to see great things happen in Waco. Multiple organizations are working together and lives are being transformed. Thanks to our partners we are now able to provide WEEKLY mentoring for boys and girls 4th-8th grade at the Doris Miller YMCA. We also provide incentives, meals, and transportation for youth. Volunteers from colleges and churches committed to one Thursday a week to invest. "Becoming Better Boys" and "Grow Girls" focuses on helping youth to strive for success in academics, attendance, and attitude.
---
If you would like to volunteer to help with "Becoming Better Boys" or "Grow Girls" contact the Doris Miller YMCA to complete the background form. Contact Darius Brown by email at [email protected] or phone at 254-214-9795.
The programs are open to 4th through 8th grade youth. If you know a young person who would like to participate, contact the Doris Miller YMCA.
---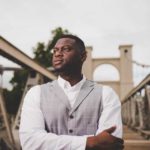 Darius Brown was born in the big city of Hillsboro, Texas in 1991 but considers himself a native of Waco.  "It's the heart of Texas, and I love it!" he says. He's been a police officer for 5 years and is currently employed at Waco ISD Police Department. He's also a proud product of Waco ISD, Class of 2010.  He enjoys traveling, anything community, and spending time with family.
The Act Locally Waco blog publishes posts with a connection to these aspirations for Waco. If you are interested in writing for the Act Locally Waco Blog, please email [email protected] for more information.
(Visited 71 times, 1 visits today)