Better Living for Texans: Crank the Heat Up – Grilling Safety
By Lindsey Breunig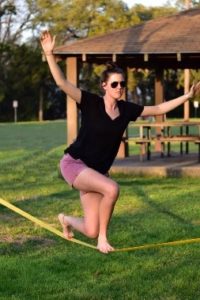 Summer time is approaching, Waco is starting to heat up, and so is the grilling season! From local parks or in your own backyard, grilling out can be a tradition that brings together family and friends. Not only is grilling out a social experience but grilled meals are tasty, healthy, and economically friendly. Weather permitting, grilling gets family and friends outside, and gives you an opportunity to encourage physical activity. Rather than sitting around and waiting, use the grilling time as an opportunity to throw the softball, kick a soccer ball, or bump the volleyball. Additionally, lawn games are cheap, easy to transport, and suitable for all ages. Participating and moving around while grilling will help increase one's strength, endurance, balance, and flexibility – all while a delicious meal is being made!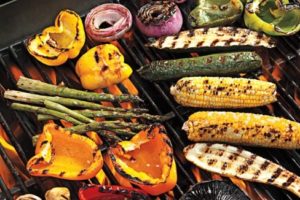 Not only does grilling out create quality time with friends and family but it is a low-fat cooking option for a variety of foods and colors on your plate. Most of our favorite foods can be grilled. This includes beef, chicken, fish, pork, and even your favorite fruits and vegetables. Grilled fruits can be delicious additions to a main dish or even desserts. Be creative and let the children pick their favorites to try out. When grilling fruits it is important to keep an eye on the grill as fruits cook quickly. In fact, you might find that even your pickiest eaters will enjoy their vegetables after the foods are grilled! To prevent sticking, it's helpful to brush fruit lightly with oil. Interested in grilling some veggies? Here are some quick instructions:
Ingredients:
2 tablespoons of vegetable oil
2 garlic cloves (finely chopped)
Any mix of your favorite veggies (for example: corn, eggplant, zucchini, onions, or peppers)
Directions:
1. Mix the oil and garlic in a large bowl before adding and tossing the vegetables. (For easy clean up you can use a gallon size bag)
2. Place the vegetables on a broiler pan or grill. Cook for 10 minutes, turning twice until the vegetables are tender.
3. Place the vegetables on platter and enjoy!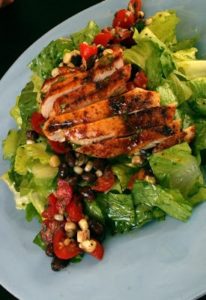 There are also economic benefits to grilling. Grilling outside will help lower high summer electric bills by not raising the inside house temperature. Grilled food makes great leftovers for the next day. Leftover meats are great in lettuce-based salads and leftover vegetables go great with scrambled eggs. Try making a tasty grilled chicken salad by adding corn, black beans, tomatoes, cilantro, lettuce, and salsa with your left-over grilled chicken. Dice the chicken up and mix with the other ingredients!
Grilling can be dangerous without taking the proper safety steps. There are an ample number of opportunities to teach family and friends about food safety while out grilling. For example: using separate plates for raw and cooked meats to avoid cross-contamination. Use tongs to turn solid pieces of meat to avoid cross-contamination and keep the juices of the meat inside. Tongs will keep your hands safe but also remember to keep your hands clean and away from the hot grill or flame. Heat the grill for 10-15 minutes before adding food so foods will be seared instead of steamed or baked. Finally, assure your food is safe to eat by cooking your food to the minimum internal temperature throughout. Use a food thermometer (not your eyes) to make sure meats are fully cooked. Beef, pork, veal, and lamb (steaks, roasts, and chops) should be cooked to a minimum internal temperature of 145 degrees, while ground beef, pork, and veal should be cooked to a minimum temperature of 155 degrees. All poultry should be cooked to a minimum of 165 degrees.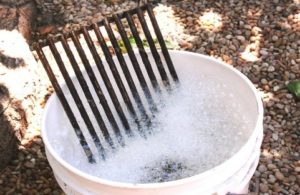 Whether you use a gas, charcoal, or electric grill, it is important to follow the operating directions carefully and keep your grill in a safe place to avoid accidents. To help get the most out of your grilling experience remember to clean your grill before cooking. To clean your grill, remove the grates and wash in hot, soapy water. Scrub off any food particles or drippings with a brush or scrubbing pad. Rinse with clean water and air dry. Remember to remove and clean, or replace, the drip pan. Clean the outside of the grill with hot, soapy water and rinse clean. Follow the manufacturer's instructions for cleaning the burners and interior of the grill.
Create safe habits that friends, family, and even children know, and you will be one step closer to a great day grilling out. Below is a graphic from the Centers for Disease Control and Prevention that you can share with friends and family! Happy Grilling Season!
---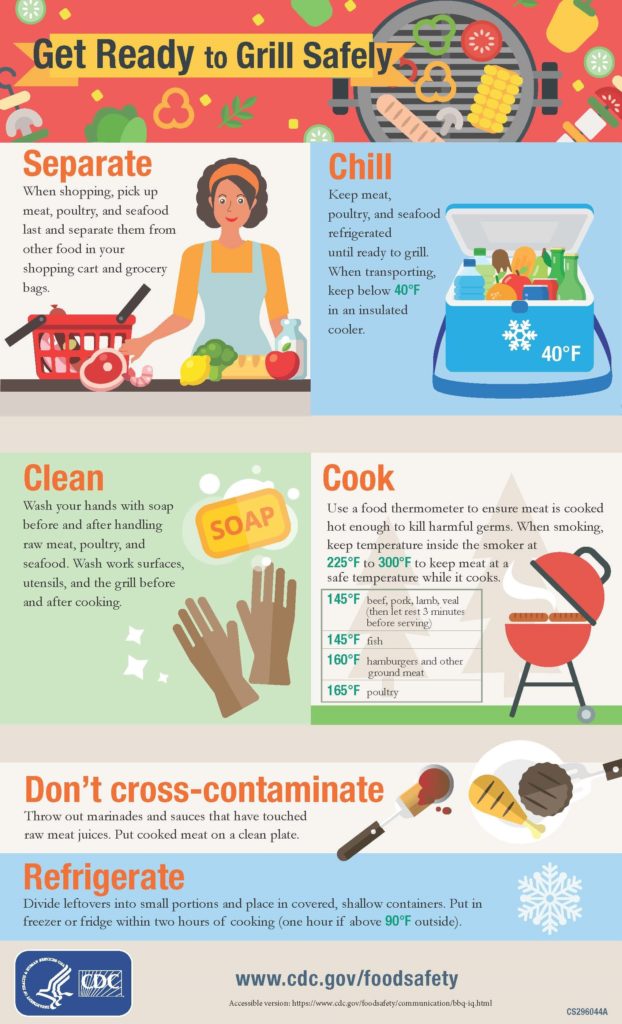 ---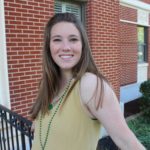 Lindsey Breunig is a graduate of Baylor University and currently works as the Better Living for Texans Educator for the Texas A&M AgriLife Extension Service. She is originally from Grapevine, TX and now calls Waco home. Here in Waco she loves to venture out to Cameron Park, visit the local Farmers Market, and try out the awesome eateries in Waco. If you see her and hear a loud bark, that's her pup Lucy just saying hello.
The Act Locally Waco blog publishes posts with a connection to these aspirations for Waco. If you are interested in writing for the Act Locally Waco Blog, please email [email protected] for more information.