Hey Parents: Where can you find a wonder land in Waco? The Library!
April 29 through May 5,2019 marks the 100th anniversary of Children's Book Week. The 100th Anniversary theme — Read Now ∙ Read Forever – looks to the past, present, and most important, the future of children's books.  Grab a kid, grab a book and read together this week! And every week!  And every day! — ALW
By Sarah Miller
I grew up going to the library a few times a year. My parents could not afford to keep up with my constant reading, so trips to the library supplemented my ever-growing wish list of books. One summer as a child I stayed with my grandparents for a week. When I arrived, they said they had purchased three books for me (all Babysitters Club, I'm sure) and they gently reminded me that those books had to last an ENTIRE week. I read all three in the first day. I spent the rest of the week stressed about having nothing else to read. Enter the library…a fourth-grade girl's dream place. This was back before the internet (gasp!), so I loved looking through books from various genres and learning about far-away places.
Fast forward to 2019. I'm now parenting a seven-year old who is obsessed with learning. My kiddo wants to know ALL about dinosaurs one week and then the next, wants to learn about the Andes Mountains. He reads books about natural disasters and how to be a spy and how plate tectonics work. His library adventures began at six months old. I started taking him to the Waco Public Library for a Baby Time. He LOVED listening to the stories and hearing Miss Vivian's awesome voices. He transitioned to Toddler Time and then by pre-school he got his own library card.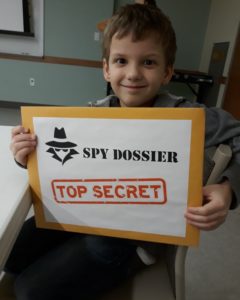 Caleb and I have been to every single library in Waco and love each children's area. Most of our time is at the Central Library and I can honestly say, I'm SO grateful to have this resource in my area. Not only do we check out books and DVDs, but they have games and arts and crafts available for use in the children's area at any time. We often go and spend a few hours at the library. They have special events each month as well. They had a Library Spy Program and Caleb LOVED it. Often they have family night events where kids come in their pajamas for stories or have space where you can bring blankets and build forts in the library. Best of all? Y'all this is FREE! I'm not paying for any of these fun activities. They have kids' yoga, Minecraft events, Lego Labs, and so much more…
While I was in graduate school, one of the librarians would often help me find resources for papers. He taught me about new ways to search and how to cite things correctly. He also showed me how to reserve books online so all I have to do is show up to the library and head over to the shelf and get the stack of books. This is a game changer for this working momma! I want my son to have new books to read each week but don't want to spend an hour or so finding all of these books. So, I just do it online and pick up the stack the kind librarians have put on the shelf for me.
One last shout out for my library: a few weeks ago, my son was having an issue at school. We went to the library (as we do often after school) and I mentioned to the librarian what was happening. Within 10 minutes, she had found books I had never heard of and sent us home with resources that really helped both of us. I am incredibly grateful for the Waco librarians for helping me with parenting, graduate school, resources for my patients and their families, and more.
Wacoans: take advantage of this FREE resource! Have an hour before you head to an appointment? Why not sit in a quiet space at the library and read? Get to know your librarians too…they are an amazing resource for our community.
---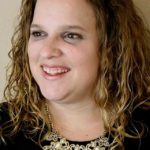 Sarah Miller is a hospice chaplain in Waco and when she isn't at the library, she can be found teaching goat yoga, kayaking, and traveling with her delightful first grader.
The Act Locally Waco blog publishes posts with a connection to these aspirations for Waco. If you are interested in writing for the Act Locally Waco Blog, please email [email protected] for more information.