Our Community Our Future: Collaborating to serve the mental health needs of young people in our community
By Kelli McAdams
The Heart of Texas Region system of care, "Our Community Our Future (OCOF)," was created in the Fall of 2015 when a committee of community stakeholders came together to look at the mental health needs of children and adolescents in our community. The intention of the "system of care" is to create new opportunities for collaboration, to discover new revenue streams and to braid funding across agencies, in an effort to identify and fill gaps in services for children, youth, and young adults in our community.
OCOF's overall mission is "Collaborating with and connecting families through a shared community vision to provide a culturally responsive continuum of care so children, youth and young adults are supported in becoming healthy and successful in the Heart of Texas region." Since 2015, through continued and new collaborations with community partners, OCOF has helped to establish new programs in three major area: School Based Mental Health services, Transition Age Youth services, and Youth Crisis Respite services.
School Based Mental Health services address mental health needs within the educational system. This is done by placing a counselor and case manager at individual school sites to serve the most intensive mental health needs of the children and adolescents at that school. These in-school mental health professionals make it possible for children and adolescents to receive the care they need with minimal disruption to their school day. Having the mental health professionals in the school provides for quick and easy access to a counselor or case manager during times of crisis and allows for collaboration with school staff to best meet the student's needs. At the end of 2018, the School-Based Mental Health program had 18 mental health staff at 40 campuses across 10 school districts. The program has become a model for the area, with nearby school districts taking notice and requesting information. Multiple school districts have also demonstrated confidence in the program through financial contribution to maintain sustainability.
Transition Age Youth (TAY) services support youth and young adults, between the ages of 18-22, who are transitioning into adulthood. TAY services connect these young people to mental health services that help them to obtain stable housing, to establish healthy adult relationships, and to achieve education and employment goals. The program's Case Manager, Supported Education and Employment Specialist, and Program Manager were also recently trained in the unique developmental needs of transition age youth, strategies to support engagement with this population, and the adapted Individual Placement and Support (IPS) model of supported employment. The TAY program currently has a caseload of approximately 30 individuals, and consistently remains at capacity.
The Youth Crisis Respite House (YCRH) is a six-bed, short-term, living-room model, respite facility for youth between the ages of 13-17 who are experiencing a mental health or behavioral health crisis. The intention is to provide respite service within our community in order to reduce the number unnecessary out-of-home placements such as juvenile placement, CPS placement, or psychiatric hospitalization. After many months of preparations and creative funding, the YCRH recently received the approval by The Texas Health and Human Services Commission (HHSC) to open the facility and begin serving youth. Since opening its doors in late March, the house has successfully served five youth and continues to receive referrals.
In addition to these services, the OCOF includes family advocates who work to make sure families have a voice in the system of care. Family partners and family representatives work alongside and support families in their journeys, and OCOF created a Parent Cafe which provides a space for parents and caregivers to gather together, share information, and support one another.
OCOF's current community partners include:
Bill Logue Juvenile Justice
Central Texas Youth Services
China Spring ISD
The Cove
Connally ISD
DFPS – Child Protective Services
Education Service Center Region 12
Hill County Juvenile Probation Department
Hillsboro ISD
Klaras Center for Families – Heart of Texas Region MHMR
LaVega ISD
Lorena ISD
Marlin ISD
Midway ISD
NAMI Waco
Prosper Waco
Robinson ISD
Starry Counseling
Unbound
Waco ISD
Waco Center for Youth
Whitney ISD
VASA / Voice
---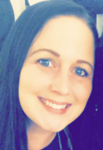 Kelli McAdams, LCSW, is the Program Director for Youth Crisis Respite House at the Heart of Texas Region MHMR. She is a Licensed Clinical Social Worker and has a master's degree of Science in Social Work with a concentration in mental health as well as a bachelor's degree in Social Work, both from the University of Texas at Arlington.