Freedom School: Pulling together to prevent summer learning loss
By Lakia Scott
The Baylor Freedom Schools program is a partnership between Baylor's School of Education, Waco ISD and Transformation Waco, Prosper Waco, and the City of Waco. Freedom Schools is a seven-week summer literacy enrichment program founded by the Children's Defense Fund (CDF). Social action, character building, and STEAM activities are also built into the program so children engage in an interactive, meaningful curriculum. Throughout the program, children are exposed to culturally relevant books and meet with community guests to learn how to be agents of change in their local areas. The main theme of Freedom Schools is "I Can Make a Difference in Myself, My Family, My Community, My Country, and My World with Hope, Action and Education."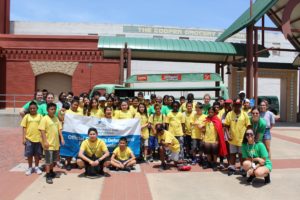 In our founding year, serving 50 students at Cesar Chavez Middle School, we experienced tremendous success with helping a great majority of middle school scholars (93%) maintain or increase their reading abilities therefore significantly reducing summer learning loss. Last year, we worked with 70 middle school scholars at Indian Spring Middle School and 100% of students maintained or increased their reading abilities.
Perhaps the most popular aspect of Freedom Schools is the unforgettable morning experience known as Harambee! The Swahili term meaning "let's pull together" allows us to collectively gather in understanding our purpose and goals for the day. During Harambee, we sing motivational songs, give announcements, and do cheers before our students enter their classrooms. We also host Guest Readers who will read a short children's book to the students, and entertain a few questions. It has proven to be a wonderful way to introduce our students to community leaders and lovers of children and to show the children how much adults value reading.
This video will give you a good sense of the day in and day out Freedom School activities and how it works.
This year, we will be working in the Transformation Zone (an in-district charter system within Waco ISD) at both Indian Spring MS (50 scholars) and JH Hines Elementary School (120 scholars) to provide quality literacy enrichment programming from June 12 through July 26th. This program is completely free and includes field trips, special guests, and meals.
---
Would you like to learn more about Freedom School and how you can participate with us in this exciting work?
Please join us on Friday, May 24,  for the second annual "Reading Between the Vines"  fundraiser.  Admission donations of $25 will be collected to offset the cost of staff training, classroom supplies, field trips, and children's texts used throughout the duration of the program. During the event, which will take place at the Cultivate 7Twelve art space at 712 Austin Avenue, attendees will meet Freedom School staff and learn more about the program while also being invited to participate in the Art Auction and wine tasting selections. Looking forward to seeing you there.  Let's pull together! Harambee!
---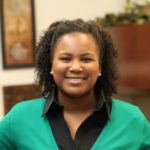 Lakia M. Scott, Ph.D., is an Assistant Professor in the Department of Curriculum & Instruction at Baylor University. She currently teaches elementary reading methods and diversity issues courses to pre-service teachers. Her work focuses on social issues in education like equity, social justice, race, gender and social class. In 2017, Scott launched Freedom Schools in Waco, a summer program focused on building literacy among children by curbing summer learning loss and closing achievement gaps.
(Visited 133 times, 1 visits today)