Get to know the Family Health Center: Mental health in Waco's low-income communities
By Rae Jefferson
May is National Mental Health Month, which means there's no better time to talk about the way mental health is approached by our community. In 2018, Family Health Center (FHC) provided more than $2.2 million in behavioral health services to patients in McLennan and Bell counties. It's important to note that majority of the patients at FHC qualify as low-income and receive services through Medicaid, Medicare, or out-of-pocket payments. We strive to provide full-scope, compassionate care in the form of medical, dental, and behavioral health services.
Although participation in our behavioral health services is increasing each year as patients learn about our programs and their own mental and emotional needs, it is still one of the lesser-utilized programs at FHC. There are a number of reasons for this, including the fact that not every patient needs behavioral health services. But FHC is also aware that, in our quest to offer high-quality behavioral health care to primarily low-income populations in Waco, we're up against challenges like stigma, financial limitations, and patients who don't know how to identify their own mental and emotional needs.
The National Alliance on Mental Illness reports one in five American adults will experience mental illness in a given year. The definition of mental illness is sprawling and ranges from mild cases of depression or anxiety to debilitating battles with post-traumatic stress disorder or schizophrenia. Despite the prevalence of mental illness, studies show that individuals from low-income households, communities of color, or religious environments are less likely to seek medical care for mental health concerns. Furthermore, people of color are at higher risk of mental and emotional distress, with African Americans alone being 20 percent more likely to experience major depression, posttraumatic stress disorder, and suicide. The majority of FHC patients fall into one or more of these categories, often making it a challenge to treat patients who feel they can't seek help.
FHC takes several approaches to providing accessible behavioral healthcare. We accept patients with and without insurance and can charge on an income-based sliding scale. Of all the barriers to mental health care, we strive to make finances one of the easiest to conquer.
Integrated Behavioral Health (IBH) is FHC's way of practicing healthcare that allows patients attending a regular doctor's appointment to see a behavioral health specialist, called an Integrated Health Manager (IHM), in the same visit. These Licensed Clinical Social Workers are on-call to provide mental and emotional support to patients while also determining diagnoses and treatment recommendations to the physician. This process eliminates the need for making follow-up diagnostic appointments or delaying treatment for the patient.
FHC provides traditional counseling through our Family Counseling and Children's Services Program. We also organize support groups for patients who are pregnant, nursing, or fostering a child. Although these groups are not immediately related to traditional behavioral health services, they often provide emotional support in a group setting that facilitates community-building and leads to a healthier emotional life.
Although we're already working hard to address mental health needs among low-income Wacoans, we're always looking for ways to improve these efforts by expanding our programs and partnerships. This summer, the behavioral health team is launching a program in which patients can receive counseling services via in-home visits. This will help address patients' transportations issues and allow them to explore mental health concerns in a familiar environment.
FHC is one of many organizations in town stepping up to the challenge of providing mental health services to low-income individuals in Waco. We hope our work and the efforts of others can push the needle in such a way that stigma and barriers, both real and perceived, can begin to fall away.
---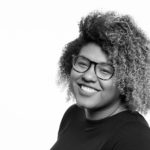 Rae Jefferson is a creative, Netflix binger, and marketing professional, in that order. Originally from Houston, she stuck around Waco after graduating from Baylor University with a B.A. in Journalism, PR, & New Media and a minor in Film & Digital Media. Now she's the Communications Director at Family Health Center, where she gets to spend each day serving Waco. When she's not working, find her at home snuggled up with her dog-daughter, Charlie, watching "The Office" for the hundredth time.
The Act Locally Waco blog publishes posts with a connection to these aspirations for Waco. If you are interested in writing for the Act Locally Waco Blog, please email a[email protected]for more information.
(Visited 179 times, 1 visits today)