Voices For Our Community's Children: Court Appointed Special Advocates (CASA)
By Anna Futral
(This post is part of a series of posts about CASA – Court Appointed Special Advocates. – ABT)
I would imagine that many of you reading this grew up in a pretty good home. I grew up on 30 acres outside Fredericksburg TX with four (mostly) fabulous siblings and two parents who worked hard to care for us, keep us safe and raise us into mature adults. I had an amazing childhood.
But there are many children in our community right here who barely get a childhood at all, much less a safe and happy one. Children like 9 year old Amanda who, after trying to hide her bruises for months, through no fault of her own, finds herself in the backseat of a stranger's car, the few belongings she was allowed to grab crammed in a trash bag beside her, being driven to the home of more strangers, foster parents, where everything is new and different. At her young age, life as she knew it has been turned upside down and she has no idea what the future holds.
This is the point when CASA can enter the scene, a point of fear, loss, confusion and unknown. When a child is removed from their home by CPS due to abuse or neglect, and sent to live with relatives or foster parents, a Court Appointed Special Advocate can become a strong presence in the child's life. The CASA works alongside other professionals to make sure that child's needs are met while they are in foster care, to learn their specific case situation and make recommendations to the judge across the case regarding the safety, permanency and best interest of that child.
There are almost 700 children in foster care in McLennan County, but only about 150 of them have a CASA volunteer. We are in need of many more advocates to step up and be a voice for children in our community.
A Court Appointed Special Advocate can come from all walks of life and does not need to have prior experience with the child welfare system or child development. Our advocate team includes grad students, working professionals, stay at home parents and retired individuals. While some come from a background of personal or professional experience with child welfare, most are regular community individuals who just want to directly affect the life of a child for the better.
We are looking for caring, committed adults who meet the following criteria:
At least 21 years of age
Pass screening, background check and training requirements
Able to make a one-year minimum time commitment to a case (about 10-15 hours per month)
Able to keep information confidential and work within established program guidelines
Our agency provides flexible, quality training to prepare our volunteers for their advocacy work and then matches each new advocate with a full time CASA staff member, a CASA Supervisor, to guide and coach them in their volunteer work. This volunteer to Supervisor relationship is where the rubber meets the road for our quality advocacy, as the Supervisor provides knowledge and support while empowering the volunteer to be a strong voice for their appointed CASA child. Our volunteers are highly valued members of our CASA team and we do all we can as a staff to set them up for a meaningful volunteer experience.
To learn more about CASA of McLennan County and the need for more advocates, visit our website at www.casaforeverychild.org or find us on social media @casamclennan.
If you have questions or are ready to begin advocating for children in foster care, email our CASA Recruiter, Kate Gilbert, at [email protected].
Stay tuned for further weekly installments of our CASA story, with upcoming posts from a CASA Supervisor and two advocates!
---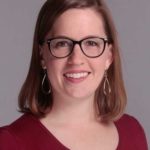 Anna Futral is Executive Director, CASA of McLennan County. Though born and raised in Fredericksburg, Anna has called Waco home for fifteen years. She is a graduate of Baylor University, where she received her Bachelor of Business Administration in Accounting and a Master of Taxation. She and her husband, Trent adopted their three children in 2016 after over two years of caring for them and loving them as a foster care placement. When she's not busy leading CASA forward or chasing her kids Anna enjoys reading, spending time with good people and working with her husband on their 119-year-old house in the heart of Waco.
The Act Locally Waco blog publishes posts with a connection to these aspirations for Waco. If you are interested in writing for the Act Locally Waco Blog, please email [email protected] for more information.
(Visited 285 times, 1 visits today)