MCC Board of Trustees shares guiding values
By Phillip Ericksen
In May, the McLennan Community College Board of Trustees, a seven-member board of elected officials that represents different parts of the county and provides oversight of the College, approved a new set of values meant to guide all decisions related to student success.
Here are the new values:
People matter – We will be honest, humble, respectful, and gracious to our students and to each other. We best serve our students, colleagues, and community when we work as a team.
Inclusiveness matters – We will seek to appreciate and understand our students and each other, actively seeking different viewpoints. We will work to create a civil, welcoming environment where our diverse community of students and employees learn, teach, and work together.
Integrity matters – We will work with the highest level of integrity, taking responsibility for all of our actions. We will tell the truth and seek to be fair in our decision-making and actions.
Communication matters – We will be open, collegial, and courageous in our communications with students and with our colleagues. We will listen before we speak. We will communicate decisions and the reasons for them.
Excellence matters – We will strive for excellence in all that we do. We will actively plan for the future, seeking new and innovative ways to accomplish our mission.
A new mission statement was also approved:
Our mission is to educate our students – improving their lives and enriching our community.
So why are these words important? They set the stage for the future of MCC – a college that serves almost 9,000 students and places them on a road to success while offering services meant to combat food insecurity, mental health setbacks, and more.
MCC President Dr. Johnette McKown said a series of listening sessions with students, employees, and community stakeholders helped shape the values. The College's leadership team read two books that provided important background during the process: "Tribal Leadership: Leveraging Natural Groups to Build a Thriving Organization," and "Seven Strategy Questions: A Simple Approach for Better Execution."
"We anticipate these values of People, Inclusiveness, Communication, Excellence, and Integrity will guide our future and our culture," McKown said. "We must all be working together to make a difference for our community. These values frame our vision for today and for the future."
The values reflect MCC's strategy for the next 10 years: help all students succeed, take care of people, impact the community, and develop resources to fund success.
For example, College administrators plan to redouble their efforts in addressing students' pressing personal issues, like transportation, food insecurity, and financial insecurity. Partnering with local entities to solve these problems and exploring ways to cut costs should take pressure off students looking to advance in their careers and improve their lives.
Improving communication and collaboration across campus will also help all employees serve students and the community. McKown, for example, hosts monthly hour-long events for faculty and staff known as "Coffee and Conversations," where she can hear their feedback.
Living out these values on campus and in the community will further position MCC as an institution that is welcoming, affordable, and relevant within higher education.
---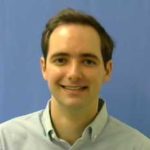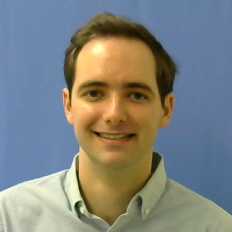 Phillip Ericksen is the marketing and communications specialist at McLennan Community College. For about four years, he was a journalist at the Waco Tribune-Herald covering higher education and local government. He enjoys following the news, reading books and drinking coffee. As a San Antonio native, he is an avid fan of Mexican food and the Spurs basketball team. He holds a bachelor's degree in journalism from Baylor University.  He can be reached at [email protected].
The Act Locally Waco blog publishes posts with a connection to these aspirations for Waco. If you are interested in writing for the Act Locally Waco Blog, please email [email protected] for more information.