Collaboration Chain: Continuing Education and Community Collaboration
By Kristi Pereira
I love collaborating. I love being in a room of colleagues and fellow community members, discussing projects and plans, and exploring ways in which we can work together to achieve a common goal. And I especially love this if that common goal is something that has the potential to create an improved quality of life in our beloved Waco. There is very little that is as satisfying to me professionally as when individuals come together to create something meaningful that benefits our community as a whole.
I have had the privilege of working for and with several non-profits within our community, and I now serve as the Coordinator of Community Programs in McLennan Community College's Continuing Education Department. Over the past several years, I have enjoyed a great deal of partnering, networking, and you guessed it….collaborating. The projects and plans that I have witnessed come together the most successfully can be attributed to each person's commitment to diligently working together in order to see the task through to the end. I am incredibly grateful to work in a position where I get to witness this very thing on nearly a daily basis. Our Continuing Education mission statement specifically states that we are "deeply committed to the advancement and enrichment of Waco and McLennan County through our collaborations to offer the best learning experiences possible." We accomplish this in a number of ways, and like links in a chain, we cannot optimally function without every piece coming together.
It starts with our students. Our community has supported our mission to provide lifelong learning for more than 50 years! This long-term dedication has allowed our programs to grow and flourish, all while bringing people together from all walks of life to learn new skills and hobbies. From the children who attend Kids College, to the adults who prioritize lifelong learning, we would not exist without each student's desire to expand their knowledge through our courses.
Furthermore, we would not function without our incredible team of instructors. Our instructors plan, prepare, and execute courses that meet a wide variety of needs within our community. They come to us excited to share their knowledge and experiences, and we are grateful for their influence. Even during my short time at MCC, I have heard stories of individuals gaining skills that helped them land their dream job, or others turning what was initially a hobby into a thriving career.
Another important link in the collaboration chain are our community partners. In recent years we have established partnerships with a number of local businesses and organization who have helped us expand and promote our course offerings. These partners have opened the doors of their businesses to help us reach an even broader audience, as well as provide new and unique learning opportunities to members of the Waco community.
I am proud to work for an institution that encourages partnership, and also to live in a city that embraces interconnection. We like to say in the Continuing Education Department that "Life is Good in Waco" (we print this very phrase on all of our publications!) And it is true! And life will continue to be good in Waco every time we choose to link together, creating an unbreakable chain of community collaboration.
---
Here's the link to see what MCC Continuing Education has to offer: http://www.mclennan.edu/continuing-education/
---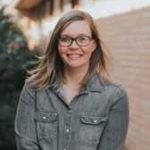 Kristi Pereira is the Coordinator of Community Programs at McLennan Community College, through the Continuing Education Department. Originally from the Pineywoods of East Texas, she has called Waco home for almost 12 years. Kristi enjoys all things fitness and nutrition, reading, volunteering, and a good cup of coffee. She has been married to her husband Hermann, for almost 15 years, and they have two kids, Hudson and Ruby.
The Act Locally Waco blog publishes posts with a connection to these aspirations for Waco. If you are interested in writing for the Act Locally Waco Blog, please email [email protected] for more information.
(Visited 215 times, 1 visits today)