What does an accurate census count get for you?
By Christina Chan-Park
When the founders of the United States established the decennial census in Article 1 Section 2 of the Constitution, they wanted to use the "enumeration" to give the people rights and privileges. Historically, censuses were used for conscription or taxation purposes (remember the bible story of Mary and Joseph travelling to Bethlehem for the census?); it was a way for those in power to wield control. But the US census is used to give power to the people. Getting an accurate census count ensures shared governance.
Most people are aware that the census determines how many congresspersons each state gets in the House of Representatives, but they might be less aware that it is also used to distribute $675 billion per year in federal funds spent on schools, hospitals, roads, public works and other vital programs. Getting an accurate census count means that your community gets its fair share of resources from the taxes you have paid.
The data collected in the census is not locked up in a vault somewhere but is available to the public for free. These data are accessible to companies, developers, local governments, and even individuals. They can inform decisions on where to establish new businesses or how to revitalize old neighborhoods. They can be used to prepare plans for public safety and emergencies. Getting an accurate census account provides tools and information for local community development.
The census bureau collects more information that just how many people there are and where they live. On the census they also ask about the sex, age and race of each person. For months before the April 1 census date, the census bureau and local communities work on educating the public about why they needed to be counted and ensuring them that there are only positive and no negative consequences to being counted. Getting an accurate census count ensures everyone is counted once and only once.
Go explore census.gov (where I cribbed a lot of my information). There you can find more on how census data are gathered and used; what data is gathered in between the decennial censuses; and even download data and learn about your community. Just remember: getting an accurate census count is important.
---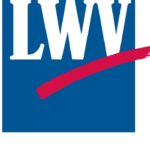 Christina Chan-Park serves as the President of the League of Women Voters Waco. To join or learn more about LWV Waco, follow us on Facebook at https://www.facebook.com/LWVWaco/ or email us at [email protected].