by Rebecca McCumbers Flavin
Election Day is right around the corner, and the League of Women Voters of Waco wants you (YES, YOU!) to be a Waco, Texas voter! In this blog post, we provide a step-by-step guide with something for everyone – from first time voters to those who have never missed an election.
You are not registered to vote in McLennan County, Texas
Good news – there is still time! The deadline to register or update your registration before the 2018 General Election is Tuesday, October 9.  You are eligible to register if you are a U.S. citizen who will turn 18 years old by election day. You may submit your registration as early as two months before your 18th birthday. If you are a college student, you may register to vote at either your school address or your home address. LWV-Texas has a great website with step-by-step instructions to help students register to vote. If you are a convicted felon, you may register to vote once you have completed your punishment phase, which includes any court-ordered period of incarceration, parole, supervision, or probation, as explained on the Texas Secretary of State's website.
There are several ways you can register:
Fill out the registration online, print it, and mail it in: While Texas does not have online voter registration, you can use this online tool to fill out an application on your computer. Simply print, sign, and stamp your application and mail it to:  Elections Administrator, Kathy E. Van Wolfe, P.O. Box 2450, Waco, TX 76703-2450. If you do not live in McLennan County, you will find a list of all Texas county voter registration officials' mailing addresses at this link.
Obtain a hard copy registration application: Voter registration applications are available at the McLennan County Elections Office, located at 214 N 4th Street, Suite 300, Waco, TX, 76701. Applications are also available at libraries, government offices, and high schools.
Get a voter registration application mailed to you: You can request a postage-paid voter application form using this link.
For all of these options, make sure your application is postmarked by Tuesday, October 9 so that you are registered in time for the General Election on November 6th. Once you have submitted your registration, you are one step closer to being a Waco, Texas voter! See #3 below to make your plan to vote.
You are registered to vote in McLennan County but have not voted in a while, you are not sure if you are registered, or you recently moved and are not sure if your address is up-to-date
The first step is to check your voter registration to make sure it is up-to-date with your current address. You will be asked to enter your date of birth along with either your Voter ID number or your Texas Driver's License number. Alternately, you can enter your name, county, date of birth, and ZIP Code. If you are not registered or need to update your registration, see #1 above. If you are registered, see #3 below to make your plan to vote.
You are registered to vote in McLennan County
It is never too early to make your plan to vote! Do the voter "two-step," and make your plan for the General Election.
Step 1 – Plan when and where to vote:
In-person voting:
We recommend that you make an appointment with yourself to vote.
Plan when: Early voting begins Monday, October 22nd and continues daily through Friday, November 2, 2018. Election Day is Tuesday November 6. That means you can vote anytime beginning October 22nd until Election Day EXCEPT for November 3, 4, and 5. On the McLennan County Elections website you will find the schedule of times when the polls are open each day during early voting. On Election Day all polling places are open from 7:00 AM to 7:00 PM.
Plan where: On the McLennan County Elections website you will find a list of early voting locations, if you plan to vote October 22 – November 2. There is a longer list of polling places for Election Day. In McLennan County you may vote at ANY of the designated voting centers. Check out the lists, and choose a site that is convenient for your daily commute to work, school, or running errands.
Plan to have the proper ID: Texas law requires that you present a photo ID at the polls. You will find the list of acceptable photo IDs here. If you do not have one of the required photo IDs, you may present an alternate form of supporting identification. You will also be asked to complete "Reasonable Impediment Declaration," as described here.
Ballot by mail:
Determine if you are eligible: If you are 65 and over, are disabled, are going to be out of the county, or are in jail, you may apply for a ballot by mail.
Apply: For voters 65 and over and disabled voters, if you already submitted an annual application for a ballot by mail, you do not need to reapply. Your ballot will be mailed to you after September 4. For those who are not 65 and over or disabled, you will need to submit your application by Friday, October 26. Note that is the deadline your application must be received, not the deadline it should be post marked. We recommend mailing your application at least one week in advance to be safe.
Submit your ballot: Ballots should be submitted by 7:00 PM on Tuesday, November 6. See step 2 below as you complete your ballot.
Step 2 – Learn about the candidates:
Visit VOTE411, an online voters' guide provided by the League of Women Voters Education Fund. At VOTE411 you can see races on your ballot and compare candidates' positions side-by-side; candidate information for the General Election will be available in October. You may even print out your ballot with candidate choices and bring it with you to the polls. Note: while you may bring a paper copy of your voters' guide, you may not bring your phone or electronic device into the voting booth.
Now that you are prepared to be a Waco, TX voter, share your plan with a family member or friend and help them make their plan to vote, too!
---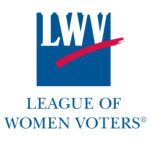 Rebecca McCumbers Flavin serves as Co-Communicator for LWV-Waco, leading the taskforce that focuses on voter registration and get out the vote activities. Dr. Flavin is also a Senior Lecturer in Political Science at Baylor University. The League of Women Voters (LWV) is a non-partisan organization that for nearly 100 years has advocated protecting the right to vote and encouraging the exercise of that vote. The Waco chapter was reformed in 2017 as a League-at-Large under LWV-Texas. In the past year LWV-Waco has hosted several events, including a voter candidate forum for the March 2018 Primary, voter registration drives, a movie night, and an educational walk co-hosted by Waco Walks. To join or learn more about LWV, follow us on Facebook by searching for League of Women Voters of Waco, or contact the local chapter at [email protected] .
The Act Locally Waco blog publishes posts with a connection to these aspirations for Waco. If you are interested in writing for the Act Locally Waco Blog, please email [email protected] for more information.
Footnotes:
[1] The Comparative data is reported in the University of Texas' "2018 Civic Health Index." Voter turnout and registration statistics are those reported by the Texas Secretary of State's office.