Data makes a difference: Community Health Needs Assessment helps us build a healthier Waco
By Brittany Fitz-Chapman
After over a year of planning, surveying, and understanding, the 2018-2019 Community Health Needs Assessment (CHNA) for Waco-McLennan County is complete and ready to use. Now, I can hear everyone taking a collective sigh as another person from Prosper Waco talks about the importance of data…again. However, the way our community collectively comes together to understand the growing health needs of all residents is unique and should be celebrated.
Since early last year, members of the cross-organizational CHNA task force have met on a regular basis to discuss the specifics of the survey conducted every three years. The goal of the CHNA is to provide a comprehensive and unbiased profile of McLennan County, assess community health and risk factors, and identify access to care issues. Because our community is a part of the City Health Dashboard project, the group concentrated on collecting information beyond just descriptive characteristics like an individual's height and weight.
This year's CHNA focused on collecting information that is actionable by the various organizations, coalitions, and workgroups working to improve the health outcomes of residents of McLennan County. This means that every piece of information collected will be used to improve the health outcomes in our community. Having this data allows targeted action plans to be created to make the largest impact possible.
For example, the study found that more than 20% of respondents in Waco-McLennan County do no physical activity during a typical week. We also know anecdotally that there are limitations to how and when individuals find time to exercise. With this information in hand, one of our working groups, "Live Well Waco" is taking up that cause through their Worksite Wellness Program. In partnership with the Waco-McLennan County Public Health District, Live Well Waco is working to identify and recognize local organizations and businesses who take steps to improve the health of their employees. This program is just one piece of the puzzle, but helping employers understand the importance of a healthy workforce and helping employees get active goes a long way in our community's overall well-being.
This result and others will continue to stimulate discussion and planning of projects to address identified health needs. Balancing the data collected with first-hand knowledge and experience will yield the best results for our community. Previous assessments have resulted in targeted health promotions and have supported numerous grant opportunities for the community.
Various community organizations participated in a taskforce to help develop the assessment including Baylor Scott White Medical Center-Hillcrest, Family Health Center, Heart of Texas Mental Health Mental Retardation, Heart of Texas Regional Advisory Council, McLennan County, Prosper Waco, Ascension Providence, and Waco-McLennan County Public Health District.
The CHNA was funded through a collaboration among the Waco-McLennan County Public Health District, Ascension Providence, Baylor Scott & White Health Medical Center-Hillcrest, Family Health Center, Prosper Waco, and Baylor University's Center for Community Research and Development.
You can find a copy of the full report on Prosper Waco's "Research" page or visit the pages of one of our partners. And as always, if you have any questions about the report or the data, please reach out to me at [email protected].
---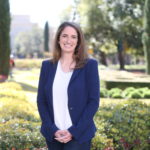 Brittany Fitz-Chapman works at Prosper Waco as the Director of Data and Research. She is a graduate of Baylor University. She holds two master's degrees and is pursuing her PhD in Sociology at Baylor. She has engaged in community research in Waco and has published professional articles about what makes communities strong. She enjoys exploring Waco with her husband and their two puppies!
The Act Locally Waco blog publishes posts with a connection to these aspirations for Waco. If you are interested in writing for the Act Locally Waco Blog, please email [email protected] for more information.
(Visited 154 times, 1 visits today)