by Kelly Atkinson
The Cove is a teen nurturing center designed to provide a safe space for students experiencing homelessness to access the resources they need to thrive. Waco ISD high school students typically arrive at The Cove after school to receive wraparound care which includes anything from tutoring help to hot meals.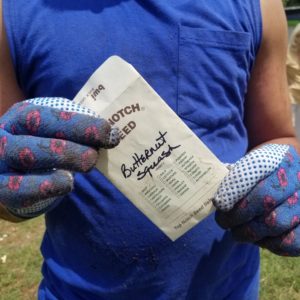 With the end of summer nearing, we are excited to share all that our students have accomplished in the last few months. To kick the summer off, we celebrated graduation for 12 local seniors who both experienced homelessness and graduated high school! At an invitation-only, after-hours celebration at the Magnolia Silos, graduates celebrated an accomplishment some never dreamed possible. With dinner and ambiance provided by Magnolia, The Magnolia Baking Co., and Captain Billy Whizzbang's, Cove scholars heard from Cove Co-Founder Rosemary Townsend and local teen mentor, Darryl Thomas, with The Size of a Man. Together they reminded students that:
"Regardless of where we come from or where we're going, we need to hold hands, be in community, respect and love one another."
So, what are the next steps for a recent Cove graduate? While it is always our desire to help students successfully transition into college, full-time work, the military or a certificate program, we don't always know what Cove scholars choose to do next. What we do know is that some students stay connected and we get to journey with them into life after high school.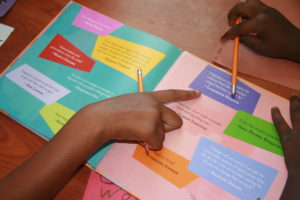 One of our May graduates came to us in the spring having just transitioned out of the foster care system. She was a hard-working student with plans to attend a local college this fall. Since our Nurturing Center was open all summer, we learned that this student did not have the immunizations she needed, access to her birth certificate and financial information, or stable housing. While she was perfectly capable of performing academically, she had no access to the resources she needed to actually enroll in higher education.
Throughout the summer, our staff team, volunteers, and local community partners like Caritas, The TSTC Foundation, Mission Waco's MPowerment program, and the Department of Children's Protective Services worked together to help this student realize her dreams. Just last week, she moved into an on-campus apartment, got a laptop, and started a new job!
Most Cove Scholars have similar dreams and obstacles. We know that every student needs to know that there are people who care about them, who will help them realize those dreams.
People can help The Cove in two ways – by giving donations in the form of snacks, sensory items, and hygiene items all of which can be found in our Amazon wishlist here and by supporting financially to help fund our operations. Whether you're helping as an individual or with a group of friends, every bit of investment is appreciated.
---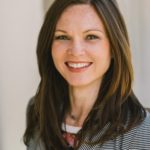 Kelly Atkinson's passion is to see individuals and families thrive in healthy communities. She came to The Cove in March of 2018 and enjoys working with a strong team, grant writing, and strategic planning. While not at work, she can be found relishing time with her three children and husband, John. 
The Act Locally Waco blog publishes posts with a connection to these aspirations for Waco. If you are interested in writing for the Act Locally Waco Blog, please email [email protected] for more information.
(Visited 116 times, 1 visits today)