United Way: Volunteer Portal
By Madison Fraser
Since United Way Worldwide was founded in 1887, we have been known as fundraisers – but we are so much more than that. In small towns and big cities around the world, we engage millions of people who seek to change lives and communities through service, collaboration, and impact. The United Way of Waco-McLennan County is no exception to this effort. Right here in Greater Waco and surrounding McLennan County, we are actively working to bridge community volunteers to the impact and important work of our local nonprofits.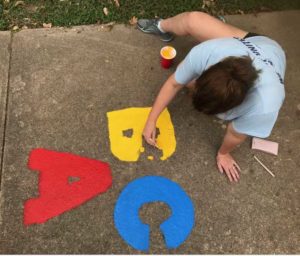 Volunteerism is core to the mission of United Way across the globe. In 40 countries, over 2.8 million volunteers are engaged in United Ways and are actively serving their communities. United Ways share a vision of a world where all individuals and families achieve their human potential for education, healthy lives, and income stability. To realize this vision and thrive globally and locally, we work to ensure our donors and our community leaders can engage in volunteer experiences that enable them to witness firsthand the power of their personal philanthropy and support our work with their time and talents.
United Way's GET CONNECTED volunteer portal, found at www.volunteergreaterwaco.com, exists to be the volunteer hub of McLennan County. It provides a real opportunity for you to give back beyond making a financial contribution. Every volunteer hour given is the equivalent of $24 going back into our community. GET CONNECTED can connect you to local organizations, including the recent 2019-20 funded partner organizations, that are seeking volunteers to assist with the crucial work they do in our community every day. GET CONNECTED will also help connect your employee volunteer teams to meaningful volunteer experiences. Whether it's a one-day activity or on-going team-building projects, GET CONNECTED is available to assist you through the entire process.
Surprisingly, over 71% of volunteers donate their time to only one organization per year. There are many factors to take into consideration as to why this might be, however, the most common seems to be that most volunteers are not aware of all available opportunities in their communities. Sixty-seven percent of people found more volunteer opportunities online in 2014 vs 34% in 2006, according to the Corporation for National & Community Service. GET CONNECTED is a great online resource for individuals to be informed of volunteer opportunities in their local community. The user-friendly portal is designed for individuals to create a user profile and specify their areas of interest and skills, such as education, health, food prep, manual labor, etc. Then, as new opportunities become available in the volunteer's areas of interest, the portal will send them a notification so they will always be informed on current volunteer opportunities in the community.
The GET CONNECTED portal is your resource for both individual volunteers and for corporations and organizations who are looking for group volunteer opportunities for their employees. Volunteering as a group with your coworkers is beneficial for numerous reasons, including team bonding, reducing stress in the workplace, increasing motivation for leadership, and improving skill development. The portal allows for a team leader to easily sign up their team for an opportunity, quickly upload all required documents necessary to volunteer at an organization, and track volunteer hours.
Volunteers who feel meaningfully connected to an organization and their work stay engaged longer, donate more, and recruit other volunteers and donors. Offering a variety of volunteering opportunities is critical to responding to and meeting the needs, interests and availability of volunteers. Diverse points of entry to United Way's volunteering landscape help form long lasting contributions and relationships that in turn will help United Way of Waco-McLennan County achieve its goals to improve the quality of education, health, financial stability, and safety net services in Waco-McLennan County.
If you are interested in volunteer opportunities in the Greater Waco or Waco-McLennan County area community, please visit www.volunteergreaterwaco.com.
---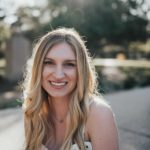 Madison Fraser is a recent graduate of Baylor University where she earned her BA in journalism in 2018. Currently she serves as the Campaign and Communications Coordinator at United Way of Waco-McLennan County where she discovered her passion of community building and advocacy through the work of nonprofits.
The Act Locally Waco blog publishes posts with a connection to these aspirations for Waco. If you are interested in writing for the Act Locally Waco Blog, please email [email protected] for more information.