Identifying and Honoring Strong Female Community Leaders
Nominations for the 2019 ATHENA Leadership Award are open now!
By Samantha Baker, Marketing & Communications Specialist, Greater Waco Chamber of Commerce
In 2018, the Greater Waco Chamber of Commerce introduced a new event called Leading Waco Women, a three-part summit series designed to celebrate women across Waco's business community with a focus on the three components of leadership: serving, empowering and mentoring.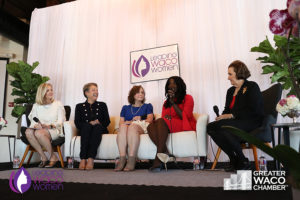 A part of the inaugural Leading Waco Women summit, which was held in November of 2018, was the presentation of the prestigious ATHENA Leadership Award®, an internationally recognized award administered by ATHENA International, is presented to leaders across professional sectors. The ATHENA Leadership Award® has a rich history and international scope and is distinguished as one of the most prestigious leadership awards one can receive.
The ATHENA Leadership Award® celebrates women who achieve excellence in their professions, serve the community in a meaningful way, and help other women reach their full potential. Over 7,000 recipients in over 500 communities in the U.S. and around the world have been honored with the ATHENA Leadership Award® since the program's inception in 1982. Nominations are given by the community and the recipient is selected by a diverse group of local community leaders based on the ATHENA criteria.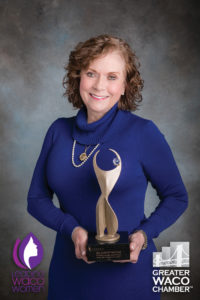 Last year's ATHENA Leadership Award® recipient was Jill McCall, executive director of Compassion Ministries. Ms. McCall is intensely dedicated to the Waco community and is passionate about making positive changes for women and children through her work at Compassion Ministries. She's served our community in various capacities for decades, and under her leadership, hundreds of Central Texas parents have created stable home environments for their children and found full-time employment and permanent housing. Thousands of children have benefited from the training their parents received through Compassion Ministries; this is due, in large part, to her leadership and vision.
Waco, we need your help to identify and nominate potential ATHENA Leadership Award® recipients for 2019. Within your organization and circle of influence, there are undoubtedly individuals who are most deserving of this honor.
You can help us find the next deserving ATHENA Leadership Award® recipient by nominating one (or a few!) of the exemplary female leaders in your life. Nominations are due by Friday, August 30 and can be submitted online at WacoChamber.com/Leading-Waco-Women. Criteria for the ATHENA Leadership Award® can also be found on that website, as well as a link to purchase tickets to the Leading Waco Women Summit held on Thursday, November 7 at the Phoenix Ballroom, with special guest speaker Dr. Linda Livingstone, president of Baylor University, and guest emcee Ann Harder, news anchor at KXXV Channel 25.
We are looking forward to a successful ATHENA celebration and Leading Waco Women, and thank you for your help in nominating the potential next recipient of the ATHENA Leadership Award®.
---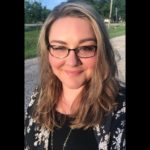 Samantha Baker is a born and raised Wacoan currently serving as a marketing and communications specialist at the Greater Waco Chamber of Commerce. She has been involved in the Waco community her whole life and has enjoyed seeing the way Waco has developed and grown in recent years. She and her boyfriend Michael have four cats and enjoy live music and trying all the new restaurants that are constantly popping up around town.
The Act Locally Waco blog publishes posts with a connection to these aspirations for Waco. If you are interested in writing for the Act Locally Waco Blog, please email [email protected] for more information.
(Visited 386 times, 1 visits today)