Hispanic Heritage Month: How to Celebrate in Waco!
By Kennedy Sam
Each year during Hispanic Heritage Month (Sept. 15 – Oct. 15), we as a nation recognize and celebrate the cultural contributions of the almost 59 million Hispanic Americans in the United States. This is a special time for many Latin American communities as they celebrate their independence. Costa Rica, El Salvador, Guatemala, Honduras and Nicaragua, Mexico, Chile and Belize all gained their independence during this time frame. This is the perfect opportunity to join in on the celebration honoring Hispanic heritage, culture and influence!
One of our latest episodes of Conversations with Creative Waco featured local leaders Alfred Solano, President/CEO of the Cen-Tex Hispanic Chamber of Commerce, and Arts Organizer Monica Shannon talking about the importance of Hispanic Culture in Waco. ( Catch up on the episode. ) Inspired by those conversations, and in honor of the month-long celebration, we've put together a list of six ways to celebrate Hispanic Heritage in our community:
Six Ways to Celebrate Hispanic Culture
1. Mexican Independence Day Parade
Sunday, Sept. 22 from 1-2 p.m. on Austin Avenue
The Waco Hispanic Museum is celebrating Hispanic culture with its first parade. The parade will run on Austin Ave. from 9th to 3rd street. If you would like to get involved and participate, please contact Louis Garcia at 254-548-9730.
Sunday, Sept. 22 at 4 p.m. at the Extraco Events Center
Fiestas Patrias is a FREE event celebrating Mexico's Independence Day. This family-friendly event features live music, food and drinks, moon-walks, and more fun for the whole family!
3. Jacob de Cordova: "Father of Waco" Fall Lecture with Vann de Cordova
Tuesday, Sept. 24 from 6:30-8:30 p.m. at the Lee Lockwood Library and Museum
Learn more about Waco's diverse history from David Vann de Cordova, the third great-grandson of Waco's founder Jacob de Cordova. Through the retelling of his life, David Vann de Cordova recalls Jacob's legacy and his amazing exploration in Texas.
Discover how Jacob's unique background — a Jewish, Jamaican-born Spaniard — has continued to impact our city throughout generations. This FREE lecture is hosted by The Historic Waco Foundation, in collaboration with the Cen-Tex Hispanic Chamber of Commerce, McLennan County Historical Commission, and Texas Fine Artists.
Also, you can find a timeline of Jacob de Cordova's "Waco Adventure" on display on Waco Transit's fleet of buses during this month-long celebration!
4. Hispanic Heritage and Arts Celebration
Friday, Sept. 27 from 6-9 p.m. at the Art Forum of Waco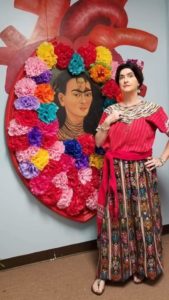 Celebrate Hispanic heritage and culture through art! This free event at the Art Forum of Waco will feature original pieces by over 33 local artists highlighting or inspired by Hispanic heritage. Enjoy live music, art, and an award presentation ceremony sponsored by Allen Samuel's DCJ! Hosted by the Cen-Tex Hispanic Chamber of Commerce and Texas Fine Artists, join the festivities at the Second Annual Hispanic Heritage Art Show and Celebration.
The Art Forum of Waco also serves as a Hispanic arts cultural hub. The gallery often features exhibits honoring influential Hispanic artists like Frida Kahlo and holidays like Día de los Muertos. Stay up to date with the gallery's events here!
Sunday, Oct. 6 from 12-8:30 p.m. at the Sacred Heart Church
Sacred Heart Church is hosting their Annual Dia del Charro Festival on the church patio grounds.
This celebration is one of the biggest Charro Day Festival in Central Texas. Come out and enjoy food, games, live music, Charreria and Horse Show, and Ballet Folklorico. This is a family friendly event honoring cultures from various Mexican Regions.
6. Support Local Artists and Businesses
Last but not least, one of the best ways to celebrate is by supporting local artists and businesses. Many of our entrepreneurs were inspired by their heritage and culture when they created their products. When you support their craft and buy local you are helping to bring our community together and boosting our local economy. This is an awesome way to celebrate Hispanic heritage and culture year-round!
---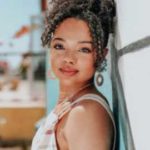 Kennedy Sam is the Director of Marketing and Communications for Creative Waco, McLennan County's arts agency. As a longtime Waco resident, upon receiving her degree from Louisiana State University was excited to return to her hometown to begin her career serving the community she loves. In her spare time, she enjoys rediscovering all that Waco has to offer and exploring the many walking trails with her pup Bleu.
The Act Locally Waco blog publishes posts with a connection to these aspirations for Waco. If you are interested in writing for the Act Locally Waco Blog, please email [email protected] for more information.