CampusTown Connect helps area college students plug-in to Waco
Applications for Campustown Connect Fall 2019 are open until September 20. Click here to apply!
By Lexy Bishop, Research & Project Manager at the Greater Waco Chamber
The beginning of a new school year can bring all sorts of emotions for students. College juniors and seniors have some especially deep and looming questions: What am I doing after college? Where do I want to put down roots? What jobs do I apply to? We at the Greater Waco Chamber of Commerce understand those concerns and believe that the Waco community just might be the answer those concerns.
CampusTown Connect was birthed out of the CampusTown initiative, whose mission is to connect Waco area students in higher education to the opportunities available to them in the community. Through the six-week program, CampusTown Connect offers students the ability to explore the ins and outs of the Waco community and be introduced to the ways that they can take root in the city after graduation.
"CampusTown helped me understand the people and places that make up Waco's identity and its culture," Baylor senior Isaiah Scott said. "Understanding how the Waco community operates interconnectedly can give you a great appreciation for the city, especially as a college student."
From the history of Waco to its budding entrepreneurial scene to learning the city government structure, students will dive into the community of Waco beyond their campus. The goal at the end is for students feel connected to their peers in other area colleges, connected to the community, and connected to the right people and job opportunities as they begin their career. "CampusTown Connect gave me access to really good connections in Waco," second-year TSTC student Ashley Fullerton recounts. "It showed me different areas to give back to the community and confidence to get more involved on my own campus."
Students who are interested in staying in Waco or even just exploring the option are encouraged to apply! The class is a two-hour a week commitment for six weeks beginning on October 1. For more information or to download an application, please visit wacochamber.com/Campustown-Connect.
---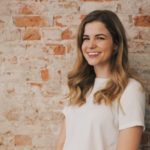 Lexy Bishop is the Project and Research Manager for the Economic Development team at the Greater Waco Chamber. She considers herself a Waco Enthusiast and loves supporting local entrepreneurs. You can find her sipping on a Pinewood coffee or working on her new home in Dean Highlands.
The Act Locally Waco blog publishes posts with a connection to these aspirations for Waco. If you are interested in writing for the Act Locally Waco Blog, please email [email protected] for more information.
(Visited 203 times, 1 visits today)