By Angie Veracruz
Creativity cannot thrive in isolation. For centuries, art and literature have complimented each other to inspire thriving art cultures around the world. Central Texas Artist Collective (CTAC) has been challenging our creative friends to create ekphrastic displays that educate, enlighten, and gather community since 2016.
Ekphrasis is defined as a writer's exercise, where artwork is viewed and poetically described in detail by the writer. CTAC's 2019 EKPHRASIS: VERACITY, the art of truth telling, will create an ekphrastic journey through Waco's History, while focusing on Migration to Immigration stories and Mental Health, or the psychological effects that ripple through generations. Twenty ekphrastic displays will tell these truthful stories as experienced by the artists and writers themselves, or inspired stories from those who live and thrive in Central Texas.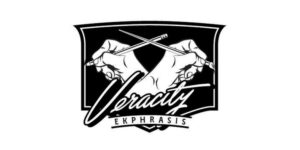 The curated VERACITY Art Walk will be free to the public for the month of October while in storefront windows on Austin and Washington Ave between 6th and 8th street. We are asking the community to vote for their favorite ekphrastic display by October 30th. Please use the following link to vote: https://forms.gle/TC4BZa7up69iJtva8
The VERACITY ekphrastic displays will culminate at Cultivate7Twelve Art Gallery on November 1st. This will be a ticketed event of $10 to help support CTAC's programming and host gallery space, Cultivate7twelve. Your ticket purchase will include two drinks, a once in a lifetime performance by Isis Lee, film entry viewings, the award ceremony, and more.
---
Central Texas Artist Collective exists to foster creative expression throughout the Heart of Texas by:
Unifying and growing arts and cultural programming;
Enhancing arts education and access for all;
Cultivating an organic, sustainable identity; and
Celebrating the rich community of artists living, creating and investing in Waco and beyond.
Connect with us through our website or social media at Centexartistcollective.org, facebook.com/CenTexArtist, or email:

[email protected]
---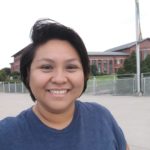 Angie Veracruz is an intuitive artist who is influenced by the world around through reflective insights. She is the mother of three beautiful girls and their biggest education advocate. She is also the Executive Director of Central Texas Artist and has been creating community, connecting artists and fostering arts and culture in Central Texas since 2015.