How is the Waco Employer Resource Network (WERN) different from an EAP?
By Kay Schulz
When I approach Human Resource Managers that are not familiar with our Employer Resource Network, their typical response is that they already have an EAP provider and are not considering any others. My usual answer is that we don't replace the EAP provider, we enhance it. Well, what does that mean?
I did some fairly in-depth research on EAP's and what I learned was that they are all very different! Different in who they serve, what they do and how they do it. There are Managerial, Organizational, Administrative, Individual and Combination EAP's. Many EAP's are part of large health insurance companies, some are independent and some are owned and operated by the employer as an "Internal EAP." Employees often don't utilize the company EAP because they don't know just exactly who they are talking with regarding their most private issues, since the interaction is typically by phone or computer.

So how does our Waco Employer Resource Network (WERN) service compare to most EAP's? The WERN program is not focused on wellness, mental, or behavioral health, but rather on "life circumstances." The WERN Success Coach is not a psychologist or licensed social worker. WERN does not have a website with generic advice on common problems, nor do we offer a toll-free help line with 24-hour access!
What WERN does offer is navigation to local social services, public assistance and private agencies delivered by one-on-one, face-to-face, confidential meetings with employees. The Success Coach has the connections and service partners in place to assist workers in finding solutions for the barriers that can interfere with employment. This includes the basic needs of life: feeding and housing a family, paying utilities, transportation, work clothing and other provisions. Satisfying the basic needs will serve as a foundation for workers so they can concentrate on their jobs and possibly achieve upward growth.
---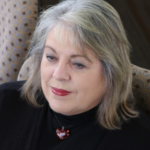 Katy Schulz is the WERN Liaison. She connects employers with Success Coach services that support their workers to succeed at work and in life. In her spare time she volunteers with TOSA to grow the number of registered organ and tissue donors in the area and to spread the word that the Gift of Life is a true miracle for us all!
The Act Locally Waco blog publishes posts with a connection to these aspirations for Waco. If you are interested in writing for the Act Locally Waco Blog, please email [email protected] for more information.