Transformation Waco Urban Educator Residency Program (TWUERP) is recruiting its second cohort of teachers for 2020-21
By John Jenkins
Transformation Waco is now accepting applications for the Transformation Waco Urban Educator Residency Program (TWUERP). Click www.transformationwaco.org for more details and the application.
Transformation Waco is a nonprofit, in-district partnership within Waco ISD. They manage and operate five schools within the district: Alta Vista Elementary, Brook Avenue Elementary, G.W. Carver Middle School, Indian Spring Middle School, and J.H. Hines Elementary. The goal of the partnership is to dramatically improve outcomes for students.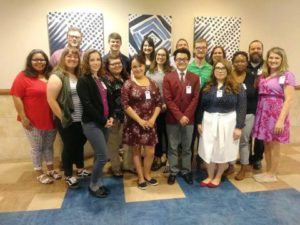 We are seeking highly committed and dedicated individuals who want to make a positive impact with Waco students by becoming teachers. The state, the region, and Waco are dealing with a teacher shortage, particularly for high need schools. To attract, train, and retain high quality teacher applicants we are offering a tuition free path to teacher certification and a master's degree in curriculum and instruction from Tarleton State University.
The Transformation Waco Urban Educator Residency Program (TWUERP) is an innovative partnership between the Academy for Urban School Leadership (AUSL), Tarleton State University (TSU), and Transformation Waco (TW) to provide participants with the training they need to be prepared to teach in the challenging, fast-paced environment of today's classrooms.
The TWUERP is an alternative certification pathway for experienced professionals or recent graduates seeking to become highly effective teachers through hands-on training. This highly selective program will only accept and certify the highest-potential candidates who have the time and energy to fully commit to a rigorous graduate program and the necessary focus to learn and apply best practices in pedagogy.
Over the course of the two-year program, participants in TWUERP earn a master's degree and teaching certification through a cohort-based learning experience while leading a classroom at one of the five Transformation Waco campuses. Participants receive personalized support from AUSL and TSU experts to gain the skills needed to become highly effective educators and to join an elite group of educators who learn, teach, and inspire in Waco. The TWUERP requires commitment, so aspiring educators must commit to serving in a TW school for at least 5 years in order to be eligible to enter the program of study.
Participants will earn a M.Ed in Curriculum and Instruction from Tarleton State University (TSU) through the Tarleton Model for Accelerated Teacher Education (TMATE) program. TMATE provides a program of study where participants will earn a master's and alternative certification through a cohort-based learning experience in a hybrid online and in-person environment. The full cost of tuition is covered for participants who successfully complete both years of the program.
The process for this second cohort will be:
Applications will be reviewed by the Transformation Waco team on a rolling basis. Qualified candidates will receive an invitation to interview no later than January 31, 2020.
During your interview, you may be asked to deliver a sample lesson and speak with program representatives about your experience, qualifications, and passion for teaching.
If accepted, the first phase of the program is an internship. Interns will participate in a yearlong urban teacher training program facilitated by the Academy for Urban School Leadership (AUSL). During the training year, participants will work with a carefully selected and trained mentor teacher in the classroom and receive intensive professional development from AUSL and TSU that will enhance effectiveness.
Interns will be invited to participate in either spring or summer programming (this does not guarantee a teaching placement).
Spring Programming: Early accepted and qualified interns will be eligible to start working in January 2020. Up to eight interns will be invited to start substitute teaching full-time in Transformation Waco schools for the spring semester. This will allow interns to develop practical teaching skills while networking with campuses to secure fall employment opportunities.
Summer Programming: Summer Internships are a full-time (8am-5pm) commitment over the course of 8 weeks, starting June 1, 2020 with a break for the week of July 4th. Selected interns will receive high-quality professional development, practical teaching experience in summer school, and support for passing the certification content exam. Interns will receive a $640 weekly stipend for summer programming.
Upon successful completion of spring/summer programming, and passing the content exam, interns who have performed well will be eligible to be hired as "residents" and invited to lead a class at one of the five Transformation Waco schools. They will start with an annual teaching salary of $49,000, competitive health benefits and an opportunity to earn additional stipends after the first year of teaching.
You can apply to be a part of the second cohort to TWUERP at: www.transformationwaco.org or contact the residency director at: 254-754-9448 for more information.
---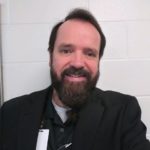 Dr. John Jenkins is a Talent Developer for Transformation Waco. He has been in public education since 1995 with multiple Texas school districts. His role experiences include Student Initiatives Director, High School Principal, Alternative and Virtual School Principal, DAEP and District Training Principal for Administrators and Teachers, Middle School Principal (Waco ISD), Academic Dean, Assistant Principal, Special Education Coordinator, and Teacher. This is John's sixth year at Waco ISD and is currently working with the Alternative Teacher Certification Program to increase teacher retention in Waco. He lives by the motto that "work is not work if you love what you do." John is grateful for his time in Waco and working alongside the many caring and supportive family, organization, and teaching partners who put children first.