A $1.5 Trillion Crisis and How to Avoid It
By Stacy Burger
Student loan debt is a national crisis, reaching its highest levels ever in 2019.
Student debt is the only consumer debt with continuous cumulative growth since the Great Recession, according to Bloomberg. And according to Forbes, student loan debt totals over $1.5 trillion with 45 million people across the U.S. having some type of student loan debt.
Both millennials and baby boomers deal with student debt, and studies show Generation Z is looking to avoid it.
Many students take to less expensive alternatives when it comes to the soaring costs of tuition at public and private universities. Community colleges provide students a financial advantage. Students can prepare for the financial demands of a four-year university in their first two years at a community college.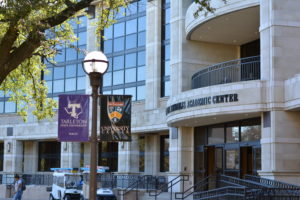 The University Center at McLennan Community College is committed to students looking to earn their bachelor's degrees without debt. University Center Director Annette Scott helps students combat student loan debt.
"In general, I see students that get out of college and they end up getting a wonderful job with that college degree," Scott said. "But they end up spending 15 to 20 years, some of them, paying for their college debt."
Scholarships play a large part in avoiding that debt. Scott encourages students to be proactive in finding scholarship opportunities and to apply for all the scholarships they can.
"There's aid out there that goes unclaimed simply because people don't apply for it," Scott said.
Attending community college can alleviate that financial burden, as well.
"If you can get your freshman and sophomore level classes from a community college, that's always the best thing to do. You save a lot of money," Scott said.
Most students work to pay for expenses throughout college. Some employers will award tuition assistance based on certain criteria the company decides on.
Companies like Chipotle, Chick-fil-A, Starbucks, Smuckers, Verizon, Bank of America, Oracle, UPS and Fidelity among others, offer tuition reimbursements to employees.
"If you have an employer, go to the human resources desk and see if they reimburse for college debt," Scott said.
Despite rising tuition costs of four-year universities, there are alternatives to avoid student loan debt altogether. Seeking out scholarships, attending community college or finding an employer that will reimburse for tuition costs are some ways to avoid the student debt.
"It's nice when people can finish their college degree and walk across that stage debt free," Scott said.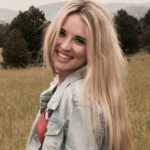 Stacy Burger is a Marketing and Communications Intern at McLennan Community College. She is a senior at Baylor University studying Marketing & Public Relations and hopes to work in sports or entertainment. As a Colorado native, she enjoys all things outdoors.
(Visited 222 times, 1 visits today)