Prosper Waco Hires Ferrell Foster as Content Specialist for Care and Communication
Prosper Waco is pleased to announce the hiring of Ferrell Foster as content specialist for care and communication. In this role, Foster will develop, coordinate and execute projects and initiatives that advance benchmark indicators in health for Prosper Waco. He will also implement a network of partnerships to build and strengthen a continuum of care for behavioral health services in Waco while also creating communication plans and coordinating communications projects.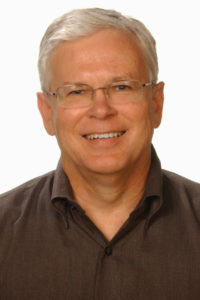 "The best opportunities in life are those you feel drawn to out of your core principles," Foster said. "I feel this draw to the work of Prosper Waco because of my desire to serve people and their communities, especially those facing serious challenges."
Foster added that he counts it a great privilege to join Suzii Paynter March, the Prosper Waco staff, and leaders of the Waco community in the important work they are doing. "I'm especially excited about the collaborative nature of Prosper Waco," he explained. "Communities do not successfully address difficult issues without both leadership and collaboration; I see both of these at work in Waco and in Prosper Waco."
Foster has professional experience in managing projects and institutional relationships through his work the past 10 years with the Christian Life Commission in Austin. His CLC work has required him to work in a variety of cooperative partnerships related to ethics, justice, human care, and public policy. He has also spearheaded the CLC's new efforts regarding mental health.
Prior to his work with the CLC, Foster served as managing editor of a daily newspaper, public relations director for a graduate school, and director of communications for statewide organizations in Illinois and Texas. He holds degrees in journalism, political science, and biblical studies. His doctorate from Hardin-Simmons University in Abilene focused on justice issues, specifically on African American perspectives.
"An important part of my work with Prosper Waco will be in facilitating collaboration around mental health. This is important to me both personally and professionally," Foster stated. "I am thankful to be able to come alongside those in Waco who are already working on mental health and be of service to them."
Prosper Waco is a collective impact initiative focused on addressing issues facing the Greater Waco community in the areas of education, health and financial security. As a facilitator and convener, Prosper Waco encourages collaboration amongst existing nonprofits, city and county governments, businesses, foundations and churches to build on and increase the effectiveness of current efforts and develop new strategies to bring about measurable and sustainable positive change within the focus areas for the members of our community. For more information, please contact [email protected].