Q&A with the MCC Cosmetology Department
By Stacy Burger
Laura Hays, program director of the Cosmetology Department at McLennan Community College, answered our questions about this department and this exciting career path.
This interview has been lightly edited and condensed for clarity.
Tell us about the MCC Cosmetology Department generally.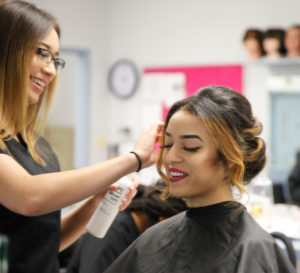 The MCC Cosmetology Department began in the late 1970s. The department is a training facility which teaches all aspects of the industry, including all hair-related skills, manicuring, pedicuring, skin care and business-related skills. Our students schedule is Monday through Friday, 8 a.m. to 4 p.m., and currently takes about 16 months to complete.
We also offer an Esthetician Program which is a specialty course that teaches only the skin care aspect.
In addition, we serve the community through our full-service MCC Salon and Spa.
What services does the Cosmetology department offer?
We offer facials, waxing, lash and brow tinting, haircuts, manicures, pedicures, haircuts, clipper cutting, hairstyling, perms, relaxers, braiding, hair color, highlighting, etc.
We teach a diversity of hair textures and styling to our students, which enables them to be skillful with all types of hair.
The program offers two specialized certifications. Can you explain what those are?
The Cosmetology certification allows a person to practice and perform all aspects of the industry.
The Esthetician certification allows a person to only practice and perform skin care related skills and waxing services. I am currently the program director of cosmetology, but I also teach the esthetician program as well.
Both programs have a state examination upon successful completion of the courses, which include a written and practical exam. Those who pass are issued a license by the Texas Department of Licensing and Regulation. I am happy to share that for many years we have had a 100% pass rate!
What does the application and admissions process look like?
A prospective student is asked to come by the Cosmetology Department, located at 4601 North 19th Street in the Community Service Center, Building B, to fill out an application. We like this personal approach to be able to answer questions and give the person a tour of the facility.
A reading assessment is required due because of the requirement for passing the state written examination. We choose our students by this score. If a candidate scores lower than the minimum score, we offer a reading support class through MCC's Adult Education and Learning Department at no charge to the candidate. Upon successful completion of this class, and if space is available, the candidate may enroll. If space is not available in the current enrollment, the candidate is guaranteed a place in the next enrollment. This has proven to be a hugely successful practice for all candidates to be able to enroll with the support for success.
Once accepted in the Cosmetology Program, the students will follow the College procedures for admittance.
We receive over 100 applications every semester!
What have customers said about the salon and spa at MCC?
We are told we are the best kept secret in Waco!
Tell us about one thing you try to focus on with your students in the department.
This is an easy one to answer: professionalism! There is a lot of great talent that unfortunately doesn't get utilized due to a lack of professionalism. A percentage of a student's grade is based on professionalism.
Appearance, grammar, customer service, communication, cell phone etiquette, etc. are all areas of importance to our instruction.
Visit www.mclennan.edu/cosmetology for more information about the program and salon services.
---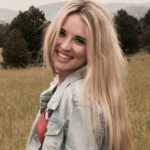 Stacy Burger is a Marketing and Communications Intern at McLennan Community College. She is a senior at Baylor University studying Marketing & Public Relations and hopes to work in sports or entertainment. As a Colorado native, she enjoys all things outdoors.
The Act Locally Waco blog publishes posts with a connection to these aspirations for Waco. If you are interested in writing for the Act Locally Waco Blog, please email a[email protected]for more information.
(Visited 452 times, 1 visits today)