Uniting the Community to Curb Binge Drinking
By Jessica Wheeler-Macias
Over the last 6 years, a group of concerned community members has been striving to reduce substance use and misuse in Waco and surrounding communities. The Voices Against Substance Abuse, or VASA, community coalition consists of representatives from various community sectors, such as education, law enforcement, faith-based organizations, community services, substance abuse prevention programs, businesses, local government, volunteers, parents and youth, all working to reduce the use and misuse of tobacco, alcohol, marijuana and prescription drugs among youth and young adults. The coalition's efforts in addressing these issues target the communities as a whole through the use of environmental strategies such as media campaigns, presentations and policy development.
The coalition is currently conducting a media campaign targeting a specific method of alcohol misuse: binge drinking. For clarification, we've provided answers to some of the most frequently asked questions regarding binge drinking and its effects.
What is binge drinking?
The simplest answer to this question is that binge drinking is the consumption of an excessive amount of alcohol in short period of time. However, the Substance Abuse and Mental Health Services Administration (SAMHSA) defines binge drinking as the consumption of 5 or more standard drinks for men and 4 or more standard drinks for women in a single setting at least 1 day in the past 30 days. A standard drink would be 12 ounces of beer, 8 ounces of malt liquor, 5 ounces of wine or 1.5 ounces of 80 proof distilled spirits of liquor.
How dangerous is binge drinking?
The Center for Disease Control and Prevention has identified binge drinking as the most common, costly and deadly pattern of alcohol misuse. Alcohol affects many of a person's vital functions, leading to slurred speech, unsteadiness, altered perceptions and slow reactivity. For a young person, alcohol can alter the development of their brain, causing lasting damage to memory, motor skills and coordination. The amount of alcohol consumed and how quickly it is consumed, amplifies the amount and onset of the effects of the alcohol. Binge drinking is associated with many health problems, such as accidental injuries, violence, sexually transmitted diseases, unintended pregnancy, chronic diseases, cancer, memory and learning problems and alcohol dependence. Binge drinking is a serious problem, but it is preventable.
Who is binge drinking?
According to the CDC, 1 in 6 US adults, most commonly between the ages of 18 and 34, binge drinks about four times per month, consuming about 7 drinks per binge. That's 17 billion total binge drinks consumed by adults annually. However, it's not just adults that are binge drinking. The CDC's Youth Risk Behavior Survey-2017 states that, nationwide, 13.5% of high school students were binge drinking.
Is binge drinking the same as alcoholism?
Alcoholism, also known as alcohol dependence, is a chronic disease that affects all aspects of a person's life and continues despite serious health, legal and family problems. Binge drinking is a harmful pattern of alcohol misuse that can contribute to alcohol dependence but can be stopped.
How can binge drinking be prevented?
There are several environmental strategies that can help prevent the excessive use of alcohol, including:
Pricing strategies, such as increased alcohol taxes;
Limiting the number of alcohol retailers and the days and hours of alcohol sales;
Consistently enforcing laws against underage drinking and impaired driving; and,
Screening and counseling for alcohol misuse.
However, the first step is educating individuals and communities about the dangers of alcohol use and misuse through presentations, media and substance abuse prevention programs.
Jessica Wheeler-Macias is the Voices Against Substance Abuse Community (VASA) Coalition Coordinator a program of VOICE.
---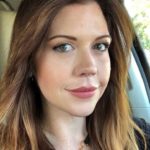 Jessica has worked in the field of drug prevention education for the past five years and has a decade of experience working as a certified elementary school teacher in the State of Texas. She is the mother of 9- year-old Max Macias and 8-year-old Will Macias. Drug Prevention and community partnerships are her passion and she is happy to assist in providing your groups with presentations, booth events, as well as collaborate with your organization to create fun drug-free community events.
For more information, resources, to schedule a presentation or if you are interested in joining the Voices Against Substance Abuse (VASA) coalition please contact VOICE at 254-741-9222 or [email protected].
The Act Locally Waco blog publishes posts with a connection to these aspirations for Waco. If you are interested in writing for the Act Locally Waco Blog, please email a[email protected]for more information.