Alongside: Ministry, Innovation, Entrepreneurship and Creativity!
By Jo Ann Sharkey Reinowski
On Friday and Saturday, January 24-25, Truett Seminary is welcoming 20 leaders in innovation, entrepreneurship, non-profit, co-vocational and creative ministry to share their experiences at the Alongside: Ministry Innovation Conference.
The conference was born out of a need to celebrate and explore creative and non-traditional approaches to ministry. The mission of Baylor's Truett Seminary is to equip ministers for service in and alongside Christ's Church, and the Alongside Conference will focus specifically on inspiring, encouraging, and equipping those who have been called to Kingdom-work alongside and beyond the church.
The conference is hosted by Truett's Financial Wellness for Ministry, a program dedicated to helping seminary students and graduates to make healthy and sustainable financial decisions, and is funded through the Economic Challenges Facing Future Ministers Lilly Endowment grant awarded to Truett Seminary.
The Alongside Conference begins at 1:00pm on Friday with a keynote presentation from Shannon Hopkins, the Founder and Creative Director of Matryoshka Haus. The Matryoshka Haus is a collective of entrepreneurs, freelancers, creatives, and friends all working to see hope, justice, and restoration transform our world. An extreme networker and social entrepreneur, Shannon lives in East London but is a Texas native. Her passion for community and individual transformation has launched or influenced the formation of 15 campaigns, projects, and organizations.
On Friday night at 6:00pm, Jeremy Courtney, a graduate of Baylor's Truett Seminary and founder/CEO of Preemptive Love, will discuss how he created a leading non-profit dedicated to providing emergency relief to war-torn countries and staying to support small business start-ups. Jeremy is the author of a new book called Love Anyway, and he speaks globally on the integration of activism, spirituality, leadership, and service. His work has been covered by CNN, the BBC, Al-Jazeera, and the New York Times. He lives in Iraq with his family.
In addition, several notable Wacoans will share how they founded their own innovative nonprofits and organizations dedicated to helping the marginalized and those in need. Presenters include Emily Mills, founder and Chief Ideation Officer of Jesus Said Love, and Kent McKeever, Managing Attorney Partner of Greater Waco Legal Services.
Other local leaders presenting at the conference include Ahmad Washington, Lead Advisor to the President of the Methodist Children's Home, CEO of MovementUP, and Worship Arts Director for the Hip Hop Worship Service at FUMC Waco and Kerry Burkley, Pastor of Greater Ebenezer Baptist Church of Waco and Children's Advocacy Center Program Director of the Advocacy Center for Crime Victims and Children.
The Saturday portion of the Alongside Conference will feature practitioners in the areas of co-vocational and bi-vocational ministry, entrepreneurship, non-profits, church planting, and supplemental income or side hustles. Interviews between practitioners and experts in these areas will occur in the style of Guy Raz's popular podcast, "How I Built This."provided throughout the conference by Ryan Richardson, Director of Worship & Chapel in the
Registration is open to the public and free unless you would like to include meals with your registration. To register or learn more, visit baylor.edu/truett/alongside.
---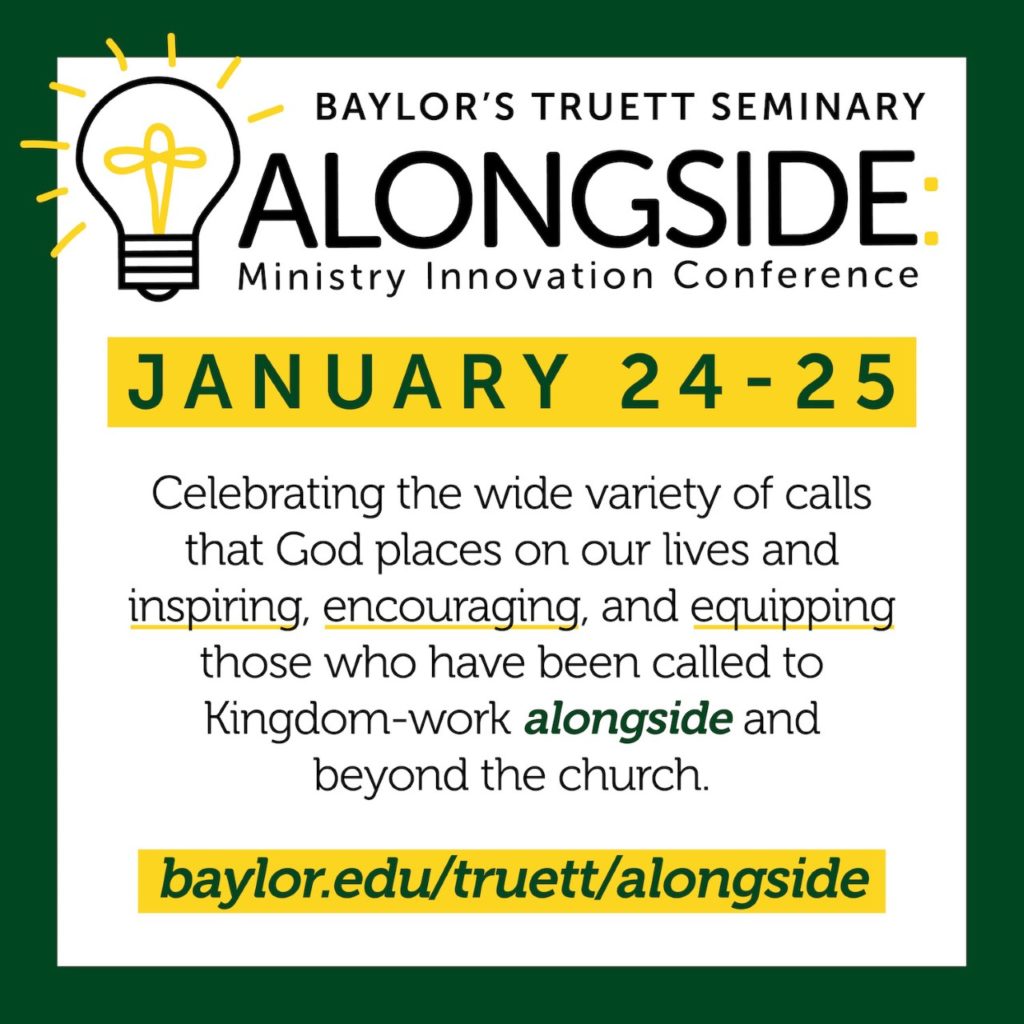 ---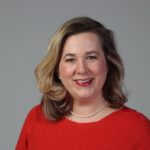 Jo Ann Sharkey Reinowski is a native of Houston, Texas but who has lived in Waco for nearly nineteen years. Jo Ann enjoys working with students and she spends her days at Truett Seminary at Baylor University where she serves as the Director of Academic Services. Jo Ann is married to Brian Reinowski, a financial advisor, and they have one daughter.
The Act Locally Waco blog publishes posts with a connection to these aspirations for Waco. If you are interested in writing for the Act Locally Waco Blog, please email a[email protected]for more information.