Life with an Electric Vehicle (EV) – The first 90 days
By Teresa Porter
My friend slowly walked around the car, eyeing both it and me quizzically. I opened the hood and the charging port covers. He stopped and stared, looking confused. He looked up at me, a concerned look on his face. "Why?"
Curiosity finally got the best of me. After a decade of reading about electric cars, I finally bought one.
The purchase was almost impulsive. I chose the 2016 Nissan Leaf as my first-ever electric car for several reasons. There's a dealership in town, they have a good reputation, and they're really cheap. The previous owner, a leasee, drove her gently and took good care of her. I was looking for something newer, but wasn't really thinking about electric. I looked at a couple of websites for a minute and there she was, third car on the page of unfiltered results. She sparked my interest, then sparked joy in my heart. I did fifteen minutes of research and signed the contract. A week later she was in my driveway and the keys were in my hand.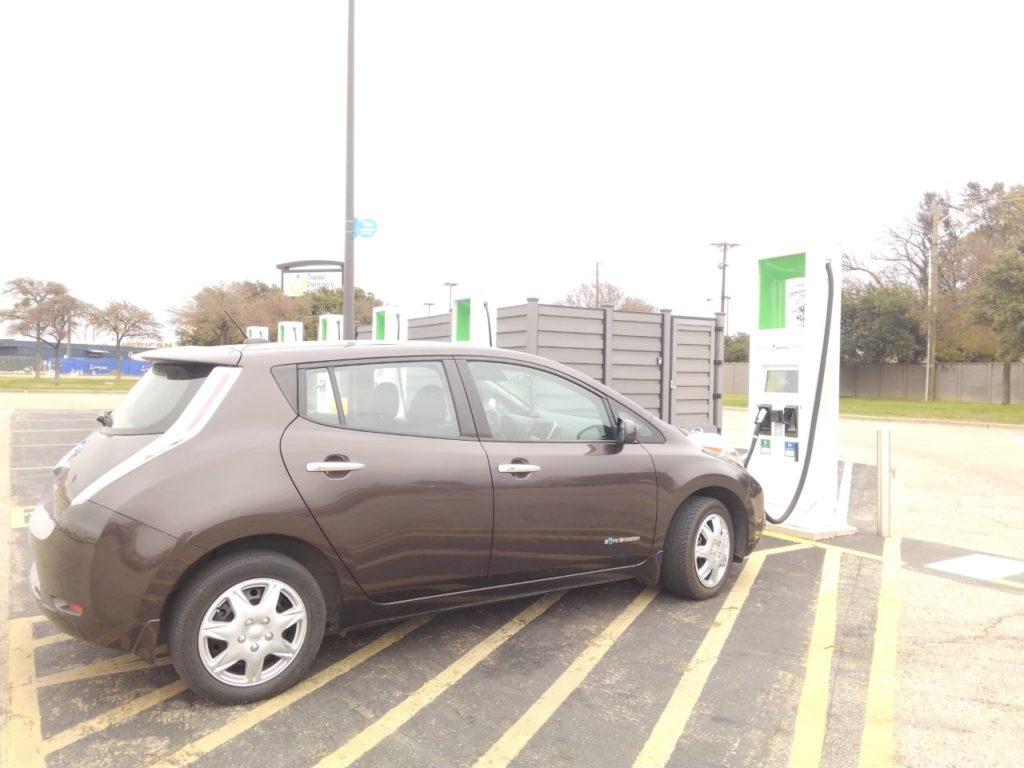 I fell head-over-heels in love with my Tokimeki the first time I drove her. Yes, I named my Leaf. Tokimeki is a Japanese noun that means "spark of joy". (You may be more familiar with the verb form, Tokimeku, meaning "sparking joy", as used by Marie Kondo.) My love for her grows stronger every day, and my road rage has nearly completely vanished. I do have an occasional bout of "range anxiety", but it's part of the learning curve.
I learned a lot in the first 90 days, and I've encountered a lot of people with misconceptions. I'd like to clear some of that up. Here are some of the most common comments I've heard and my responses:
They're oversized golf carts. No. Golf carts don't usually 0-60 in less than 10 seconds.
Electric cars use gasoline. No. Hybrids use gasoline, not electric cars.
They're expensive to maintain. No. Regenerative braking saves wear on the braking system, there's no oil filter or crankcase oil, there's no exhaust system (no catalytic converter, no muffler, no pipes, etc). No spark plugs, etc. The maintenance manual for this car is so thin it's practically a brochure.
There's nowhere to recharge. Okay, you got me there. Mclennan county is seriously lacking in public EVSE (Electric Vehicle Supply Equipment) infrastructure, especially if you don't own a Tesla. It's a bit of a surprise, considering the push for tourism. Many local apartment complexes aren't EV-ready, and workplace charging is non-existent. I know, the struggle is real, especially if you drive a lot like I do. If I were a normal person who only drove an average of 60 miles a week, I would only need to use my Level 1 charger overnight once a week. What if I lived in an apartment, and was unable to run a charging cord out my window? I would have to find time to go to one of the dealerships for a few hours every week or rely on the Level 3 charging station at the Bellmead Walmart.
You can't go very far. Well… you're right. I can't go very far – I have a small battery and a lead foot. Technology has improved significantly in the past three years and the range of the newer models is at least triple what I'm capable of. The range is largely a guess by the computer and will increase or decrease depending on how fast you're going, how heavy your foot is, and how many hills you're climbing. In a way, it encourages safe driving habits. Hard acceleration, high speeds, and sudden braking significantly decrease your range. Gentle acceleration and slow deceleration uses less energy and provides more regenerative power back to the battery.
Your car is powered by coal. No. Well, maybe a little. I know that Oncor uses fossil fuels to power the distribution stations. I know that renewable sources and non-renewable sources travel through the same power lines. I know that even though I've chosen a "clean" provider, it still gets "dirty" on the way to my house. I also know there's a lot more renewable energy on the grid than there used to be, and the trend will continue as consumers continue to increase their demand for cleaner energy.
Dealerships don't stock them. Yeah, and they are very rarely advertised. I've talked to several salesmen at some of the local dealerships. Some of them swear they don't sell, others admit they can't keep them in stock. On a recent visit to a non-Nissan dealership, I told the salesman I wanted to trade one of my older gasoline cars for an electric car. He said, "You don't want an electric car." He couldn't change my mind, and he wouldn't change his. He talked his way out of the sale. Jeez. No wonder those internet sites are becoming more popular.
They're too expensive. Nope. The newer models are becoming more competitively priced, and when you factor in the federal tax credit still available for some manufacturers, they're cheaper. There's also a good used market right now, with gently driven 2 or 3 year-old cars at very reasonable prices. Don't just look at the price tag, take the time to do the math and calculate the actual cost of ownership. New EVs are eligible for the tax credit but used EVs are not. New EVs are also eligible for a $2,500 rebate through the TCEQ Light-Duty Motor Vehicle Purchase or Lease Incentive program. (There are a limited number of rebates that will be awarded first-come, first serve.) You're not buying gasoline anymore. No oil change is required at 3,000 miles. No tune-ups, no engine air filter, no belts, tensioners, idler pulleys. Your electric bill will go up a few dollars, some owners see an increase of as much as $35 in their monthly bill. I was spending an average of $80 a month on gasoline, now I spend less than $20 a month for charging and still drive the same number of miles.
EVs will kill the automotive industry. No. I'm sure 100 years ago when people were still driving horse-drawn buggies, a similar argument was made by carriage makers. The carriage makers that evolved with the advancing technology stayed in business while those that resisted went bankrupt.
I don't like the new body styles. I prefer the classics. I agree. Conversions are very sexy. It's not as cheap as buying a new Tesla, but it can be done. Companies such as EV West, Electrified Garage, and Moment Motors are just a couple of experts in the field. Check out Youtube for videos of ICE to EV conversions.
---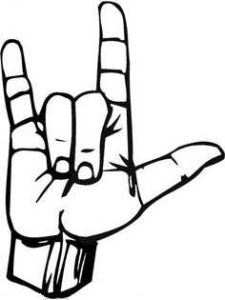 Teresa Porter is a lifelong gearhead with a go-fast fetish. She is the President of the newly-formed Heart of Texas Electric Auto Association. Membership is open to all EV enthusiasts and advocates (not just owners). Email [email protected] or follow Twitter @hot_eaa or join our Facebook group for updates and information.
The Act Locally Waco blog publishes posts with a connection to these aspirations for Waco. If you are interested in writing for the Act Locally Waco Blog, please email [email protected] for more information.
(Visited 203 times, 1 visits today)