Notes from the Waco Family & Faith International Film Festival
By Andie Chilson
The inaugural Waco Family & Faith International Film Festival took place from Feb. 6-8. The festival provided a forum for artists and directors who work at the intersection of faith, family and contemporary filmmaking. The mission statement of the festival, "dedicated to empowering the creative spirit, serving with heart and celebrating all" shone through in the winning films at the festival.
The festival showcased films rooted in family and faith while also giving a voice to a breadth of ideas and diversity of backgrounds. Among the winning films were Bending in the Wind (Grand Jury Prize for Best Short Film (USA)), Nasser Goes to Space (Grand Jury Prize For Best Short Film (International)) and Be the Light (Grand Jury Prize for Best Feature Film (USA/International)). The festival screened over 60 films at 11 different locations at Baylor University, local churches and the Waco Hippodrome Theatre.
The Grand Jury Prize for Best Student Film went to student-director Nicole Thompson for her film Blackbird.
"Blackbird is really important to me because it honors my grandmother," Thompson said. "I wanted to make a film that showcases the everyday people … that also have a dream," Thompson continued.
Filmmakers like Thompson were drawn to the festival for its unique emphasis on faith and family values. These values were reflected in the "Soul Sessions" that followed the screenings. The "Soul Sessions" gave audience members a chance to discuss the themes of faith and spirituality in the films. Topics discussed during these sessions included overcoming fear and doubt and the concept of eternal love.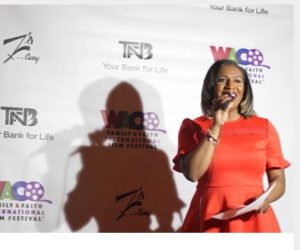 Dr. Tyrha Lindsey-Warren, the festival's founder, said she was elated by the response from the filmmakers as well as Waco locals. (Side note: Act Locally Waco will be interviewing Dr. Lindsey-Warren on the Act Locally Waco podcast about the festival and her work in Waco – stay tuned!)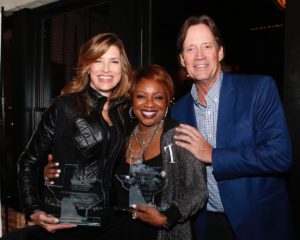 The festival also honored its "Champion Award" recipients. The Champion Award recognizes artists and organizations who exemplify innovative, against-the-grain thinking in the film, television, performing arts and entertainment industries. Recipients of the Champion Award included President of TFNB Bank, David Littlewood, celebrity chef and best-selling author, Gina Neely, film producer, radio host, author and model, Sam Sorbo and her husband, actor and director, Kevin Sorbo,
---
The second annual Waco Family & Faith International Film Festival will take place on Feb. 4-6, 2021. For more information, visit https://www.wacofamilyandfaithfilmfestival.com/. See you there!
---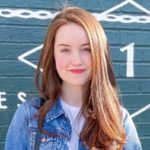 Andie Chilson is a senior at Baylor University studying journalism and creative writing. She is originally from Houston, but Waco has quickly come to feel like a second home to her. Andie enjoys writing and digital content creation as a way to express her creativity and help people spread their message. In her free time, you can find her reading anything by Brené Brown, doing yoga or exploring downtown Waco. Andie is so excited to be working as part of the Act Locally Waco team this semester!
The Act Locally Waco blog publishes posts with a connection to these aspirations for Waco. If you are interested in writing for the Act Locally Waco Blog, please email [email protected] for more information.