New to Waco: Neighbors and Leaders
What does it feel like to be new to Waco?  What would a new person notice about our town?  What's it like to try to find your place in our community?  Ferrell Foster is moving to Waco from Georgetown to become a part of the Prosper Waco team.  In this blog series he will share some of his experiences as a Waco newbie.  What will we see when we look at Waco through his fresh eyes?  Read along to find out!  To see all the posts in this series, click here: New to Waco. – ALW
By Ferrell Foster
Boxes and totes line the foyer. Bookshelves stand empty. One week before moving day and everything is chaotic in the Foster household. Those boxes, totes, and bookshelves do not know they will soon be traveling to the Heart of Texas — Waco.
Moving is always disruptive, and this one is happening during a pandemic. I wonder if our new neighbors will be glad to see us. I do not expect them to bring over cookies, but maybe we can wave from a safe distance.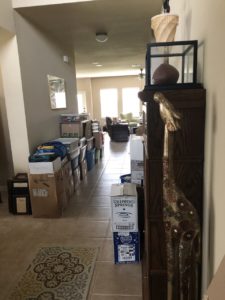 Act Locally Waco is letting me share a little of what it's like for one family to move to Waco. We move out of our Georgetown home on April 1 (we must be fools), sign the papers on April 2, and move into our Waco home on April 3. All things in the Foster house are pointing to those three days.
But there is a dark cloud hovering above us like a tornado-ripe storm — COVID-19. You keep your eyes on it; it would be dangerous to not do so. It's swirling; the color is ominous; it threatens here and there. And you wonder if it's going to bring a disaster.
We've been told that title and moving companies are providing essential services. They surely are essential to us, but we do not want to be too self-centered.
My biggest fear: the title company in Georgetown is open and we close on selling our current home but then get to Waco and we cannot close on our new one. Yikes! I hope my friends in Waco like my family and me enough to house us.
That's just fear working in my head. Faith keeps us moving — no pun intended.
Since early February, I've been working in Waco and commuting the 70 miles along I-35. That is until we non-essentials needed to work from home.
I've been in and through Waco many times, but I have discovered so much more about the city the past few weeks. Like, the best small bookstore around — Fabled — and there is nothing more essential to making a town my home than a bookstore. I've been praying for them during this mess; they simply must survive.
My wife did most of the house hunting. I got called in for only the most promising possibilities. But even in those few visits the drives took me here and there in Waco. There is a lot more to this town than I-35 travelers or silo visitors ever discover.
I still recall some of the houses we visited. There's the one with the beautiful, old live oak in the backyard. I so wanted to buy that house so I could climb that tree like the ones I did as a kid. I probably would have fallen to my death, so it may be good that we didn't go for that one.
Then there was the really funky house that I loved because it was different and interesting. Only problem: The second-floor master bedroom looked over into a unkempt (and I'm being kind) backyard behind the house. We didn't think a 20-feet-tall privacy fence would work.
And probably our favorite house sat behind a warehouse with giant, loud fans sucking the air out of the neighborhood. Put that house somewhere else, and it would have been ours. Every house search leaves you with at least one memory of what might have been.
I share this about house hunting to illustrate an important point about good communities — we are never alone. Trese and I moved from the country to Georgetown almost six years ago. We had to re-learn what it meant to be a good neighbor because in the country we could pretty much do as we pleased. Not so in town.
I suspect some people in this rooted yet emerging city would just as soon people like me stay away. They liked the "old" Waco. I suspect I would have liked the old Waco, as well. But there is no reason we cannot like the "new" Waco just as much.
Cities change by growing or declining; they do not simply remain the same. Most of us want to be part of where good things are happening, where we can have jobs and friends and sports and theater and parks and libraries and on and on.
A growing city can provide such a healthy environment for its residents and businesses, but it is also possible to have growth that is unbridled and destructive to the common good. What I have seen in my first weeks of work in Waco is that this city and county have the kind of leaders who want the best kind of growth and the best kind of environment for nurturing our lives, our families, and our friends.
COVID-19 will pass. It will forever change some of the ways we do things, but the leaders of this city and county have shown that they really do care about making Waco the best it can be, not just another city where the humanity of people gets lost in the mechanisms of government and commerce. It must be worked for; I hope to work with my new neighbors.
By the way, I'm not a Baylor alum, but I learned some time ago to Sic'em Bears.
---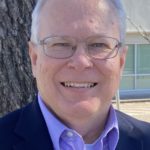 Ferrell Foster is content specialist for care and communications at Prosper Waco. He and his wife, Trese, have five adult children and five grandchildren. He is a native Texan, having grown up in Dallas.
The Act Locally Waco blog publishes posts with a connection to these aspirations for Waco. If you are interested in writing for the Act Locally Waco Blog, please email [email protected] for more information.
(Visited 158 times, 1 visits today)