Top Five Recommendations for Businesses to get through the COVID -19 Crisis
By Alfred Solano, President and CEO of the Cen-Tex Hispanic Chamber of Commerce
1. Lead by example. You as a business owner /Leader/Entrepreneur are where you are for lots of reasons and people are looking to you for guidance. Be the example by practicing the recommended and ordered current new normal guidelines, social distancing, the new Art of handwashing, protective masks… We all want folks to shop with us, and now more than ever shopping local matters.  Find local online resellers for the products you need when you can.
2. Ask for Assistance. Get educated about the SBA backed Disaster Loans, the current Unemployment rules and opportunities by engaging the local professional community of attorneys, healthcare professionals, CPA's, bookkeepers, Insurance professionals, bankers, credit unions, and IT pros. We all have access to business support available through Startup Waco, the Chambers of Commerce (10 in McLennan county), Heart of Texas Workforce Solutions, McLennan Small Business Development Center, United Way, Prosper Waco, and the Small Business Administration.
3. Be patient. I heard someone say today that this may be the most difficult thing for an entrepreneur to do because by nature they move at a fast pace and don't have time to waste. However, these are unprecedented times, and the rulebook and guidelines are fluid and sometimes changing from one day to the next. Likely you will be asked to resubmit information, or for additional information, and deadlines will not be met. My advice is hang in there, stay the course, and do whatever you do to calm yourself – yoga, meditate, run, martial arts, read – and then keep going.
4. Keep great Records. The financial resources offered from recently adopted legislation and other existing resources have requirements that will be reviewed when we get through this situation. If you have a system and have always kept great documentation, then keep doing that.  If you have not, then start now.  This is the perfect time to get a process that works for your business. Having easily accessible records of your financials will pay dividend in the future.
5. Be kind to yourself. Business is absolutely upside down for a lot of folks. The fear of dealing with the Coronavirus disease and loss of work is real. It is also true that in times of great struggle and pressure our senses and abilities are heightened so that we can meet the challenges that exist. So, do what you can everyday and then stop. Close your office door, kitchen table office, laptop, closet, or phone, whatever is now your "Work space." Then rest or go for a walk, bike ride, a virtual exercise class, lift weights, call you Mom, siblings, children and live the life that you work so hard for every day. I think that there has never been a better time to close down the home kitchen and get some delivery or take-out from that place "You have always wanted to try." We are going to get through this and no doubt some things will be changed in a bad way, but I am confident that there will be lessons learned and memories made that when we look back at this current reality it will be a (template/mold/turning point) for growing healthy, mobile, and creative commerce.  Be Well!
---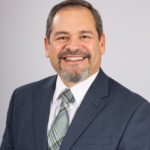 Alfred Solano was raised in Waco and is a graduate of Texas State Technical College. He is the President and CEO of the Cen-Tex Hispanic Chamber of Commerce since June of 2018. His community activities include currently serving as a board member of Act Locally Waco, the Family Health Center, Hillcrest Health System, Inc., MCC Foundation, StartUp Waco, and Vice Chairman of Prosper Waco.  After 35 years of working in the business community, Alfred enjoys bringing his experiences and various partnerships and relationships to the membership and community that the Hispanic Chamber works to serve. Rachel his wife can be found around town enjoying all the coolness that is Waco. Alfred and Rachel are very proud of his Daughter Elena who works as a Psychotherapist and lives in Austin. Contact information: 254 754-7111 · [email protected] · www.wacohispanicchamber.com.