A Treatise on Stimulus Checks
By Travis Cheatham
Possibly my most annoying quality to people (this is a self-reflection), is that I use the word 'caveat' and 'preface' way too much.   I rarely am able to tell a story or give a basic thought, without saying, "One caveat, though" or "Let me preface that."  I panic at the thought of being misunderstood and strongly believe that context matters.  I completely relate to Chidi from The Good Place in questioning my every move and the implications of my actions.  So, for me, the most growth comes from having Eleanors (also from The Good Place)come into my life to challenge me and introduce me to new modes of thinking.
So, as expected, let me now provide an important preface to a discussion on stimulus checks.  I'll start by saying that if you are one of the many people who have been critically affected by COVID-19, whether that means a loss of your job, an inability to work due to a lack of childcare/schooling, a pay cut from your job, new financial burdens as you directly care for family and friends etc. the rest of this blog entry is not for you.  That's not to say that you can't read the rest, but please know this is a fairly niche target audience that I hope will consider what I have to say.
Let me narrow the field a bit further.
For most of my adult life, I've lived paycheck to paycheck. I still have enough student loans to make me queasy. I check my bank account regularly before getting groceries or placing an order to make sure I don't go into the red. Right now, I've actually been putting off several cheap home repairs because I'm waiting for my next paycheck. My wife, Amy, and I split paying bills and she has often been the bigger "breadwinner" in our marriage.
Currently, we both work in public schools, which is not a way anyone got rich, but it has at least provided stability. For once in my life, we both have some money in savings and generally no credit card debt. All that to say, if you do not really have any form of savings, you were struggling even before we knew the term COVID-19, or the stability of your job is very uncertain, I think it's fair to say that this blog entry is not really for you either.
For those who are so very blessed to remain in this conversation, I humbly suggest this – the stimulus checks were not made for us. These unprecedented funds were granted for the vast numbers of people and businesses who are in crisis. I know we all have debt, things we've put off, and things we've been saving for. For me, ultimately, I feel like this is a gift that isn't really mine. I know that for many, the stimulus check will be a drop in the bucket and that there will be definite gaps that leave many people in need behind. So what am I proposing? That those of us who are fine without our stimulus checks find some way to donate them to those of us who are not fine.
Before the checks are released, I want to issue this request:
Regardless of your spiritual tradition, I encourage you to ponder 2 Corinthians 9:6-7, "Now this I say, he who sows sparingly will also reap sparingly, and he who sows bountifully will also reap bountifully. Each one must do just as he has purposed in his heart, not grudgingly or under compulsion, for God loves a cheerful giver." Even aside from this unusual time, I think one of the greatest joys of donating is finding an organization, business, or cause that speaks to you and that allows you to be a cheerful giver.
Discuss the best use of these funds with your family/spouse. You are a team and you need to be on the same page. This is not an everyday occurrence and making decisions like these together strengthens relationships. Amy and I are still deciding what is best for us as a family.
Think about those around you who are being affected the most. Is there someone in your life that you are uniquely positioned to help? Could that help be done anonymously? Could it be indirect, like contracting them for services?
Consider organizations/causes that you are passionate about and that have a proven history of managing funds well and getting resources to the people who need it.
Regardless of where you land on this topic, support local restaurants and businesses however you can. Get take-out meals, buy gift cards, and see how they are doing.
Regarding the greater Waco community, there is no shortage of worthy causes and nonprofits. In addition, there are many conversations going on right now with organizations like Prosper Waco, Waco Foundation, Cooper Foundation, Rapoport Foundation, Grassroots Community Development, United Way and others about the most effective way to gather, administrate, and distribute funds. One of the results of these conversations is a new website called Waco Working Together. In addition to these efforts, I wanted to specifically suggest two organizations:
Caritas – They have consistently been Waco's go-to place for urgent assistance with food, clothing, household items, utility assistance, prescription medication assistance, rent or mortgage assistance.
Waco Immigrants Alliance (WIA) – Probably the largest section of our labor force who are 1) directly impacted by COVID-19 AND 2) will not receive stimulus checks are immigrants.  Think about the number of staff in restaurants, hotels, agriculture, construction etc.  WIA can help families that are particularly at risk of becoming homeless, falling victim to predatory lending, and other exploitative activities including notarios who do not properly represent them in their immigration cases.
Finally, for anyone reading this, know that I'm not proposing this is an all or nothing or one-size-fits-all concept. Any donation is meaningful, so consider what you can do.
---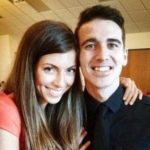 Travis Cheatham has worked with local schools and nonprofits for the past 6 years. In 2019, he was honored as one of the Greater Waco Chamber's 40 Under 40 finalists. Travis is the current chair of the Mentor Waco Coalition (one of Prosper Waco's working groups). Travis is also the Chef/Owner of Cuppa, Waco, TX a catering and food consulting business. Travis is a '06 Baylor grad who loves this community and loves to travel with his wife, Amy, whenever possible.
(Visited 791 times, 1 visits today)