Waco Working Together Website Gearing up to Share Vital Community Information
By Ferrell Foster and Emily Hunt-Hinojosa
Prosper Waco began using the phrase "Waco Working Together" before the tragedy of COVID-19 struck. The pandemic has shown just how important and possible it is for the people and organizations of Waco to work together. It has been great to see how the community has worked together to respond.
In light of the challenges, we are extending our phrase a little — Waco Working Together for a new normal. There is no going back; all aspects of the Greater Waco community are working together to create a new normal, and we think it can even be better than before.
By working together for the common good we do more than rebuild what was going well; we can bring new health and wellbeing to parts of our community that were struggling before the pandemic began.
To aid this collaboration, Prosper Waco has launched a new website — WacoWorkingTogether.org/covid. Check it out, but this is only the beginning.
In the next few weeks, with needed funding, we will move to phase two, which will utilize a web platform called RoundTable, from the Thriving Cities Group. On this platform, Prosper Waco and Thriving Cities Group are building a unique tool specifically designed for Waco. Roundtable supports an interactive map that connects stories with data for a more contextual understanding of our community. By leveraging a common data platform, we can develop a more holistic perspective of Greater Waco.
Key features of Roundtable are:
Display of quantitative indicators across the Waco/McLennan County region searchable by various geographic levels (neighborhood, Zip codes, city, county, etc.). This feature enables everyone equal access to relevant data about our community (population demographics information, as well as data related to education, health, income, employment, and a variety of other topics) to enrich our understanding on issues, pipelines, and opportunities.
A profile system whereby local organizations and groups can input and update their own information. This will enable quick and direct input of information in a changing environment.
A map of the various assets and resources across our community that bring us together
Thriving Cities uses the phrase "human ecology" to speak of how a community works. Just as a biological ecology involves interacting of varied species, a human ecology refers to the interacting of the individuals and organizations in a community. Biological and human ecologies can promote thriving life or hinder it.
The goal of WacoWorkingTogether.org is to help us all see Waco as a human ecology that helps Greater Waco thrive. It will do this, in part, by building a store of information in one place previously unavailable in Waco. Prosper Waco will analyze the data and the information entered by the varied organizations to help all of us to understand our community better and to work more effectively together.
Thriving Cities Group likes to say that a Community IQ exists in every city, but it's just not together in one place. WacoWorkingTogether.org, powered by the Roundtable platform, will bring the Community IQ of Greater Waco together in one place.
---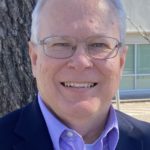 Ferrell Foster is content specialist for care and communications at Prosper Waco. He holds a doctorate in ministry, in which he focused on justice issues. He has been a professional ethicist, minister, and communicator.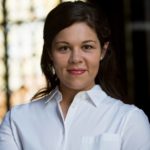 Emily Hunt-Hinojosa is director of research and community impact at Prosper Waco. Hunt-Hinojosa holds an Associate Fellowship at the Institute for Advanced Studies in Culture, where she was employed prior to joining Prosper Waco. She holds a master's degree and doctorate in sociology from Baylor University.
(Visited 248 times, 1 visits today)