Despite difficult times – Lots of great memories from Spring 2020 at MCC!
By Phillip Ericksen
Life has been tough lately. We stay in our residences as much as possible, all while trying to help our neighbors in need, health professionals on the front lines, local businesses that need our support, and those who simply need our friendship.
At McLennan Community College, a major transition was underway in March as courses were moved online. We are extremely proud of students, faculty, and staff who have made this possible.
In these difficult times, it might be nice to remember some of the success stories MCC has seen recently, from special events we celebrated, to honors we've received. We hope to resume these special moments once it is safe to do so.
Jan. 22 – At the start of each semester, the Vendor Fair attracts organizations from around McLennan County to visit campus, set up booths, and meet our students. The connections made at Vendor Fair expose students to on- and off-campus resources and organizations that assist students.
Feb. 20 – Grammy Award-winning music producer SymbolycOne returned to MCC – his alma mater – to discuss his craft with students. He received an Associate of Applied Science degree in Audio Engineering in 1997, and is now one of the top music producers in the industry, working with legends such as Madonna, Gladys Knight, Beyonce, Kanye West, and many more.
Feb. 26 – Texas Higher Education Commissioner Harrison Keller visited campus for important discussions with MCC leadership. They spoke about the future of education and innovation in Texas, and how community colleges play a role in educating our state.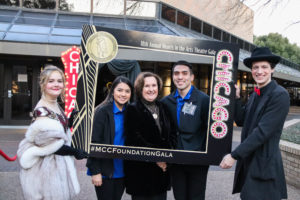 Feb. 27 – The 18th Annual Hearts in the Arts Theatre Gala hosted by the MCC Foundation was highlighted by a student production of "Chicago" at the Ball Performing Arts Center. Many community leaders attended this special event, which benefits student scholarship funds and expands access to higher education in McLennan County.
April 2 – MCC donates emergency supplies and loans equipment to local health care professionals treating patients of COVID-19. Four ventilators, 10 hospital beds, and boxes of masks, gloves, and gowns were delivered to hospitals and clinics as the College supported these essential leaders on the front lines.
April 23 – The Waco Independent School District presented MCC with a Rise Award for Outstanding Community Partners. Partnerships in dual-credit courses, faculty-staff collaborations, and special events were highlighted as President Johnette McKown accepted the award on behalf of the College.
For the entire Spring semester, MCC has encouraged students to participate in the 2020 Census, stay safe through social distancing, and register for summer and fall courses. We are proud to play this role in our community.
---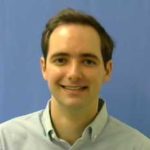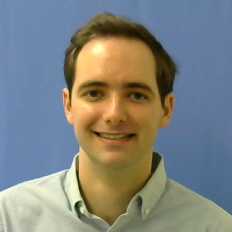 Phillip Ericksen is the marketing and communications specialist at McLennan Community College. For about four years, he was a journalist at the Waco Tribune-Herald covering higher education and local government. He enjoys following the news, reading books and drinking coffee. As a San Antonio native, he is an avid fan of Mexican food and the Spurs basketball team. He holds a bachelor's degree in journalism from Baylor University. He can be reached at [email protected].
The Act Locally Waco blog publishes posts with a connection to these aspirations for Waco. If you are interested in writing for the Act Locally Waco Blog, please email [email protected] for more information.
---