Resourceful Food and Cooking Tips for You During COVID-19
By Lindsey Breunig-Rodriguez
Due to the continued spread of COVID-19 and the challenges it poses to communities across Texas and around the world, Texas A&M AgriLife Extension has suspended all face-to-face events through at least May 20th. We cannot meet face-to-face for programs, but remain committed to providing research-backed information to help individuals navigate the challenges this virus brings. For information on resources, ideas, and programs for yourself and family visit Texas A&M AgriLife's HUB. Rather than highlighting a specific fruit or vegetable, this month our Better Living for Texans post will focus on ways to save money and reduce grocery store trips.
Many of us, myself included, are continuing to try and minimize our trips outside the home. Reducing trips to the store is actually a great tactic to save money! Fewer trips reduce our chances of buying products we do not need. How often do we go for one item but walk out with four or five items instead? This can throw off our food budget and increase our chances of opting for items that may not be nutritionally better. To avoid extra trips to the store, start by making a list and create a food budget to help you stick to buying only the items you need.
However, what do we do when we realize we are missing an ingredient? If anyone is like me, sometimes I get the "kitchen freeze" and do not have a back up plan when an ingredient is missing. To help in preventing the "kitchen freeze" below is an ingredient substitution list for when we find ourselves missing an ingredient. Knowing these ingredient substitutions will eliminate the need for extra grocery store trips AND help us save money by eliminating extra purchases.
A second tip that not only saves money but also time is how you organize your pantry, fridge, and freezer. Maintaining organization in those areas will also make menu planning easier as you can see all the items available to you. Shop your pantry first before heading to the grocery store! Some tips for organizing these areas are:
Place similar items together – This will help in creating substitutions for a recipe. For example: a recipe calls for noodles and you are out, you may have rice that can be substituted in for a similar flavor. Generally, a good rule of thumb is to group items by the major food groups. This goes for in the pantry, fridge, and freezer. (There may be some exceptions because of food safety, if you have questions about a specific item check https://www.foodsafety.gov/) Some other groups are:

Cans together (group canned beans, meats, and veggies together)
Spices/seasonings & herbs
Baking/grains together (flour, rice, lentils, pasta, etc.)
Premade items (sauces, soups, salsas, etc.)
Use the first in/first out method – If you purchase an item you already had, place it behind the item in your pantry. This helps you use items that are closer to their expiration date, sooner.
We hope you are staying healthy and safe during this historic time. You may have extra time at home, or you may be working extra to keep our community safe and running. No matter who you are, creating recipes that produce leftovers is yet another way to save time and money. Making recipes that are also great leftovers is handy and reduces the time spent in the kitchen too. Therefore, please enjoy some cook once and eat twice recipes!
---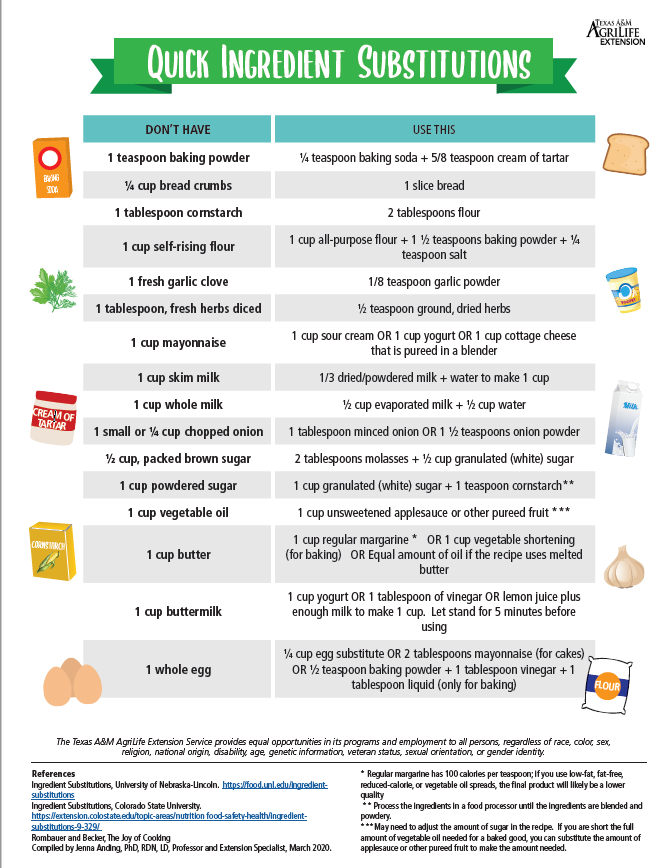 ---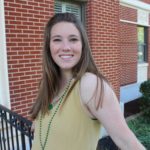 Lindsey Breunig-Rodriguez is an Extension Agent for the Better Living for Texans program with the Texas A&M AgriLife Extension Service. She is originally from Grapevine, TX but now calls Waco home. A graduate from Baylor University, she loves to venture out to Cameron Park, visit the local Farmers Market, and try out the awesome eateries in Waco. If you see her and hear a loud bark, that's her pup Lucy Ann just saying hello.
The Act Locally Waco blog publishes posts with a connection to these aspirations for Waco. If you are interested in writing for the Act Locally Waco Blog, please email [email protected] for more information.