Celebrating The Nonprofit Sector-Essential to Community Recovery
By Barbara Mosacchio
This is a proud time to be part of the United Way network, and to be leading United Way of Waco-McLennan County. The United Way system has been designed to consistently support and increase the capacity of nonprofits by ensuring they have the tools and resources needed to generate impact. Across our system at United Way Worldwide (UWW), advocating on behalf of the nonprofit sector has always been part of our DNA, but never more so than in times of crisis like we are experiencing today.
Under the umbrella of UWW, community-based United Ways have played a central role in ensuring nonprofits have equal access to advocacy and philanthropic support. UWW was recently on Capitol Hill with other national nonprofit leaders to promote significant support for our sector via the Cares Act. The culmination of this work has led to the nonprofit sector's eligibility to access the SBA loan program, in addition to an increase in funding for FEMA's Emergency Food and Shelter program. Alongside these efforts happening in Washington, D.C., United Ways across the country continue to secure corporate giving for the relief and recovery of individuals and families impacted by COVID-19. Our global network has successfully raised millions of dollars—some of which have made their way into McLennan County.
The focus of United Ways to support the nonprofit sector stems from two fundamental ideals. The first is the knowledge that on any given day, it is our nonprofit sector who does the heavy lifting and cares for those who are most in need. Nonprofits fight hard to ensure equity and inclusion through programming and supports for our children, families, and individuals.
The second reason is that in times of crisis like this, we see how quickly the nonprofit sector responds to the challenge. Since my arrival in Waco, I have been taken with the generosity of this community and the true collective will of all who support and engage with the important work our nonprofits do every day. Even in the best of circumstances, the work they do is hard and the challenges are great. Our finest nonprofit organizations balance multiple needs and donor expectations to assure their services are responsive and relevant while also bringing heart, soul, compassion, and empathy to their work.
As we are seeing this new crisis unfold all around us today, the increase in need was almost instantaneous. Nonprofits are being asked daily to adjust the way in which they deliver service, and on many levels, to whom. And these organizations are delivering this service with dedication and unwavering commitment. What we are coming to understand is that while there is a very significant and specific need for services today, we also know that if our community is going to fully recover, we will need a strong and vibrant nonprofit ecosystem to address emerging and longer-term needs. As unemployment soars, as mental and physical health continue to be tested, as children are out of school paired with a lack of childcare options, and as communities' grapple with the effects of COVID-19, it is our nonprofits who will be called upon to provide the critical support our communities need.
The challenges we are facing globally are almost beyond comprehension. None of us, I think, could ever fathom how hard and heartbreaking life would get for so many, so quickly. Yet, in each crisis there is often resilience and passion. While we have grieved for lives lost and families experiencing pain, we have also rejoiced and celebrated the truly outstanding heroes in our current story, which includes not only our nonprofit leaders, but also our doctors, nurses, teachers, working parents who are home schooling, and our city and county leaders.
Today, I am asking you to join United Way in celebrating, honoring, thanking, and supporting the nonprofit leaders and staff who are on the front lines doing the heavy lifting to uplift our community and give us all hope.
---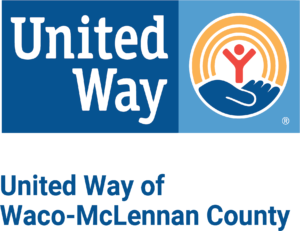 Barbara Mosacchio has been the CEO of United Way of Waco-McLennan County since 2017.  She brings to this role significant experience in both nonprofit program leadership and philanthropic leadership having led the YWCA in Dallas, the Atlanta Women's Foundation, and Chicago Youth Centers prior to moving her leadership to Waco, TX.
(Visited 151 times, 1 visits today)