Fruit of the month: Blueberries
By Lindsey Breunig-Rodriguez
As we move into July, we are continuing to highlight a seasonal fruit or vegetable. While many of our traditional summer plans and activities look drastically different, we can count on the heat to still be here. With the rising temperatures, it is important to stay hydrated. Of course, increased water intake will be our first recommendation, but we cannot forget that fruits and vegetables provide us with water, too.
If we asked a child what color water is, they may and hopefully respond with blue – which leads us perfectly into the fruit of the month — blueberries. These BLUE fruits not only provide us with nutrients but also with WATER that our body needs. Blueberries are such a fun fruit; they add a beautiful blue color to your favorite dish like in this Berry Cherry Tart. They also make a fun addition as "eyes" if you're making a silly face on Animal Toast!
Shopping:
When shopping for blueberries, you traditionally will find them in the prepackaged containers. Before placing one in your cart, examine the entire package and look for blueberries that are firm, plump, and a royal blue color with a silvery frost. Berries should be relatively the same size and free of stems and leaves. Avoid packages that contain moldy berries or stains on the containers, which indicate crushed or bruised fruit.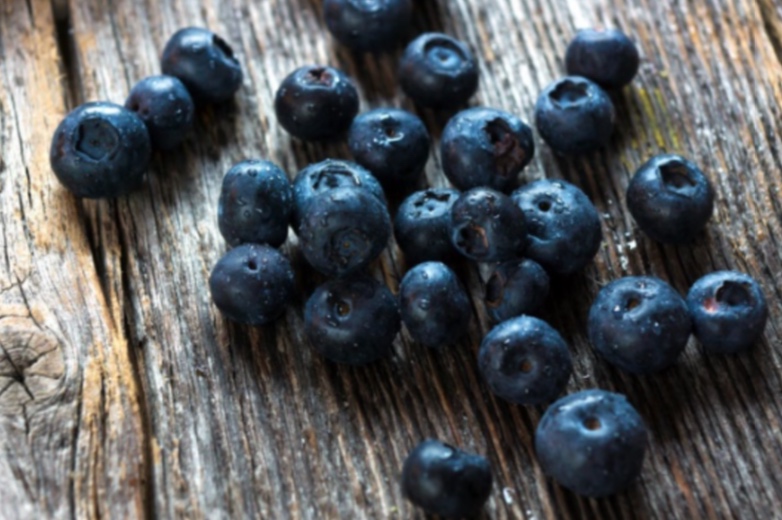 Storage:
Keep unwashed blueberries refrigerated in a container with a lid for up to one week. When blueberries are in season you may find them on sale, and if you find yourself with an abundance of berries, freezing blueberries will help preserve the nutrients and fruit so you and your family can enjoy and save money. Freezing fruit is also a great way to reduce food waste.
For more tips on how to freeze blueberries, watch this video. To freeze, place rinsed blueberries on a paper towel-lined baking sheet in a single layer and freeze for one hour. Place in a container with a lid and freeze for up to nine months.
Use:
Rinse blueberries thoroughly only before preparing. As mentioned earlier you may notice a silvery frost on blueberries, this is a natural preservative that helps to keep the berries fresh. Washing the berries will remove this protective barrier, and the berries will go bad much more quickly. Discard any shriveled or moldy berries. Blueberries can be enjoyed raw or cooked. When baking with frozen berries, do not thaw before using or the juice and color will bleed or leak out. Gently add berries to batter as the last step before baking. Fresh berries will not bleed unless their skin is torn or broken.
Nutrition:
Per USDA dietary guidelines it is recommended we consume 1-2 cups of fruit daily. Fruit may be fresh, canned, frozen, or dried, and may be whole, cut-up, or pureed. It all counts! In general, 1 cup of fruit or 100% fruit juice, or ½ cup of dried fruit can be considered as 1 cup from the Fruit Group.
Blueberries are a great source of Vitamin C, which keeps our immune system strong and helps our bodies heal quickly. Additionally, blueberries are a great source of Vitamin E, which aids in healthy skin and eyes. Lastly, blueberries are high in fiber which will keep us full!
Enjoy:
Blueberries make a delicious nutritional snack that you can enjoy anytime of the day. Check these additional recipes below:
Trying to find the best deal? Always compare the unit price to see the best deal. See the example below, what would you choose?
| | | | |
| --- | --- | --- | --- |
| | | | |
| Fresh Texas Blueberries, 1 PintCost: $3.07 ($0.28/oz) | No Sugar Added Blueberries – FROZEN, 16 ounces Cost: $3.07 ($0.20/oz) | Vegetable & Fruit Pomegranate Blueberry 100% Juice – 46 ouncesRegular: $3.07 (about $0.07/oz) | No Sugar Added Blueberries – FROZEN, 5 pounds Cost: $14.91 ($0.19/oz) |
Texas A&M AgriLife Extension
Due to the continued spread of COVID-19 and the challenges it poses to communities across Texas, Texas A&M AgriLife Extension and many others continue to practice public health recommendations. Whether we are communicating online or face-to-face know that program content will always be research-backed to help individuals navigate decisions for themselves and their families. For information on resources, ideas, and programs for yourself and family visit Texas A&M AgriLife's HUB.
---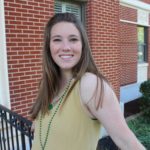 Lindsey Breunig-Rodriguez is an Extension Agent for the Better Living for Texans program with the Texas A&M AgriLife Extension Service. She is originally from Grapevine but now calls Waco home. A graduate from Baylor University, she loves to venture out to Cameron Park, visit the local Farmers Market, and try out the awesome eateries in Waco. If you see her and hear a loud bark, that's her pup Lucy Ann just saying hello.
The Act Locally Waco blog publishes posts with a connection to these aspirations for Waco. If you are interested in writing for the Act Locally Waco Blog, please email [email protected] for more information.
(Visited 212 times, 1 visits today)