By Lindsey Breunig-Rodriguez
It has been several months since I last wrote an article for Act Locally Waco. I am happy to be back and ready to continue featuring different fruits and vegetables each month.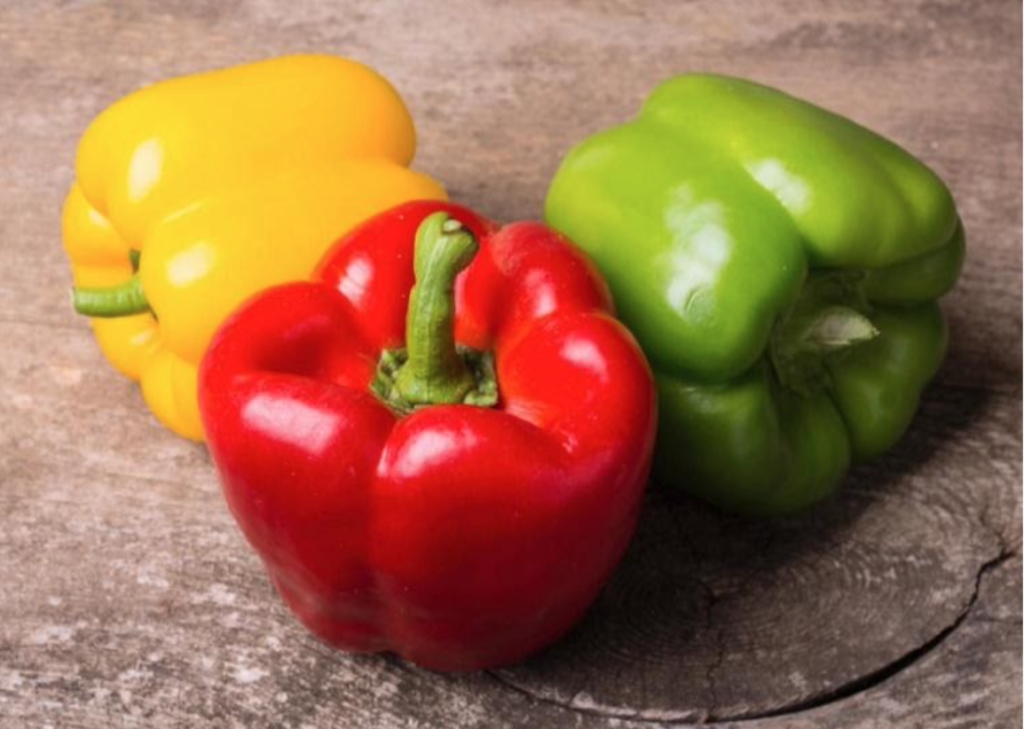 Bell peppers might be one of my favorite vegetables (be warned I will say this for four or five other veggies) due to their versatility, bright colors, and packed flavors. If you enjoy gardening, bell peppers are at the start of their season, (summer and fall) so be on the lookout for great deals at the grocery store or farmers market because buying vegetables in-season results in a fresher, tastier, and a lowest cost product.
Nutrition:
Per USDA dietary guidelines it is recommended we consume 3 cups of vegetables daily. Vegetables may be fresh, canned, frozen, or dried, and may be whole, cut-up, or pureed; it all counts. For bell peppers (all colors), a 1 cup serving is equal to 1 cup of chopped, raw, or cooked pepper or 1 large pepper (3″ diameter, 3¾" long). One small pepper is equal to ½ cup.
Bell peppers are a great source of Vitamin C, which keeps our immune system strong and helps our bodies heal quickly. Red bell peppers are higher in both Vitamin C and A compared to green bell peppers. Additionally, bell peppers are fat free, saturated-fat free, sodium free, cholesterol free, and low in calories.
Shopping, Storage, and Preparation:
In the summer we might see deals on fresh bell peppers, but we can also enjoy them in other forms like frozen and canned for good nutrition and convenience. If selecting fresh, choose firm, brightly colored peppers with tight skin that are heavy for their size. Avoid dull, shriveled, or bumpy peppers. Store fresh in the refrigerator for up to five days.
The skin of a bell pepper is fairly soft so little pressure is needed when cutting. This may be a great veggie to cut with children who want to work on knife skills; however, the shape can be intimidating. University of Maryland's Extension program created a quick video on how to buy, store, and prepare bell peppers, watch here.
Enjoy:
Bell peppers are a staple in a variety of ethnic cuisines, including Asian (Chinese, Japanese, Korean), African, Latino, and Mediterranean. Enjoy bell peppers in a variety of different ways: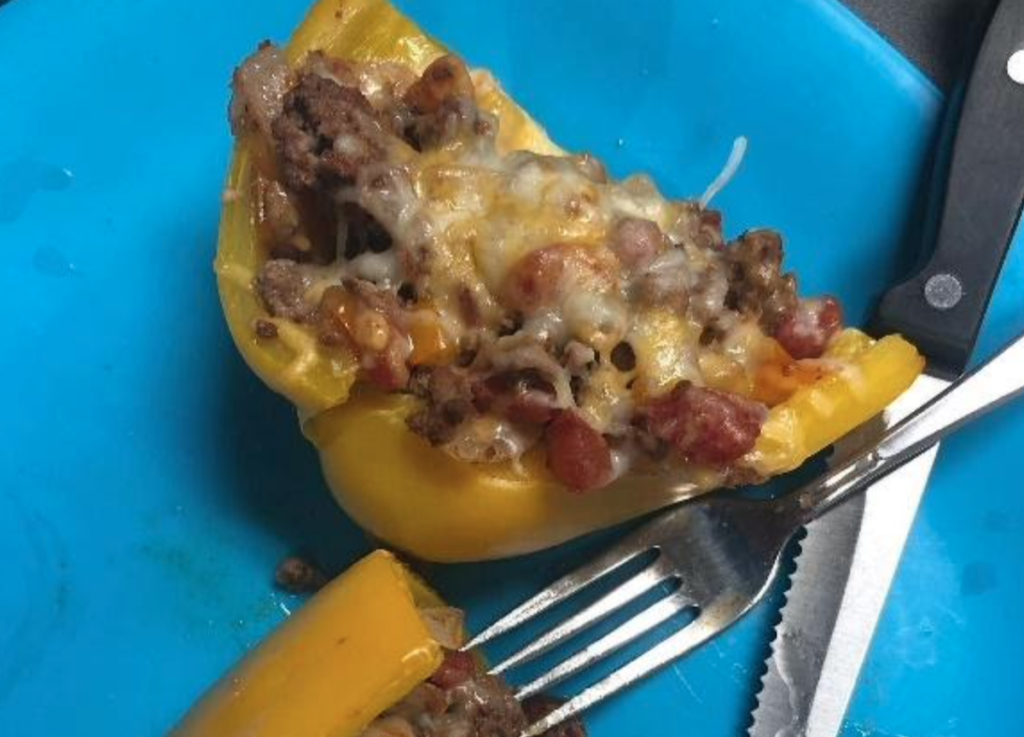 Raw: A tasty addition for a veggie tray and are delicious with many kinds of dip or for extra crunch add to sandwiches and wraps.
Grilled/Roasted/Sauteed: Indoor or outdoor, peppers will taste great with simply some oil and salt or other seasoning. A great addition to pasta sauce, a pizza topping, breakfast eggs, soups, or chili.
Stuffed: Stuff with whatever you have available at home. A mixture of beans/meat, brown rice/grains, veggies, and spices can go such a long way and has endless combinations. Stuff the pepper and bake!
Added to salads and casseroles.
Check out these other tasty recipes too: Simple Stuffed Peppers (a household favorite!), BBQ Chicken Pizza, and Mac and Beans Medley.
I hope you enjoy!
USDA is an equal opportunity provider and employer. This material was funded by USDA's Supplemental Nutrition Assistance Program — SNAP. To learn more about the Supplemental Nutrition Assistance Program (SNAP) or to apply for benefits, visit www.yourtexasbenefits.com.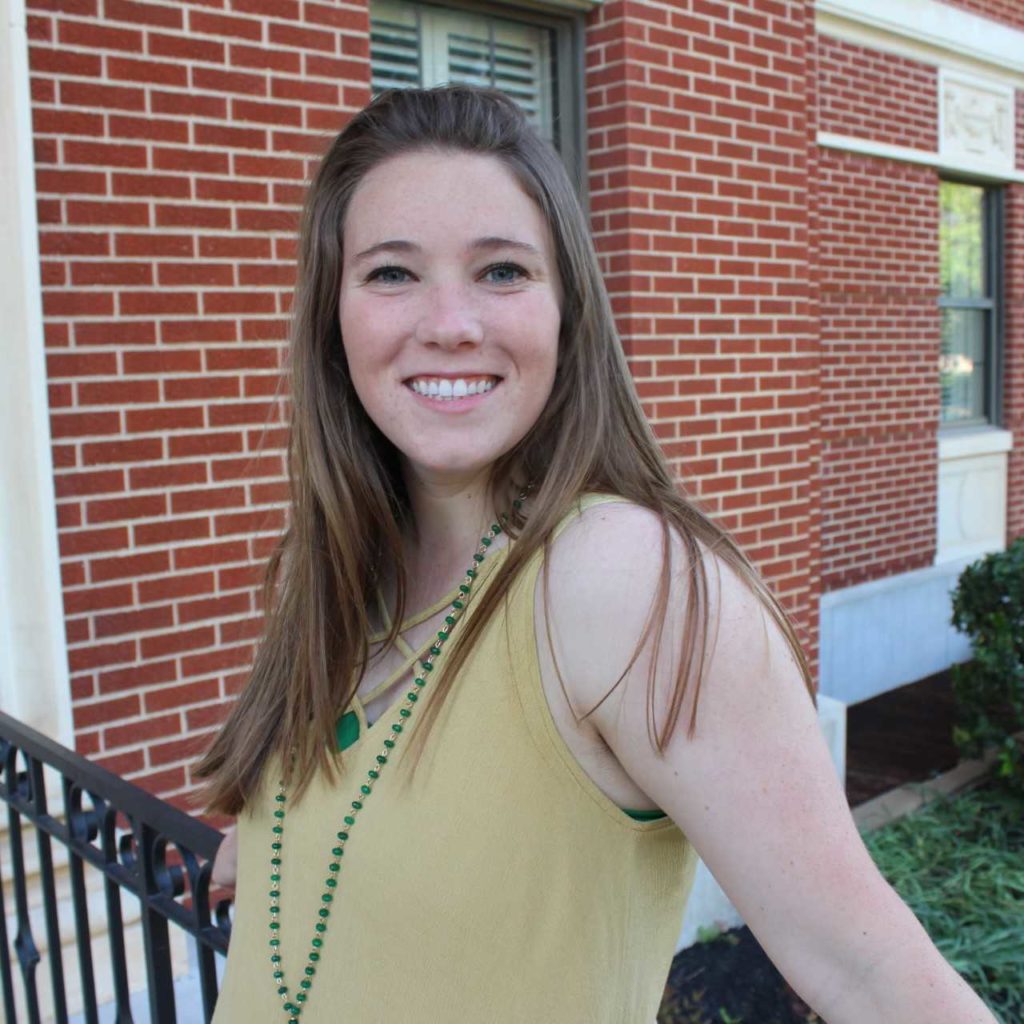 Lindsey Breunig-Rodriguez is an Extension Agent for the Better Living for Texans program with the Texas A&M AgriLife Extension Service. She is originally from Grapevine but now calls Waco home. A graduate from Baylor University, she loves to venture out to Cameron Park, visit the local Farmers Market, and try out the awesome eateries in Waco. If you see her and hear a loud bark, that's her pup Lucy Ann just saying hello.
The Act Locally Waco blog publishes posts with a connection to these aspirations for Waco. If you are interested in writing for the Act Locally Waco Blog, please email Ferrell Foster at [email protected].