CCP: How a pandemic created an opportunity for community recovery
By Liya Scott
Remember the name "Texans Recovering Together" because you and I may need it. No matter where you live or who you work for, we are in this together.
The Crisis Counseling Program of Texans Recovering Together provides free, anonymous, and confidential support services to individuals and families coping with the ongoing effects of the Coronavirus. Yes, the pandemic — which was declared a national disaster in March — created an opportunity for this program.
It is staffed by a team of Crisis Counselors who don't keep case files (the anonymous and confidential part) and Community Liaisons who will meet with any person or group that needs short-term support during the disaster. Here's how the disaster has affected my fellow staff.
Jonnell is one of four community liaisons. She told me about a distant family member who fell ill with the coronavirus prior to its big introduction to the United States. This family member ended up in a Waco hospital's intensive care unit with little-to-no outside contact. She recovered and was released just in time for the Christmas holiday season. Six months later, Jonnell said, "Seeing her lie in the fetal position struggling to breathe, knowing now what she had, I now take it much more seriously."
Jamie is also a community liaison. She told me about her next-door neighbor in her Wisconsin hometown who was diagnosed with coronavirus. The man was experiencing flu-like symptoms for two weeks prior to the diagnosis — the results frightened her. "We could hear him cough through the walls of our house," Jamie recalled. She added, "It feels like a circle creeping closer and closer around the people I love. I just wonder when it will close around me."
Alice is one of our counselors. She told me about a friend who recently lost her father to COVID-19. He was an elderly man who fit the "at risk" criteria. Although he is survived by five children, his children still express frustration regarding people who choose not to comply with Centers for Disease Control guidelines.
Gabby is also a counselor. Here's what she shared about her niece who had a potential run-in with an asymptomatic carrier: "She's like my kid! She's also my babysitter," Gabby said with a lump in her throat. Gabby explained how the family has had to deviate from their usual routine of hosting their niece for the summer. But this story has a happy ending: Gabby's niece tested negative. While relieved to know their niece did not contract the virus, the family continues to practice safe measures, including wearing face masks in public.
Then there's my story. I'm Liya, one of the community liaisons. If there is one thing I have learned from this pandemic/disaster, it is to increase my empathy for others.
I realize this thing is so much bigger than me. I do well to recognize the need to be my brother's keeper and consider how my actions affect others. The little changes I adopt to slow the spread really do make a difference. I continue to avoid large crowds; I wear a mask to protect others and myself; and I decontaminate when I re-enter my home. I choose to do what I can.
This spring, I lost a family member to COVID-19. She was a mother, a sister, a wife, and a daughter. To me, she was also a friend. They say a thing does not become real until you have some skin in the game. Well, the death of my aunt gave me the wake-up call I needed.
Another fellow colleague summarized: "If you think you are doing enough, do more. I don't think people need to lose a loved one in order to wake up to this message."
I've heard this phrase tossed around town: "We are all bound to contract the virus at some time or another." Maybe so, but I don't believe all of us will survive.
That's why I'm here. #TexansRecoveringTogether can help with accessible, caring and responsive support services for anyone who's struggling to cope with the effects of this pandemic. We're only a phone call away.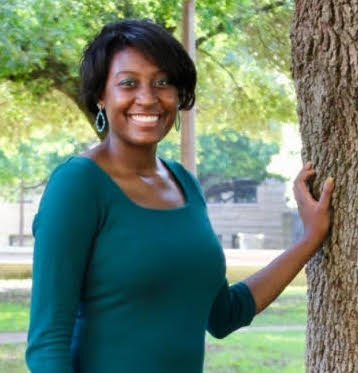 Liya Scott is a Community Liaison / Linkage Coordinator with the Crisis Counseling Program. She is a Colorado native but calls Waco home. A graduate of Baylor University, Liya thoroughly enjoys the meaningful work she is able to do with the Texans Recovering Together CCP. In her spare time, Liya enjoys creative cookery, hiking the trails, browsing the local Farmer's Market, and trying out amazing local cuisine.
The Act Locally Waco blog publishes posts with a connection to these aspirations for Waco. If you are interested in writing for the Act Locally Waco Blog, please email [email protected]for more information.
(Visited 261 times, 1 visits today)