Mourning the loss of a Young Leader in the Waco Community
By Deneece Ferrales
It is with great regret and sadness that I write this post about the passing of Christian Kelly Aguilar, BSW. Christian was an active member of the Waco community, devoting his time and talents to social justice and equity. A vital member of the gay community, Mr. Aguilar was supportive of his peers and advocated for LGBTQ rights as well as the rights of persons with mental illness, criminal histories, women and children, and the elderly.
Mr. Aguilar completed his BSW degree with honors at Tarleton State University in the Social Work program on the Waco campus in May of 2019. He was scheduled to graduate on August 7 with his MSW. It was during his time in the social work program that I came to know Christian as his teacher, faculty mentor, and finally as a proud colleague and friend. I have enjoyed the privilege of teaching and mentoring many bright students over the past 8 years that have graduated and become valuable professionals in our community. However, I felt compelled to write about Christian because his impact on others and on me was so strong that I believe his contributions deserve public recognition. I first met Christian when he enrolled in the social work program at Tarleton on the MCC campus in the Fall of 2017. Christian immediately showed his leadership ability through becoming an officer of the Waco Student Social Work Association. Through this work, his community work, and his work in the classroom, I got to know an incredibly strong and committed young man. I will always treasure the gift he gave me by allowing me to mentor him.
Perhaps the most memorable thing about Christian was the impact he had on people. To say that he offered support to his colleagues would be an understatement. One of his fellow students, Stefani LeBlanc, stated, "Christian has forever left an imprint in my life. I can only hope that I can take what I have learned from him and be as great as I know he would have been." Stefani went on to say that "He was a source of support for many in the LGBTQ community. Over and over I have read people's stories of his unwavering support, even despite his own battles belonging to the (LGBTQ) community."
He was close to and supportive of his colleagues. His colleagues respected him so much that he became president of SSWA Waco his senior year. He was described by one of his instructors as having an "almost jolly" demeanor, always pleasant in the classroom, showing leadership and an eagerness to learn.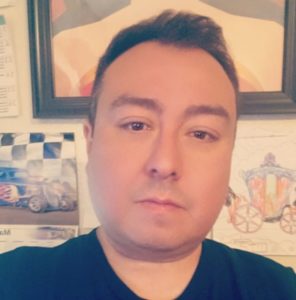 Christian enjoyed academic success completing his BSW program with honors and was chosen to speak at the Social Work Symposium in Memphis, Tennessee where he won 2nd place for his poster presentation. Christian continued his academic success in his MSW program, despite the imposed limitation due to the COVID pandemic, having earned a spot on the Dean's list for the Fall and Spring semesters with a perfect 4.0. Christian completed field work training at Regent Care Center, a nursing care facility, and with Cenikor, a substance abuse program. At each place he worked, he successfully provided social work services to the organizations' clientele. Christian was scheduled to graduate on Friday, August 7, with his MSW.
Beyond academic success, Christian had an unwavering commitment to service and to the Waco community. Stefani LeBlanc said of Christian, "He was a man of unwavering service and his legacy in the social work world will continue through those he knew." Christian used his time and talents to help in the Waco community in numerous ways: raising funds for Angel trees, helping register people to vote, and helping to organize field days for people with developmental disabilities among many other examples. He was an advocate for people who do not have a voice. He attended Advocacy Day at the Texas Legislature two years in a row and organized children's activities for a Child Welfare Awareness Rally.
Christian was a person of great promise in the Tarleton Social Work Program. When asked to make a statement about Christian, Dr. Darla Beaty said, "Christian Aguilar embodied the values of social work. Specifically, he provided service as the president of the Tarleton Student Social Work Association, leading his colleagues in community projects in Waco for several years. He demonstrated competence and integrity as an excellent student who used his emotional intelligence to bring out the strengths in his fellow students. He highly valued the importance of his relationships with students, professors, and community partners. He treated everyone with respect and dignity and was a fierce advocate for social justice. He made a positive difference in the lives of those of us whose lives he touched". This is a profound loss of a remarkable soul – for his friends, family, the social work profession, and the Waco community.
---
If you knew Christian and would like to express your condolences, you may go online to Lakeshore Funeral Home and Cremation Services.  Christian's death was unexpected, so donations through Lakeshore FH will also be accepted by and helpful to the family.
---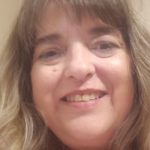 Deneece Ferrales, Ph.D., is a social worker who has been living in Waco for the past 8 years.  Though she has only been in the area 8 years, Dr. Ferrales has adopted Waco as her home and loves being a part of the community.  Dr. Ferrales received her Ph.D. in Social Work from the University of Texas at Austin. Dr. Ferrales most recently worked as an Assistant Professor at Tarleton State University.  Prior to that, Dr. Ferrales was a court-ordered custody evaluator and parent facilitator and CEO of For A Better World in San Antonio, TX.  Dr. Ferrales' primary interests include community organizing and development, HIV/AIDS, women, children and youth, and social policy.  Dr. Ferrales is married to Bobby Ferrales and they have an 18 year old who will become a Southwestern Pirate in September 2020. 
(Visited 3,316 times, 1 visits today)