Waco ISD looking for partners in HUD-funded program
By Sarah Pedrotti
The Waco Public Housing Authority received a COVID-19 response grant this summer from Housing and Urban Development. This grant is to increase bandwidth and Internet access across WPHA properties and provide enrichment for students. Transformation Waco has partnered with WPHA to offer enrichment programming at Estella Maxey.
EAST (Enriching All Students Together) Waco allows students the opportunity to learn more about themselves and their passions through the lens of literacy, health and wellness, STEM, and workforce solutions. EAST Waco students will participate in several groups throughout the year, opening the door to more opportunities.
We are looking for several partners to assist us in creating experiences for our students. We need organizations to lead groups for book clubs, STEM-themed activities, physical activities, wellness groups, and a group for 8th-12th graders on workforce development. The calendar allows for three or six-week commitments from group leaders.
Groups will meet weekly noon-1:30 p.m. Saturday. Tentative start date is Sept, 7. Groups have the option of meeting virtually or in-person at Estella Maxey. Groups that chose to meet virtually will have in-person student support at Estella Maxey. We do have funding for supplies and dues.
Waco ISD is asking people to help them gather partners for the endeavor. Pass on this information to any organizations that might be interested in participating and hosting a group or send their contact information to [email protected].
If you have any questions, please feel free to contact me at any time.
Session Calendar:
| | | |
| --- | --- | --- |
| Dates: | Session # | # of Weeks: |
| 9/12/2020-10/17/2020 | 1 | 6 |
| 10/24/2020-11/21/2020 | 2 | 3 |
| 12/5/2020-12/19/2020 | 3 | 3 |
| 1/9/2020-2/13/2020 | 4 | 6 |
| 2/20/2020-4/10/2020 | 5 | 6 |
| 4/17/2020-5/22/2020 | 6 | 6 |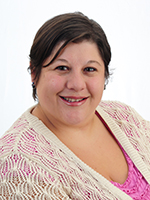 Sarah Pedrotti is director of student advocacy for Transformation Waco. She has served in various roles with Waco ISD, including elementary school teacher, instructional coach at the middle school level, and assistant principal and principal at the elementary level. Mrs. Pedrotti received her master's degree in education from Tarleton State University and her bachelor's in education from Baylor University. Her heartfelt desire to provide teachers with support and coaching, build strong relationships within schools, and tap into the passions of adult and student learners.
The Act Locally Waco blog publishes posts with a connection to these aspirations for Waco. If you are interested in writing for the Act Locally Waco Blog, please email [email protected]for more information.