Meeting Insights: Plan Commission – 08/25/20
By Jeffrey Vitarius
(Civic meetings happen in Waco every week – city council, school board, planning commission, and countless others. Decisions from these meetings affect our lives every day. Many of us are curious about these meetings, but to be honest, it's just too hard to decipher the jargon and figure out what's going on and why it's important. Act Locally Waco is trying something new in August! Jeffrey Vitarius follows civic meetings for his work and out of personal interest. Each week in August he will pick a meeting in our community and highlight one or two items from the agenda to translate from "government-ese" into language we can all understand. We're calling the series "Meeting Insights." Let us know what you think! If you enjoy it, we will try to keep it going! — ALW )
The City of Waco Plan Commission meets three times each month. They hold work sessions on the 3rd Wednesday of each month at noon and the 4th Tuesday of each month at 6:00 pm, that is where a lot of the explanation and discussion happens. They hold one business session each month on the 4th Tuesday at 7:00 pm, that is when the commission takes action (votes) and where the public can provide comments. Due to COVID-19, attendance at the business session is virtual through the Waco City Cable Channel (WCCC.TV/live) with public comments sent in or scheduled ahead of time. Today we will be highlighting Zoning Application Agenda item 6…a short-term rental special permit.
Meeting Basics
Work Session – 6:00 pm / Business Session – 7:00pm
To watch the live stream click here (City of Waco Cable Channel, wccc.tv)
For the full agenda click here
For the agenda item details with the documents pertinent to the meeting click here.
Details on how to provide public comment are listed in the agenda
The Language of Short-Term Rentals
Zoning Applications Item 6 – Z-20-55 – Enrique and Laura Najera – 3601 Orchard Lane – Special Permit for a Short Term Rental Type II in an R-1B District.
Let's start with some history. In 2016, the "tourism boom" generated by Magnolia Market at the Silos (a project at least partially funded by the TIF) met with the expansion of online short-term rental services like Airbnb and VRBO to create a unique boomlet of "vacation rentals" in Waco. At the time, there was a permitting process around these kinds of rentals (identifying them as either "temporary residential rental units" or "bed-and-breakfast homestays"). The city began actively pursuing units lacking a permit in September of 2016, and there were a number of controversies and disputes around these permits in late 2016 and early 2017.
As a result, a task force was called together to review the existing permitting process and propose changes to streamline the process and address neighborhood concerns. The resulting ordinance was passed by city council in July of 2017. Earlier this year, changes to the ordinance (mostly focused on higher density areas) were approved by council.
The process around short-term rentals can be a bit complicated so this may take a few meeting insights to tackle. For today, we'll focus on breaking down the agenda item as it is listed and understanding what this tells us about the permit up for discussion and review.
"Enrique and Laura Najera – 3601 Orchard Lane" – this portion of the item identifies who is seeking the special permit and the address that the permit would apply to. Pretty straight forward to start.
"Special Permit" – permits are the way the city manages certain kinds of activity within its boundaries (here is a list from the city's website). These activities range from community gardens and farmer's markets to short-term rentals. The activity is not allowed unless one has gone through the process of obtaining a permit. Each permit has its own process and different permits require different approvals. Short-term rental permits require a City Council vote to be granted.
"for a Short-Term Rental" – this is the kind of permit pursued. In case you were wondering, short-term renting is defined as renting for less than thirty consecutive days.
"Type II" – this is the kind of short-term rental permit pursued. This is where things get complicated. The ordinance passed back in 2017 created five different categories of "short-term rental permits." In a basic sense they can be understood based on four conditions:
Is there "onsite" management? – meaning is there a property owner or representative of the property owner at the location when it is being rented
Are multiple groups allowed? – can the location be rented out to different groups of people at the same time
Is the location part of a multi-family property? – is the location located on a property with three or more residential units (think apartment or condo complexes as opposed to stand-alone houses)
How many guest rooms are permitted? – this identifies what kind of bed and breakfast the location would be considered
The table below shows how these four conditions create the five categories.
| | | | | |
| --- | --- | --- | --- | --- |
| Category | "Onsite" management? | Multiple Groups? | Part of multi-family property? | Guest Rooms Permitted |
| Bed and Breakfast Homestay Establishment (BBHE) | Yes | Yes | No | No more than 5 |
| Bed and Breakfast Inn (B&B Inn) | Yes | Yes | No | No more than 15 |
| Short Term Rental Type I (STR Type I) | Yes | No | No | Not applicable |
| Short Term Rental Type II (STR Type II) | No | No | No | Not applicable |
| Short Term Rental Type III (STR Type III) | No | No | Yes | Not applicable |
Looking through these conditions you can see why they were considered when creating the different categories. It probably matters to neighbors whether there is someone there to keep an eye on renters and if the location is going to be rented out to multiple groups.
Each category has different restrictions and limits (a good topic for another time). The category under consideration here is STR Type II meaning there may not be onsite supervision, there will not be multiple groups allowed, and the location is not a multi-family property.
"in an R-1B District" – this indicates the zoning of the property being considered for the permit. Zoning is its own huge complicated topic, but in a basic sense zoning indicates what kinds of buildings and uses can occur in a particular area. In this case R-1B zoning is generally meant for stand-alone homes with moderate density. A good deal of this zoning can be found in North and West Waco.
So putting all this together – Enrique and Laura Najera are seeking a permit for 3601 Orchard Lane that would allow them to rent that location out for less than thirty days to one group of people without onsite supervision in a part of town where stand-alone homes of moderate density are the norm.
More on short-term rentals
As I noted earlier, this is big topic so I wanted to make sure and note some resources I have come across in taking a look at this:
Other Interesting (to me) Items from the Agenda
There is another STR Type II in an R-1B District permit up this week at 2701 Herring Avenue. What makes this one interesting is that there is already a permit in place for that location, but permits cannot be transferred from one owner to another. So it is back at plan commission for review under a new potential owner
There are three rezones up for this week's meeting, one from R-2 to O-3, one from R-1B (the one we touched on above) to R-2, and one from M-2 to O-2. I am hoping over time we can work our way through the different zones and what they mean for Wacoans
---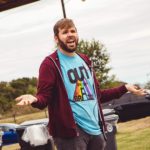 Jeffrey Vitarius has been actively local since early 2017. He lives in Sanger Heights with partner (JD) and his son (Callahan). He helped found Waco Pride Network and now serves as that organization's treasurer and Pride Planning Chair. Jeffrey works at City Center Waco where he helps keep Downtown Waco clean, safe, and vibrant. He is a member of St. Alban's Episcopal Church and graduated from Baylor in 2011.
The Act Locally Waco blog publishes posts with a connection to these aspirations for Waco. If you are interested in writing for the Act Locally Waco Blog, please email [email protected]for more information.
(Visited 136 times, 1 visits today)