New Head Start Director Takes the Reins
By Ashley Bean Thornton
Welcome aboard, Susanne Wilson!
Susanne Wilson was born and raised in Argentina, lived a few years in Europe, but graduated from high school in Sugarland, Texas, and then went on to graduate from the University of Texas at Austin. She claims to be a "Longhorn through and through." In addition to being a Longhorn, she is now also the new Director of the EOAC Head Start program that serves Waco, as well as locations throughout McLennan and Falls Counties. She took over the role from long-time Director Debora Jones who retired earlier this year.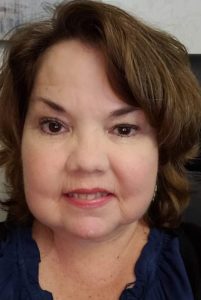 Wilson found her passion for working with children and families while doing her student teaching as an education student at UT. Wilson feels fortunate that after college she found work at one of the largest non-profits in the state, Neighborhood Centers Inc. in Houston (now known as Baker-Ripley). That is where she got her first job with Head Start, and she has been with Head Start ever since.
After Houston, Wilson spent a few years up north as director of a program in Michigan, then moved back to Temple, Texas, to be closer to family and to enjoy some warmer weather. She came to us from Temple. She started the position at the EOAC Head Start in May. "Oh my goodness!" She says when asked about starting a new job in the midst of a pandemic. "It has been quite overwhelming, but we are making plans to make it work!"
Dealing with Covid has taken up quite a bit of Wilson's time since starting. The health and safety of the children and staff are her first priority. She has also been taking time to get to know everyone, and to get to know the community and the local program.
What is Head Start?
For those who may not be familiar with Head Start, it is a federally funded school readiness program that began in 1964. It is administered by the Administration for Children and Families (ACF) in the Department of Health and Human Services (DHHS) and the Office of Head Start (OHS).
The goal of Head Start, from the beginning as it still is today, is to break the cycle of poverty by helping to close the achievement gap between children who grow up in homes with very little income and those who grow up with more resources. Head Start is now in all 50 states and Puerto Rico.
Head Start is actually two programs: "Early Head Start" which serves children 0-3 years old and their families, and "Head Start" which serves children 3-5 years old and their families. The two programs are collectively known as "Head Start." Head Start specifically serves low income families. There is no cost to the families who participate. Head Start for McLennan and Falls Counties has been managed by the Economic Opportunities Advancement Corporation (EOAC) in Waco for many years. Early Head Start is typically a year-round program and Head Start typically follows the 10-month school calendar of the local public school system.
What everyone should know about Head Start
What are three things Wilson wishes everyone knew about Head Start?
Head Start works. It does help to reduce the achievement gap. It is also very empowering to families. "We have several parents who are now on staff," Wilson says. "They started making goals when their children joined Head Start, and now they have completed their education and come back to teach."
Our teachers are well trained educators. Some of our teachers have an associate degree with a child development credential. Many have bachelor's degrees, and some have their master's degrees.
Head Start is not simply "day care" or "watching kids." It is an educational program that works to develop the whole child and to empower parents.
The Head Start approach is positive, individualized learning for the whole child. Head Start educators develop learning plans to suit each child's individual needs. Those plans include social and emotional learning and information about health along with language, literacy, and numeracy.
Health is a particular emphasis. Children in Head Start get health and developmental screenings throughout the year and referrals to the appropriate resource if they are at risk. They get nutritious meals including breakfast, lunch, and a snack. They learn about how to develop good health habits. For example, they learn about brushing their teeth and practice brushing their teeth after meals at Head Start.
Head Start also focuses on family well-being. Families who participate in Head Start have the option of working with a Child & Family Advocate. These advocates meet with parents and families and help them set goals. The advocate then helps the family connect to resources in the community that can help them meet their goals. Goals might include things like obtaining stable housing, completing a GED, learning English as a second language, or developing job skills.
Head Start in McLennan County
There are 11 Head Start locations in McLennan County. Some have both Early Head Start and Head Start, and some have one or the other. All in all, they serve 112 children in Early Head Start and 823 in Head Start.
There are three Head Start program options: Collaborations, Center-based, and Home-based.
Collaborations are partnerships with local educational institutions. EOAC Head Start has eight classrooms that are collaborations, two with Waco Charter School (another project of EOAC), two with Harmony Science Academy, and four with Waco ISD. "We love to collaborate so that we are maximizing resources," says Wilson. "At the collaboration locations the children are dual enrolled in the Head Start program and the program at the location. We have teachers working together from both programs. Our Head Start teachers co-teach with the Waco ISD teachers in the same classroom, for example."
The rest of the classrooms are center-based programs. They are housed in stand-alone locations throughout Waco, Marlin, Mart, Moody, and one on TSTC campus through December 2020.
Another option that works well for some families, is the home-based program. In this program, visiting educators (home visitors) come to the participating student's home once a week and provide coaching and lesson plans to the parents/guardians. The visiting educators help the family work with what they have around the home to educate the child. Twice a month the families in the home-based program get together for a group activity. Currently there are 12 Early Head Start and 24 Head Start slots in the home-based program.
What does the new school year look like for Head Start?
Since Head Start follows the local school district calendar, the new Head Start year has been pushed back to September 8 to match the new Waco ISD School year. Also, just like in WISD, Head Start parents will have the option of virtual or in person instruction. Virtual instruction will build on the skills learned during their 2020 summer school program. The summer school program served about 60 4-year-old children. They provided each child with a tablet (Ignite by Hatch) to use in their home. They trained parents on how to use Zoom and then provided the children with individual instruction via Zoom two times per week with small group instruction with their peers via Zoom on a third day.
There will be some scheduling changes this fall due to Covid. At the center-based programs Head Start would normally have all children five days a week. Instead, to transition children and teachers back to school during September, there will be two groups to allow social distancing. One group will come on Mondays and Tuesdays and the other group will come on Thursdays and Fridays. That will leave Wednesday for cleaning and planning. If all goes well, they hope to be able to expand the days in October and for the rest of the year.
Normally, the hours at the centers would be 7-4:00 for working parents and 8-2:30 for parents who are not working. Due to Covid, and to help with the transition back to school, the hours for everyone will be 7:30 to 12:30 for now. The program will evaluate whether or not to expand days and hours on a site by site and week by week basis.
Collaboration classrooms will follow the same schedule as the collaborating institution.
What does the Future hold for Head Start?
Thanks to Covid, Wilson hasn't had as much time to think about the future at this point as she would have liked. But she does have a few ideas percolating. She would like to form partnerships as much as possible, both with educational institutions and with other service providers in the community. She doesn't want to duplicate services. Instead she wants to ensure families are referred to resources available in the community.
Wilson wants to be very responsive to community needs. She plans to update the Head Start community assessment soon. Depending on what they find out from the assessment, she might consider a teen parent program or more support for homeless families or children in foster care. She wants EOAC Head Start to be a program that staff and the community are proud to work at and to call their own.
---
How to enroll in Head Start
Head Start enrolls year-round. There are several spots open now. To apply you can go to eoacwaco.org. From there, click on "Head Start" in the menu at the top of the page. Then click on Head Start Parent Portal. Create a Username and Password and enter your information.
You can also apply in person by completing a form at any Head Start location.
If you have questions call 254-753-0331. To speak to Susanne Wilson directly, the extension is 1800.
---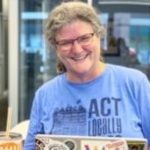 This Act Locally Waco blog post is by Ashley Bean Thornton, she has lived in Waco almost 20 years now. Far longer than she ever lived anywhere else. She is retired from Baylor works part time helping to organize after school programs for Transformation Waco. She likes to walk. If you see her out walking, honk and wave and say, "Hi!"
The Act Locally Waco blog publishes posts with a connection to these aspirations for Waco. If you are interested in writing for the Act Locally Waco Blog, please email [email protected] for more information.