Caritas of Waco Volunteers Needed
By Andrew Bryngelson, Caritas of Waco Volunteer Coordinator
In 2019, Caritas had over 2,400 volunteers give more than 37,700 hours of their time in our food pantry, in our Hidden Treasures thrift stores, and at various fundraising events and food drives. The support our volunteers bring us is invaluable and without them, we wouldn't be able to serve and meet the needs of the community.
We have several dedicated volunteers who serve with us. Many come to volunteer at Caritas because of their own personal experiences.
"Thirty years ago I was homeless, but God took care of me and I like being able to give back. I like to meet the people everyday and brighten their day. When you pass out the food, it makes you realize how fortunate you are that you can come down and help."

Hong Paskos, Caritas Volunteer
Since the start of the Covid-19 pandemic in March of 2020, Caritas of Waco has continued to see an increase in the number of families needing assistance due to job furloughs, layoffs, business closings, and cutbacks. In August of 2020, we served 10,255 individuals, an increase of 2,755 individuals from our usual monthly average of 7,500.
At the beginning of the pandemic, we limited our volunteers to protect staff, clients, and to practice social distancing. During that time we relied on volunteer service organizations like National Charity League and Young Men's Service League. Both organizations are mothers volunteering with their children.
"The Young Men's Service League values our partnership with Caritas for so many reasons. Our members enjoy the opportunity to serve the community directly with grocery distribution, and the clients are always so grateful, it really makes our members feel like they are helping make a difference. Caritas has taken such great steps to ensure volunteers' health when bagging groceries or delivering food to clients in their vehicles, our members feel safe at all times while volunteering. Caritas is a philanthropy that does so much good for such a large number of people and we are so happy that we can assist them in their mission."

Lorynn Divita, Young Men's Service League, Vice President, Philanthropy
To meet the increased need for food and to practice social distancing, we shifted our pantry operations to a drive-thru model. The drive-thru pantry service is open Monday-Friday from 8:30-11:00 AM and 1:00-2:00 PM, with no appointment necessary. We need volunteers to assist with loading food into client vehicles. To practice social distancing, only trunks and truck beds are loaded, so volunteers do not have contact with clients. Volunteers need to be able to lift at least 50 pounds and be able to tolerate heat.
"I love to be able to help those in need and Caritas feeds so many people and helps them keep their independence."

Cherry Boggess, Caritas Volunteer
In addition to our drive-thru pantry service, volunteers are also needed at our Hidden Treasures stores located at 3912 Bosque Boulevard and 3016 Bellmead Drive. The thrift stores sell household items, clothing, and furniture that have been donated by the community. Money made from sales help to fund Caritas of Waco. Volunteers are needed to help sort and process donated items. Volunteer hours at our Bosque location are Monday through Friday 9:00 AM-4:00 PM and on Saturdays from 10:00 AM-2:00 PM. Volunteer hours at our Bellmead location are Monday through Friday 11:00 AM-6:00 PM and on Saturdays from 10:00 AM-6:00 PM.
All volunteers are required to wear closed-toe shoes and to wear a mask the entire time they are volunteering. Volunteers also need to bring their own mask. To protect the health of our staff, clients, and volunteers, upon arrival to any of our facilities, your temperature will be taken and you will be asked if you have been exposed to anyone with the virus and if you are experiencing any symptoms. We ask that if you have been exposed to anyone with Covid-19 and/or are experiencing symptoms to please stay home and follow CDC guidelines.
To volunteer at Caritas of Waco, please submit a volunteer form on our website at http://www.caritas-waco.org/volunteer_application.aspx . For additional information on volunteer opportunities, I can be reached at [email protected] or 254-753-4593 Ext. 203.
---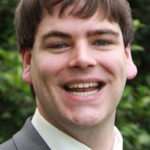 Andrew Bryngelson graduated from Stephen F. Austin State University with a Bachelor of Business Administration degree in Marketing. He has been with Caritas for four years and has had the pleasure of serving as Volunteer Coordinator for the past two years. Andrew has a passion for helping others and he enjoys working with our volunteers to place them where they can use their time and talents to serve the community.
The Act Locally Waco blog publishes posts with a connection to these aspirations for Waco. If you are interested in writing for the Act Locally Waco Blog, please email [email protected]for more information.
(Visited 385 times, 1 visits today)