Epiphanies: New Works Festival is a Great Example of the Mission of Wild Imaginings Performing Arts Group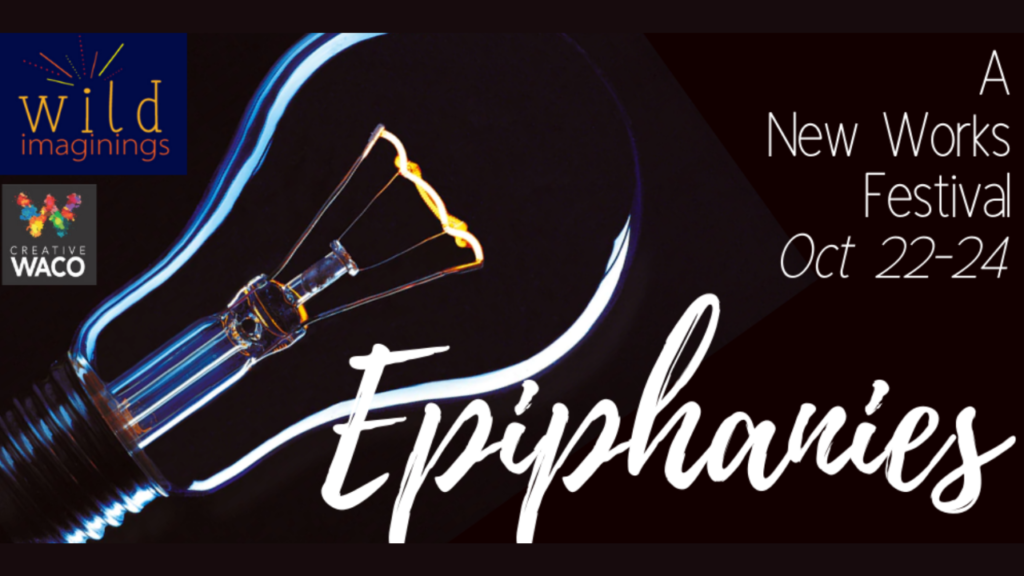 By Trent Sutton
The Epiphanies New Works Festival arose in much the same way that many of the projects at Wild Imaginings do. It started with a discovered desire in the Waco community, a conversation over coffee, and two people dreaming together. I can still remember the Friday morning that I sat in Fabled across the table from Rosalind Jackson-Roe, the Festival's co-founder. It started as, "Well, what if we…" and by the end of an hour, had turned into "Ok, so here's what we have to do."
Since that conversation, a truly remarkable journey has been embarked upon. A process has been created unlike any that I have seen, and the feedback from those involved has been incredible.
We had the privilege of granting 8 of playwrights the opportunity to hear their work read aloud at a table reading, after which they were able to interact with the actors and receive invaluable feedback. They were then given time to revise their work and resubmit it, after which we chose 4 of those 8 to be performed at the festival. Far from solely a performative opportunity, we have designed Epiphanies to be a form of professional development that is often difficult to come by.
Watching these plays come to life before my eyes, seeing playwrights see their dreams dance before their very eyes, and witnessing the progress of ideas as they chase the proverbial sunset—these are the reasons that I do what I do. Epiphanies has encompassed the heart of Wild Imaginings in ways that I could never have foreseen, and that it was formed in the very type of collaborative 'bring dreams to life' kind of way that our very organization was built upon makes it that much sweeter.
From the beginning, our mission at Wild Imaginings has been to be a community where creativity reigns. And our mission is shaped accordingly, that we may remain fully committed to 5 key things, that we lovingly refer to as the rules of the reign:
Creating an affirming community in which local artists are empowered to pursue the development of new and relevant work.
Valuing the identity and dignity of all persons by creating a safe space for difficult conversations through the art of storytelling.
Cultivating a willingness to explore, experiment, and otherwise push the boundaries of what performing arts can be and the impact they can have in the community.
Striving to elevate the role of performing arts in Waco by maintaining their standards of originality, relevance, and artistic excellence.
Preserving the joy of performance by refusing to let go of childish dreams, fantastic fantasies, and wild imaginings.
Epiphanies, simply put, checks each of these boxes in a remarkable way. You can be certain that it is going to be a part of the lifeblood of Wild Imaginings, an event to which we may look forward to seeing year after year. Because for Wild Imaginings, and certainly for Epiphanies, this is only the beginning.
And who knows what other coffeeshop dreams will happen next?
---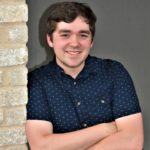 Trent Sutton is the Founder and Artistic Director of Wild Imaginings, a newly formed performing arts nonprofit here in Waco, TX. He has recently graduated from Truett Seminary with his Master of Divinity, and has already made Waco his home. He is passionate about the arts and believes them to be the best way in which he can contribute to the city which he has grown to love so much. He believes Wild Imaginings is uniquely positioned to truly bring a different flavor of art to Waco, and he is excited for what this new adventure will bring. His desire is that this community be limited only by the scope of their imaginations. His favorite thing is sharing dreams and ideas and working together to bring them to life. So don't hesitate to reach out!
(Visited 178 times, 1 visits today)