Got drugs? DEA take-back day offers a safe disposal option
By Anna Dunbar
Have you ever participated in a drug take-back program? If not, what do you do with leftover medicines after you are over that awful head-cold or find some expired pain medicine? I was shocked to learn that some folks think it is a good idea to flush unwanted or expired medicine or put them in their trash. When flushed, medicines can end up in our waterways and can ultimately travel to Texas' coastal ecosystems. It is possible that chemicals in the flushed medicines are now in our waterways. Why is that? Because wastewater treatment plants, where the flushed stuff goes, do not remove chemicals; the plants remove organic waste in human waste. Obviously, flushing unwanted medications is not a good idea when much safer options are available for no cost.
On Saturday, October 24, folks will have an opportunity to safely clear their shelves of expired, unneeded, or unused medications that may pose a public health threat.
What is accepted: Prescriptions/Over-the-counter medications, veterinary medications, vitamins, minerals and drug samples
What is NOT accepted: Oxygen Tanks, Needles or other sharps, Inhalers or thermometers, Nebulizers or IV bags, hydrogen peroxide, liquids
Waco 24-Hour Drop-off location (Starting Friday morning, October 24 and continuing through Sunday, midnight, October 25)
WACO POLICE DEPARTMENT, 3115 PINE AVENUE
What if you are not available on October 25?
The following locations have installed safe medication disposal kiosks. Individuals can safely and conveniently dispose of their unwanted, unused or expired medications at no cost. Certain items are NOT accepted including needles, inhalers, aerosol cans, hydrogen peroxide, thermometers, and illicit drugs.
Year-round Medication disposal locations in our area:
BAYLOR SCOTT & WHITE PHARMACY #251, 1412 N. VALLEY MILLS Dr, SUITE 116, WACO
WALGREEN CO., 4100 BOSQUE BOULEVARD,WACO
WALGREEN CO., 9101 WOODWAY DRIVE, WOODWAY
CVS PHARMACY, INC., 820 S 5TH ST., WACO
Thank you for choosing to do the right thing!
---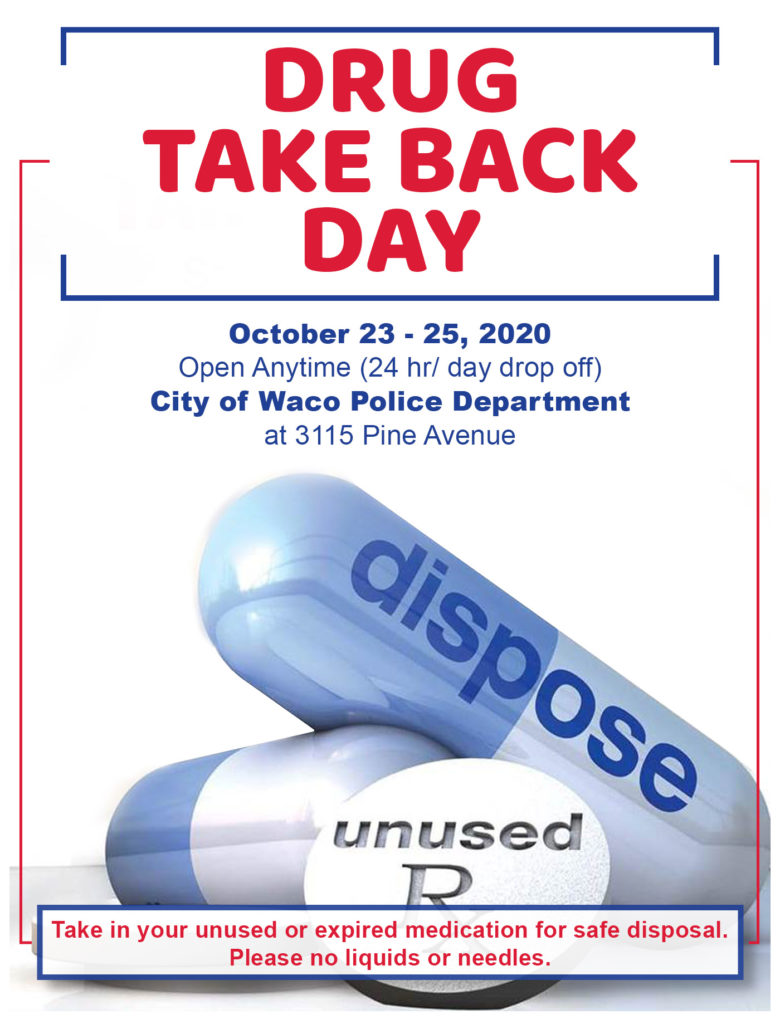 ---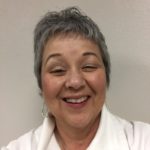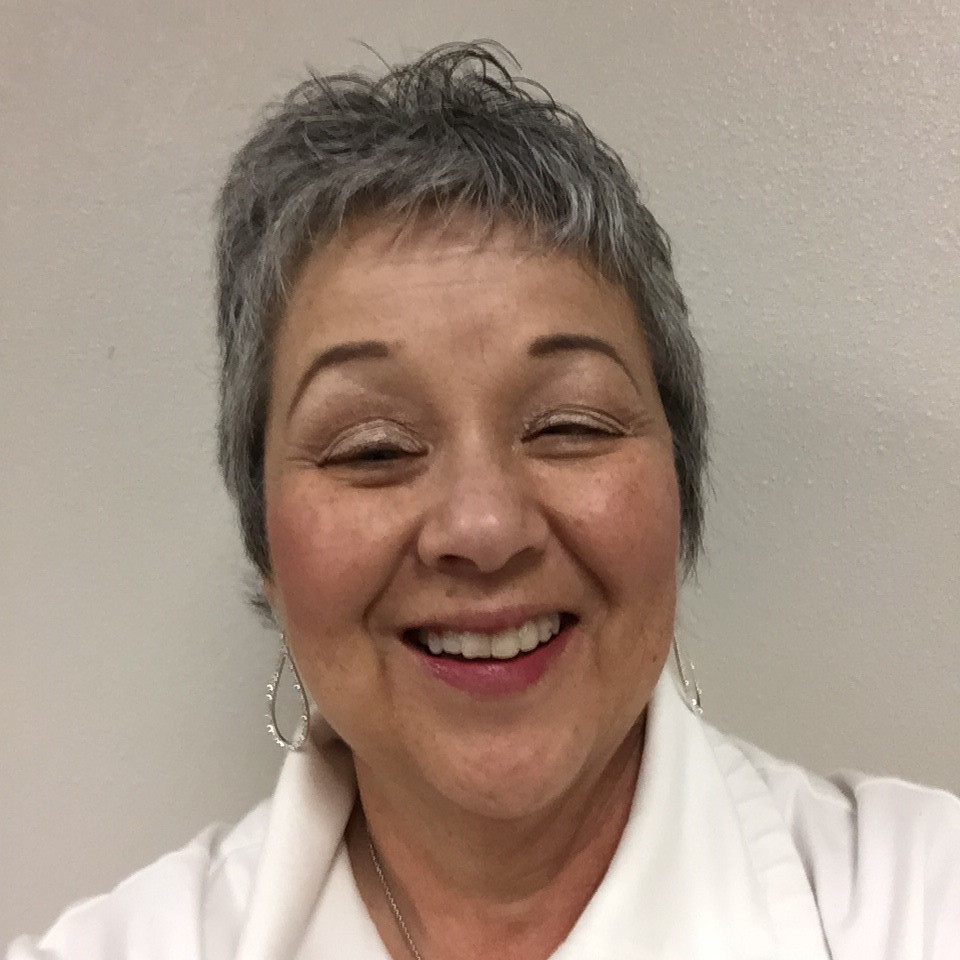 Anna Dunbar is the solid waste administrator for the City of Waco Solid Waste Services. She is responsible for informing Waco residents and businesses about recycling and waste reduction opportunities as well as solid waste services in Waco. Her husband is a Baylor professor and her daughter is a Baylor University alum who works at Horizon Environmental Services, Inc. Anna is an active member of Keep Waco Beautiful and The Central Texas Audubon Society.
The Act Locally Waco blog publishes posts with a connection to these aspirations for Waco. If you are interested in writing for the Act Locally Waco Blog, please email [email protected] for more information.
(Visited 228 times, 1 visits today)