By Becca Muncy
While any book lover will tell you that reading is a year-round activity, there's something special about getting caught up in a new book during the fall. The cooler temperatures, the longer nights – it makes me want to hibernate under a cozy blanket by a roaring fire (even if a fireplace isn't the most practical thing in a Texas house).
Sarah Freeland, branch manager of the Waco-McLennan County Central Library, says there are two types of fall readers: those who want to scare themselves with spooky horror stories, and those who just want to curl up with cozy, comforting books. She says she falls more into the latter group, favoring "golden-age" mysteries by Agatha Christie and Dorthory Sayer and childhood classics like the Harry Potter series.
Similarly, Alison Frenzel, co-owner of Fabled Bookshop & Cafe in downtown Waco, says she prefers historical fiction (like A Most English Princess by Clare McHugh), classics (like Anne of Green Gables or Wuthering Heights), or just a good page-turner in lieu of truly scary stories. But for those who want to dip their toes into a bit of spookiness, Freeland recommends works by Stepehen King (like It), Shirley Jackson (such as The Haunting of Hill House or We Have Always Lived in the Castle), and Edgar Allen Poe. And Frenzel suggests checking out Home Before Dark by Riley Sager or Ghosts of Harvard by Francesca Serritella, which were both released earlier this summer.
At the library, Freeland says that seasonal picture and non-fiction children's books became especially popular as the weather changes, particularly books like Red Leaf, Yellow Leaf and Goodbye Summer, Hello Autumn, which teach children about the transition from summer to fall. She says that those books remain popular year after year as parents check them out to help their kids "understand what's going on in the natural world." And at Fabled, Frenzel says the spooky books that crowd the display table at the front of the store, the "books that feel creepy, that feel mysterious," are a big hit during this season.
Some of the best books are released in the fall months. Publishers typically publish books that they know will perform well during September, October, and November, in anticipation of the Christmas shopping season. If a great book comes out in the fall, chances are someone will read it and then buy it as a gift for a friend or family member. So if you stop by a bookstore or library in the next few weeks, you've got a lot of good options! Here are some soon-to-be published and recently released books that Freeland and Frenzel are excited about:
Anxious People by Fredrick Backman (published September 8)
The Invisible Life of Addie LaRue by V.E. Schwab (published October 6)
The Searcher by Tana French (Chicago cop thriller, published 10/6)
A Time for Mercy by John Grisham (the sequel to A Time to Kill, published October 13)
Just Like You by Nick Hornby (out 10/31)
What Kind of Woman by Kate Baer (Baer's poetry debut, out November 10)
Promised Land by Barack Obama (Obama's memoir, out November 17. This book is so highly anticipated that the Booker Prize rescheduled its awards ceremony so this book could be included in the running)
If you're looking for a new release to spice up your November book club, Frenzel suggests We Keep the Dead Close by Becky Cooper. Frenzel says this book, which follows an unsolved murder msytery at Harvard, would be a good choice for a book club because it's a good conversation starter. She says, "It was a fascinating book, I read it in probably two days… several of our staff members read it and we all had different opinions about what we thought about it." Keep the Dead Close comes out on November 10.
If you're looking for more recommendations, check out the library's "discovery boxes" and "book bundles," which launch in November. The discovery boxes, curated by Waco librarians, are filled with resources (books, DVDs, etc) about a certain topic or interest, and are a great way to get immersed in a new hobby or learn about a new subject. Book bundles are also a great way to discover new books. Pick a genre and let a librarian surprise you with 5 books from that genre.
Hopefully, these recommendations have inspired you to pick up something new the next time you're shopping for books, to dive into some spooky stories now that Halloween is just around the corner, or to just rediscover the joy of reading. So the only thing to do now is grab a hot drink, get cozy, and relax with a great new book! Happy fall, everyone!
---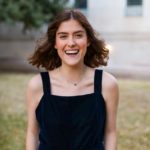 Becca Muncy is an Act Locally intern from Dallas. She is studying professional writing at Baylor University and is completing her senior year.
The Act Locally Waco blog publishes posts with a connection to these aspirations for Waco. If you are interested in writing for the Act Locally Waco Blog, please email [email protected]for more information.
(Visited 111 times, 1 visits today)