Small faith community offers big-hearted resolutions

By Jo Welter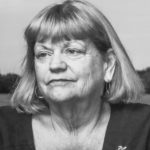 Although members of the Baha'I Faith all across the United States have been working at and toward race unity for well over 100 years, even including the small Baha'i community here in Waco, Texas. There are clearly certain times when people are more open to racial issues and recognizing we must do something to unite. And although there have been an endless and varied number of examples of continuous and ongoing oppression pervading every aspect of our society, it seems the murder of George Floyd and immediate subsequent killings of other African Americans has struck the right chord in people of all colors and backgrounds to focus on this issue.
The Baha'i writings state, "The well-being of mankind, its peace and security, are unattainable unless and until its unity is firmly established," and "The best-beloved of all things in My sight is justice." Our unity is predicated upon justice and equity for all human beings.
Justice, equity and the essential oneness of all humanity are principles that are dear to the hearts of members of the Baha'i Faith since The Baha'i teachings revolve around the oneness of humanity, with laws and precepts regarding creating unity or eliminating barriers to unity.
Barriers to our unity vary world-wide, but Baha'is understand that in this country the biggest obstacle to justice and unity is that of racism.
There is no scientific or spiritual basis for the idea of race. Race is a made-up construct invented by man to divide and separate us in order to maintain power and satisfy greed. This is the time when we can commit, as individuals and as a national community, to working tirelessly at justice and unity. This is an effort that will take commitment on the part of every person, institution and entity through genuine relationships, understanding and thoughtful wisdom in our commitment to each other and to the betterment of our community.
In the middle of this month's Anchor News, readers will find a letter from the National Spiritual Assembly of the Baha'is of the United States regarding race and racism and our commitment to seizing this opportunity and openness to working toward justice, equity and unity. We invite you to read this carefully to understand where the Baha'is stand, why and how we work toward justice and unity.
Whatever your faith or background, the Waco Baha'is invite you to a Zoom gathering to explore together our shared commitment to achieving justice, equity and unity Friday evening, October 30 at 7 pm. If you would like to participate in the discussion, email [email protected].
---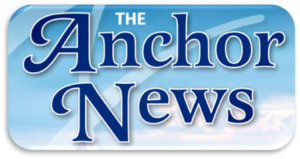 This article was originally published in the October 2020 issue of The Anchor News. The Anchor News is a free, monthly publication of Crawford Publishing. The Anchor News is dedicated to serving the community and surrounding area, focusing on positive news and accomplishments of minorities. For more information about The Anchor News including how to subscribe or where to pick up a copy, please visit The Anchor News website.
(Visited 105 times, 1 visits today)