Civic Insights: What is "Annexation by Request?"
(City council, school board, planning commission, county commissioners – these groups and several others represent us. They do the day to day work of running our community. It is our responsibility to keep informed about their work so that we can help them represent us effectively. "Civic Insights" by Jeffrey Vitarius is a regular feature of Act Locally Waco. Its purpose is to help us understand decisions that shape our community so that we can participate effectively as informed, engaged residents of Waco. – ALW)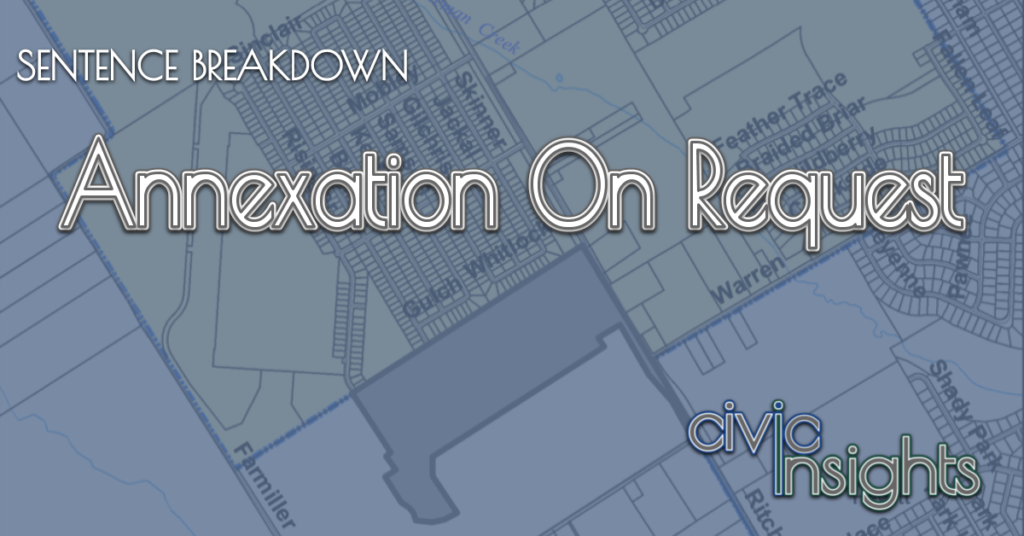 By Jeffrey Vitarius
This week we are going to try to unpack the following item from the November 3, 2020 City Council Agenda: "Consider a resolution approving an agreement with WBW Single Development Group, LLC – Series 110 for an Annexation Service Plan for certain properties described as 61.51 acres of land, more or less, situated in and being out of the B.B.B. & C. Railroad Company Survey, Abstract No. 157, McLennan County, Texas, and being a part of the called 194.45 acre tract of land described in a Deed to WBW Single Land Investment, LLC – Series 104, recorded in Document No. 2019028303 of the Official Public Records of McLennan County, Texas, and being located near the intersection of Warren Road and Ritchie Road and further located within Waco's extraterritorial jurisdiction, which said territory lies adjacent to and adjoins the present boundary limits of the City of Waco, Texas".
Whew! This is a long one, let's jump right in.
What kind of agreement is the City approving with WBW SIngle Development Group, LLC – Series 110?
On July 29th, 2020 WBW Single Development Group, LLC – Series 110 (lets just call them WBW for now) requested that the City annex certain property they own. Annexation is the process by which a city adds bits of land to its jurisdiction and begins to collect taxes from and provide services to those areas. There are a number of different ways annexation can occur. This week there are three instances of property owners requesting annexation on the City Council agenda. This process of a property owner requesting annexation from a city is managed by the Local Government Code (in particular Chapter 43 deals with annexations and subchapter C-3 deals with this specific kind of annexation).
The code requires that the property owner and city come to a written agreement regarding services, an "Annexation Service Plan." Approving this agreement is the specific action City Council took this week.
What is an "Annexation Service Plan"?
Chapter 43 makes this one fairly simple. An Annexation Service Plan needs to list the services the municipality will provide and identify when it will provide them. The Annexation Service Plan for this item can be found in this week's meeting packet (packet pages 124-7). The plan is actually a pretty interesting way to look at the bare bones of what the city does. Here is a list of the services the plan identifies:
Police Protection
Fire Protection and Emergency Medical Services
Solid Waste Collection
Water Service
Waste Water Service
Capital Improvements (building infrastructure for the most part)
Street Lights
Traffic Control (things like traffic signs, and stop lights)
Maintenance of Existing Roads & Streets
Environmental Services
Maintenance of Parks & Recreation Facilities
Maintenance of Publicly Owned Facility, Building or Municipal Service
Provision of Other City Services (libraries, animal control, code enforcement, etc)
Election Voting Services
This is almost a social contract in its most basic form. A property owner is agreeing to join the city and take on both the responsibility of paying its property taxes and abiding by its ordinances and the services the city agrees to provide. Additionally, this list makes clear just how often the citizens of Waco are impacted by the city. Driving to work involves city maintained roads and traffic signals. Watering lawns involve city water delivered through city pipes.
What does all that after "more or less, situated in" mean?
This section of the item lays out where the land being considered is located. The meeting packet includes a map as well (included below) on packet page 123, but this language is a general legal description of where the land is located. The item also includes a survey (on packet pages 130-1) that lays out even more detail regarding the exact parameters of the land being considered.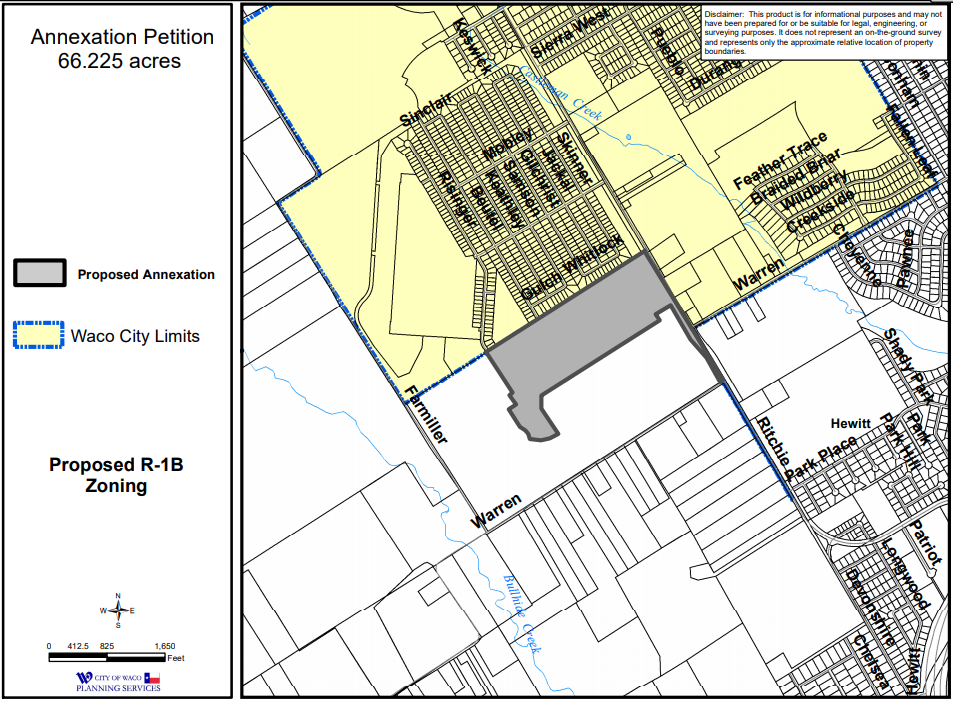 Why does the item mention Waco's extraterritorial jurisdiction (ETJ)?
One of the requirements for annexation is that the land lay in the ETJ.
So, let's go back to the initial sentence. We can now summarize it to mean: consider approving an agreement with a property owner to begin providing city services to a property described as x that is within Waco's ETJ.
What comes next?
November 17th – Public Hearing and First Reading/Vote
December 1st – Second Reading/Vote
Other Interesting Items From the Agenda (to me)
Impact fees are back for their second reading. There is also a work session item regarding how they could be changed in the future. This was one of the bigger questions Council member Holmes had two weeks ago.
There are three Annexation Service Plans up for consideration. All in all they represent about 290 acres. The second and third of these plans are with the Waco Industrial Foundation which is an interesting topic for a different time.
There are two resolutions and one ordinance related to Boards and Commissions. The resolutions are general and deal with approving appointments and clarifying certain language around advisory boards. The ordinance deals specifically with the Sustainable Resource Practices Advisory Board adjusting its mission, purpose, and membership.
Meeting Basics
City Council meets on the first and third Tuesdays of every month.Work Session – 3:00 pm / Business Session – 6:00pm
To watch the recorded session click here (City of Waco Cable Channel, wccc.tv)
For the full agenda click here
For the meeting packet with the documents pertinent to the meeting click here.
---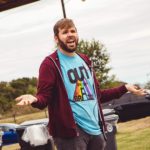 Jeffrey Vitarius has been actively local since early 2017. He lives in Sanger Heights with partner (JD) and his son (Callahan). He helped found Waco Pride Network and now serves as that organization's treasurer and Pride Planning Chair. Jeffrey works at City Center Waco where he helps keep Downtown Waco clean, safe, and vibrant. He is a member of St. Alban's Episcopal Church and graduated from Baylor in 2011.
The Act Locally Waco blog publishes posts with a connection to these aspirations for Waco. If you are interested in writing for the Act Locally Waco Blog, please email [email protected]for more information.