Vegetable of the month: Sweet potato

By Paula Solano
As the year 2020 comes to an end, many of us begin to think about New Year's resolutions. Resolutions are often associated with nutrition, physical activity, spending more or less time doing something. Changing habits or behaviors can be challenging, but not impossible.
What are some of your New Year's resolutions? Feel free to share! Honestly, I cannot recall the last time I made a New Year's resolution. Most of my resolutions become lifestyle changes, changes I adopt throughout the year.
One of my resolutions or lifestyle changes was self-care. Through this change, I make time to decompress, rest, and reflect. Then, I proceed with all my responsibilities, many of which revolve around my home, work, and school.
As I reflect on the past year and all the pieces that encompass my daily life, something that has changed in my household is preparing meals as a family and having meals at home. I've learned that a little effort and planning will save unnecessary trips to the grocery store, or we just have to get creative.
Similarly, I've observed how my daughters look forward to helping, and I hope their enthusiasm will continue. Our plan for the holiday festivities — keep it small, keeping those who have lost a loved one, their employment, or are struggling near and dear in our prayers.
During my time with the Family and Community Health unit of Texas A&M AgriLife Extension Service in McLennan County, I've gained increased understanding related to various programs offered by FCH and have applied much into my daily life — nutrition education, food safety, and selecting and storage of fresh fruits and vegetables. I've learned that eating healthy doesn't have to be boring or expensive.
The seasonal vegetable for this month's Better Living for Texans blog post is the sweet potato. Sweet potatoes have a presence in Asian, Cuban, Puerto Rican, Latino, Mediterranean, Pacific Island, and Southern foods. Add a twist to your meals with a yummy sweet potato, enjoy them grilled, in a salad, as a snack, or mashed.
Nutritional Facts and Health Claims
While many factors impact one's health, let's take a look at sweet potato health benefits. Did you know sweet potatoes are low in sodium, cholesterol free, fat free, saturated fat free, and a good source of fiber? Sweet potatoes are also high in vitamins A and C.
Hypertension & Sodium: Since sweet potatoes are low in sodium, they can reduce the risk of high blood pressure when part of a low-sodium diet.
Coronary Heart Disease & Dietary Saturated Fat: A diet low in cholesterol and saturated fat can reduce the risk of coronary disease.
Cancer & Fiber Containing Grain Products, Fruits, and Vegetables: A low-fat diet containing fiber in grain products, fruits, and vegetables may reduce risk of some types of cancer.
High Blood Pressure/Stroke & Potassium: A diet containing a good source of
potassium could reduce the risk of blood pressure and stroke.
Shopping & Storage:
When shopping for fresh sweet potatoes, select those that are firm,
with smooth skin. Avoid those that have cracks, soft spots, or blemishes.
Sweet potatoes are also conveniently available frozen and in a can.
Store sweet potatoes in a cool, dark space for use within 3-5 weeks.
Get the Facts:
Wash your hands as recommended by the CDC, and clean contact surfaces often. The U.S. Department of Agriculture MyPlate provides recipes, tips, and resources to guide you in creating a healthy eating plan.
Start simple, download the MyPlate App, an easy-to-use app that will help guide you and track your progress.
Lentil Minestrone (source: MyPlate Recipe)
Cook Time: 80 minutes
Serving: 6
Ingredients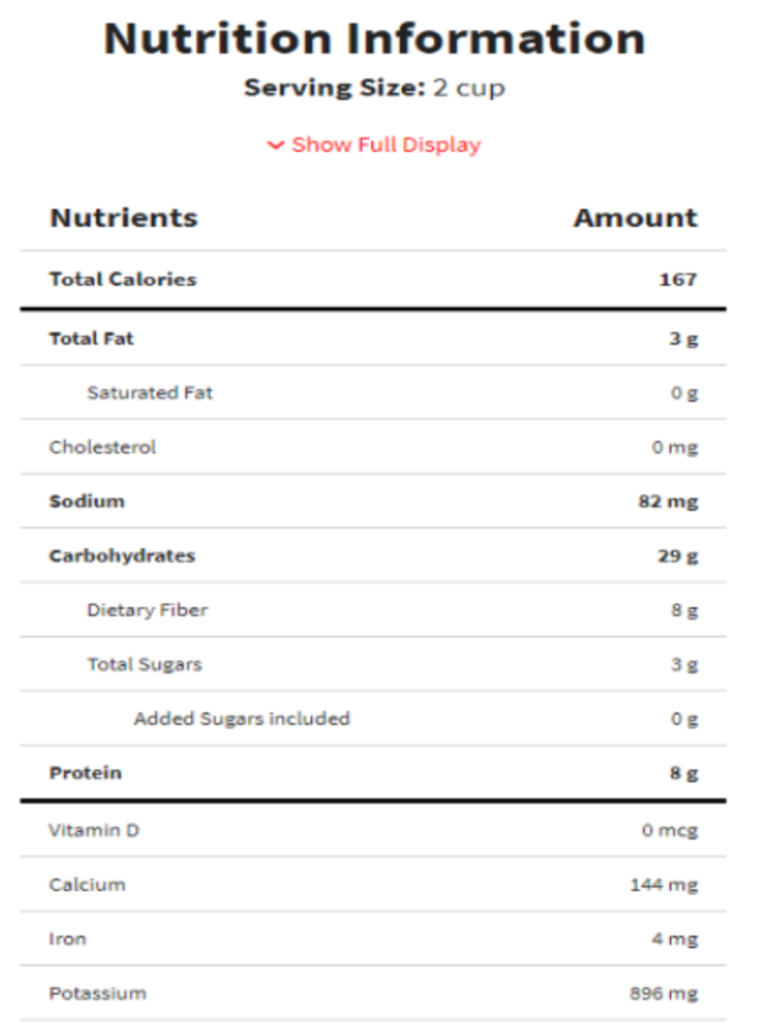 1 tablespoon olive or vegetable oil
1 yellow onion (peeled and chopped)
2 cloves garlic (peeled and minced)
3 carrots (scrubbed and diced into 1/4-inch pieces)
1 celery stalk (diced into 1/4-inch pieces)
1 sweet potato (scrubbed and diced into 1/4-inch pieces)
1 zucchini (diced into 1/4-inch pieces or 1 cup of frozen zucchini)
2 cups canned low-sodium, diced tomatoes (including liquid or fresh tomatoes)
1/2 cup lentils (brown or red)
8 cups water
1 cube low-sodium chicken bouillon
4 cups kale (washed and chopped into 1/4-1/2-inch pieces)
Directions
Put a soup pot on the stove over medium-high heat. When the pot is hot, add the oil. Add onion and garlic and cook about 7 minutes until golden.
Add carrots, celery, sweet potato, and zucchini and cook about 10 minutes until slightly tender.
Add tomatoes, lentils, water, and chicken bouillon cube and bring to a boil over high heat. Turn the heat down to low, cover and cook 40 minutes.
Add the kale and cook an additional 20 minutes. Serve right away or cover and refrigerate for up to 3 days.
Mock Southern Sweet Potato Pie (source: Choose MyPlate)
Prep Time: Approximately 1.5 hours
Servings: 16 portions
Bake Time: 60 minutes
Ingredients
Crust: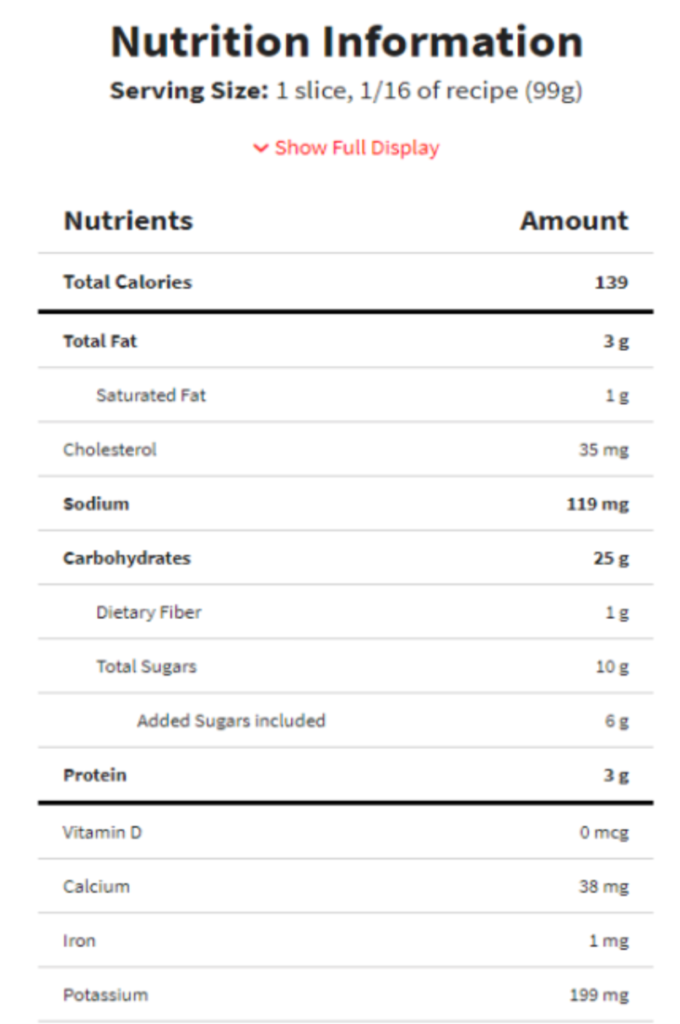 1 1/4 cups flour (all purpose)
1/4 teaspoon sugar
1/3 cup milk, non-fat
2 tablespoons vegetable oil
Filling:
1/4 cup sugar (white)
1/4 cup brown sugar, packed
1/2 teaspoon salt
1/4 teaspoon nutmeg
3 egg (large, beaten)
1/4 cup evaporated milk, non-fat (canned)
1 teaspoon vanilla extract
3 cups sweet potatoes, cooked, skin removed and mashed
Directions
Preheat oven to 350 degrees.
Crust:
Combine the flour and sugar in a bowl.
Add milk and oil to the flour mixture.
Stir with fork until well mixed and then form pastry into a smooth ball with your hands.
Roll the ball between two 12-inch squares of waxed paper using short, brisk, strokes until pastry reaches edge of paper.
Peel off top paper and invert crust into pie plate.
Filling:
Combine sugars, salt, spices and eggs.
Add milk and vanilla. Stir.
Add sweet potatoes and mix well.
Pour mixture into pie shell.
Bake for 60 minutes or until crust is golden brown.
Cool and cut into 16 slices.
Source:
National Heart, Lung and Blood Institute (NHLBI), Heart Healthy Home Cooking African American Style, p.24-25
Share your favorite sweet potato recipes with us.
Enjoy!
Paula Solano is a Master in Public Health student at Baylor University, certified Community Health Worker, and volunteering at the Texas A&M AgriLife Extension Service. A Waco native, Solano is passionate about serving her community, particularly underserved and underrepresented citizens.

The Act Locally Waco blog publishes posts with a connection to these aspirations for Waco. If you are interested in writing for the Act Locally Waco Blog, please email [email protected] for more information.
Due to the continued spread of COVID-19 and the challenges it poses to communities across Texas, Texas A&M AgriLife Extension and many others continue to practice public health recommendations. Whether we are communicating online or face-to-face know that program content will always be research-backed to help individuals navigate decisions for themselves and their families. For information on resources, ideas, and programs for yourself and family visit Texas A&M AgriLife's HUB.
USDA is an equal opportunity provider and employer. This material was funded by USDA's Supplemental Nutrition Assistance Program — SNAP. To learn more about the Supplemental Nutrition Assistance Program (SNAP) or to apply for benefits, visit www.yourtexasbenefits.com
References:
Fruits & Veggies (2020) Sweet Potato. Retrieved from: https://fruitsandveggies.org/fruits-and-veggies/sweet-potato/
Fruits and Veggies (2020) Top 10 Ways to Enjoy Sweet Potatoes. Retrieved from: https://fruitsandveggies.org/stories/top-10-ways-to-enjoy-sweet-potatoes/
(Visited 94 times, 1 visits today)