Men can volunteer, too – The need for male CASA volunteers
By Lucas Land
With the new year beginning, people around the world take on the practice of making resolutions and goals about what they want to accomplish in the upcoming year. Resolutions can range from trying to eat better, exercise more, or spend more time with friends and family. But one resolution that should be directed toward the men in McLennan County is to consider becoming a CASA volunteer and help make a difference in a child's life.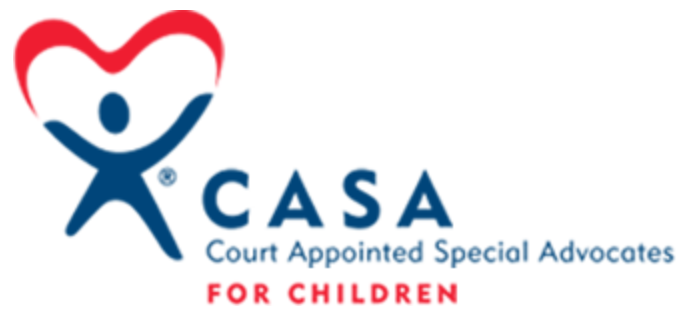 While men and women can both be CASA volunteers, the numbers of male volunteers are particularly low for McLennan County. Only 21% of CASA volunteers in McLennan County are male, while 53% of the kids in need of an advocate are male. And though women make wonderful CASA volunteers, they aren't able to completely fill the hole of a positive male role model. 
CASA volunteers not only advocate for the child throughout the entire court case, but they also meet with the child and provide a consistent positive influence for them during a very stressful time. They are the positive role models that children need when they are in foster care. Women are often seen as being more compassionate and caring toward children in difficult situations, but men are able to be just as compassionate and are equally as essential toward the growth and development of a child.
Growing up, every child wants to have a chance to spend time with a father figure and nurture a relationship that contributes to their development, but this is particularly important for young men. Male children with a positive male role model are more likely to perform better in school and have more career and economic success. Male role models foster more confidence in male children and contribute to stronger communication skills, as men often communicate in different ways than women. 
CASA volunteers are required to maintain a year-long commitment to their case, and most volunteers meet with their child at least once a month and research the case for around 15 hours a month. During this new year, men should consider becoming CASA volunteers to help shape and contribute to the lives of children who need them in McLennan County. 
If you are interested in supporting the work that CASA does to serve children in this situation, consider becoming a CASA volunteer. You can learn more about it by visiting https://casaforeverychild.org/volunteer/become-a-casa/. 
Lucas Land is director of communication and development for CASA of McLennan County. He loves living in Waco and finding ways to connect, get to know, and give back to this community. Lucas lives in the Sanger Heights neighborhood with his spouse, three kids, and their dog, Jayber.
The Act Locally Waco blog publishes posts with a connection to these aspirations for Waco. If you are interested in writing for the Act Locally Waco Blog, please email Ferrell Foster at [email protected].